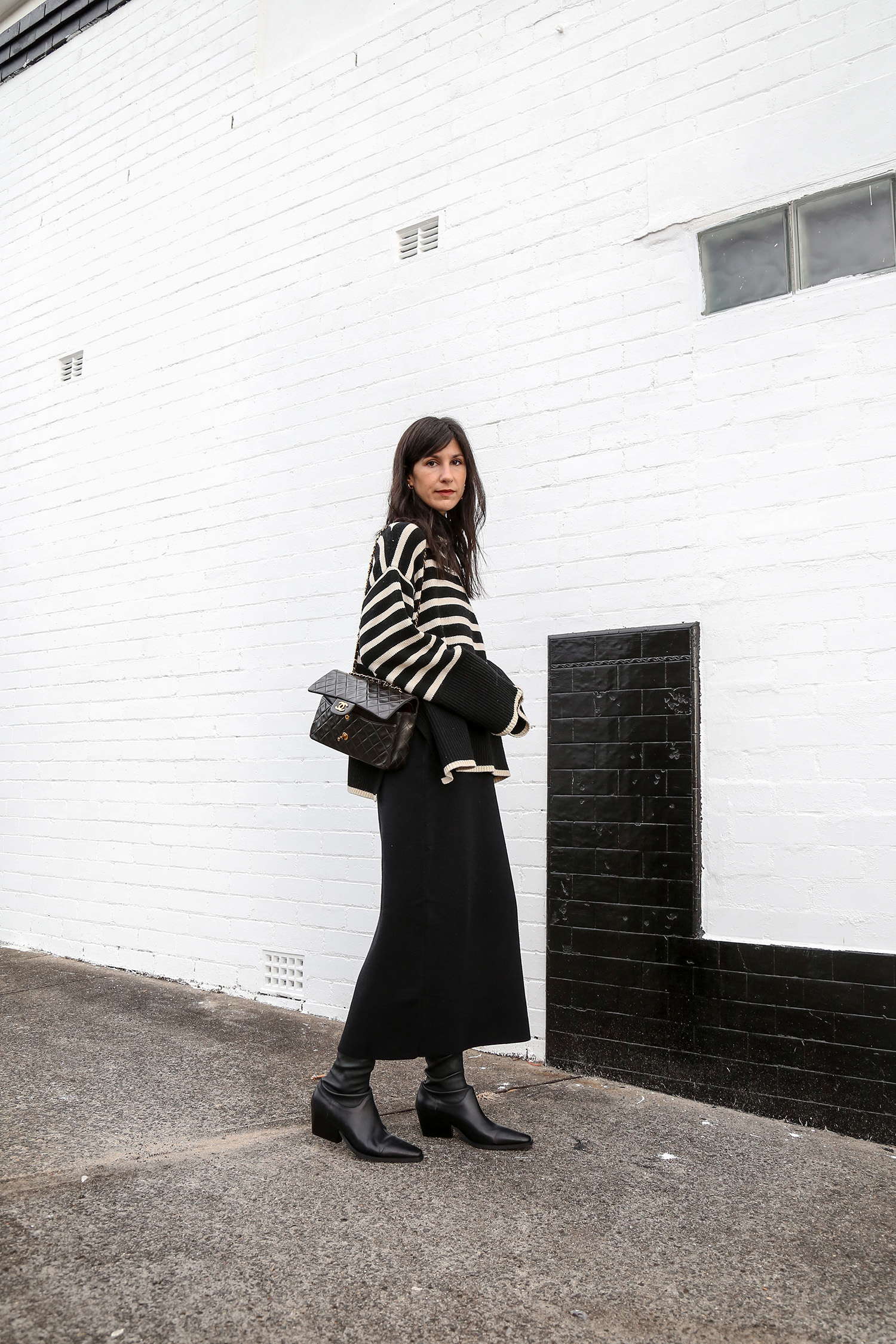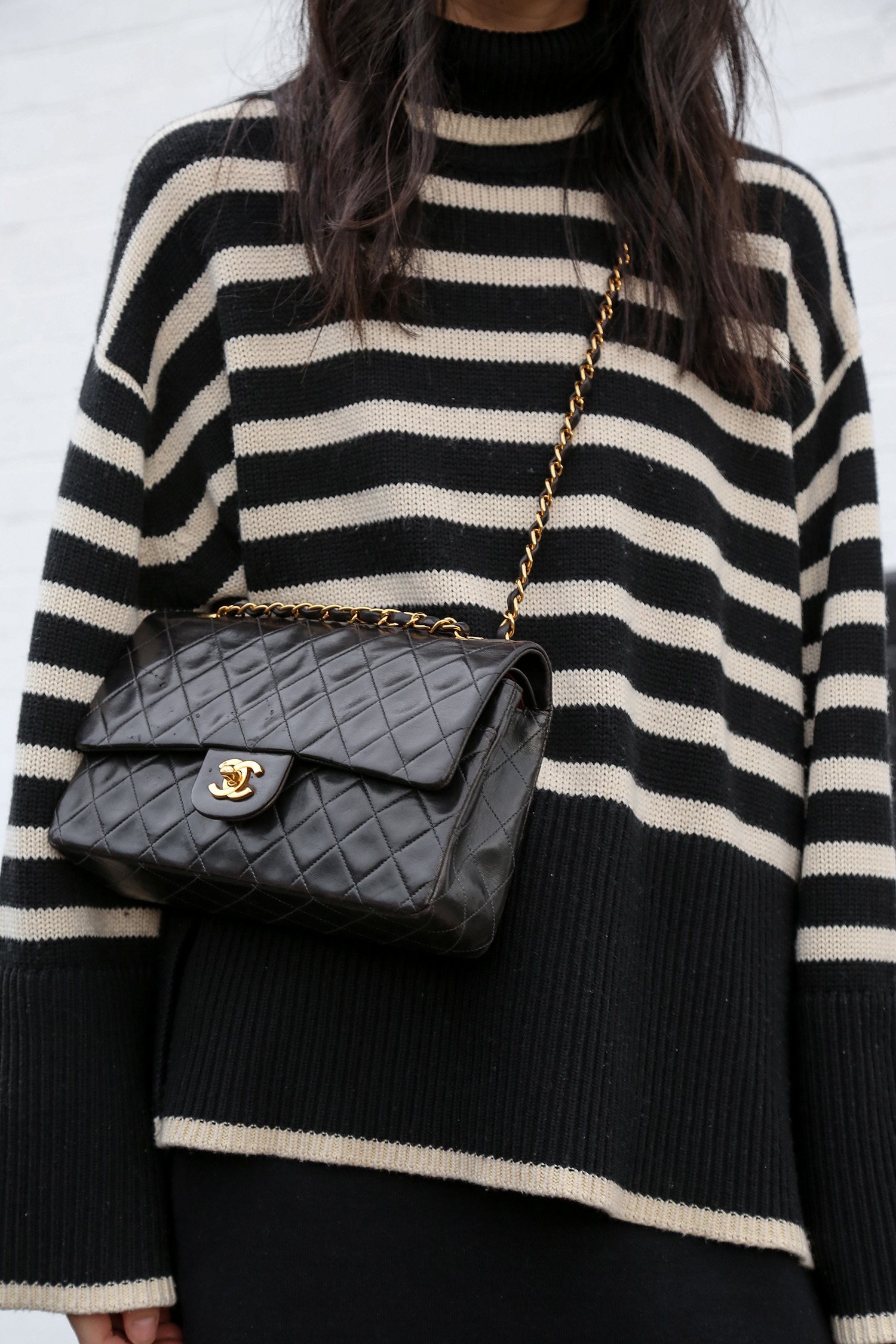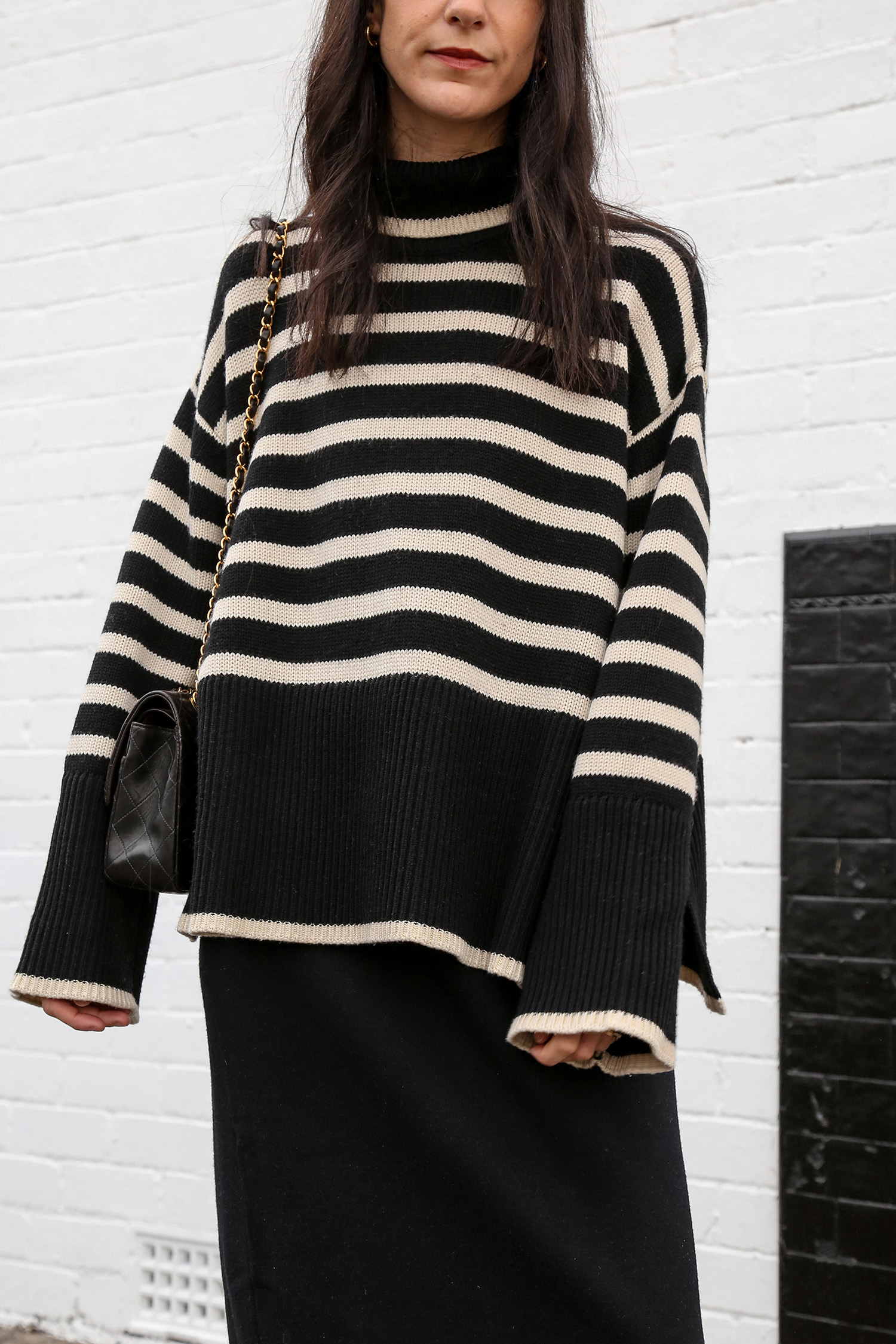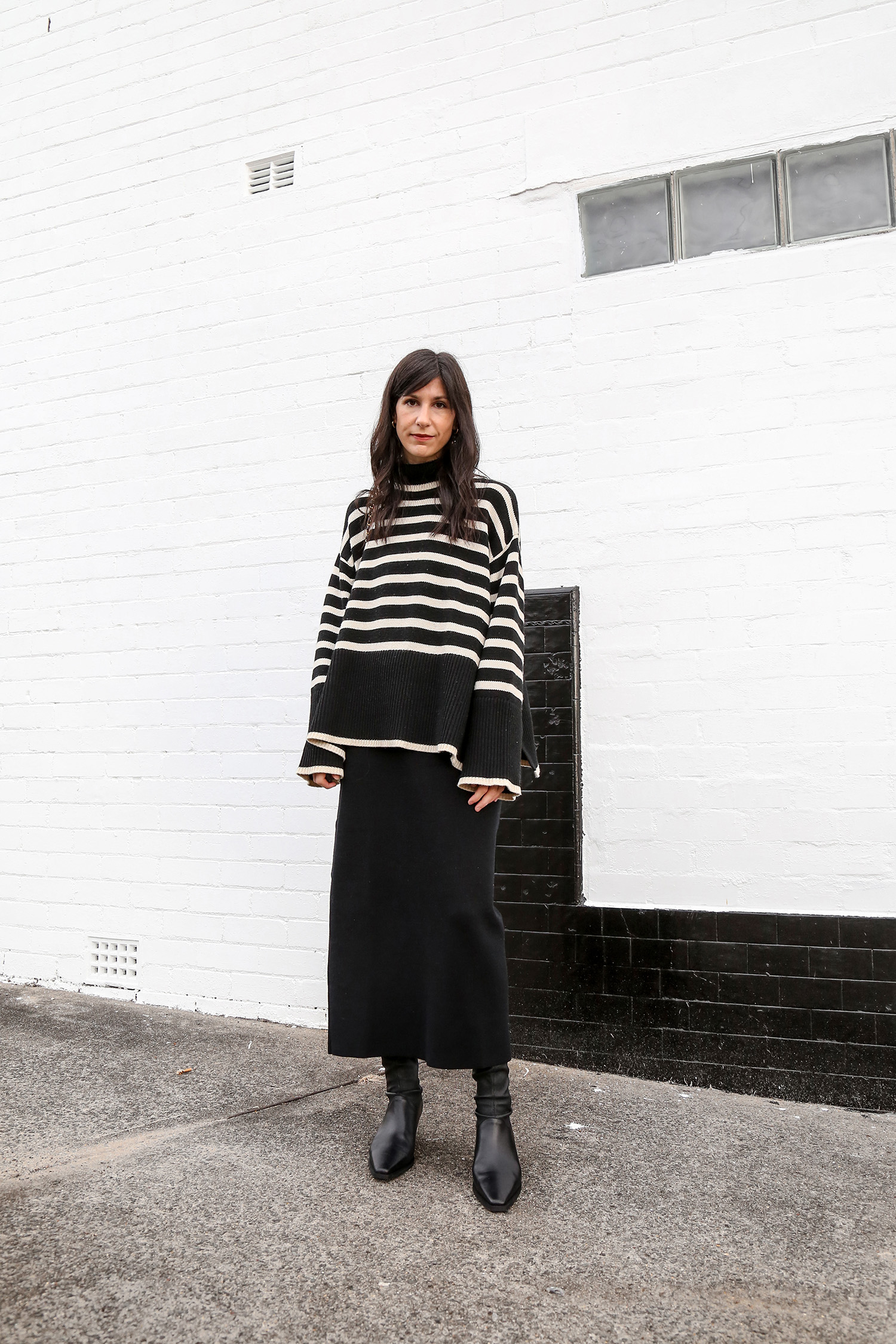 As I sit here in my full winter layers and my coat, I can hardly believe that I wore some of these outfits just a few weeks ago. Wasn't I cold?! Where was my coat? Sandals or bare arms in winter? It also feels like a serious departure from my outfits of the past fortnight, which have been heavily centred around various pairs of black trousers. A wardrobe classic, and a solid staple in my own wardrobe. My current daily outfits look a little more like this at the moment.
Looking back on this outfit, what strikes me is how tall I look. Putting into practice a common style trick I reference; the single column of colour. Despite wearing a striped piece, which you would assume would break up the body, it acts more as a neutralising print. What helps, is the way in which the stripes are structured on the sweater. There's a longer block of solid black knit at the hem, which you can see seems to blend in with the knit skirt, making my legs look a mile long. Definitely an outfit combo to repeat this week, with the addition of a coat.
Wearing Toteme stripe knit (affordable here); Deiji Studios skirt; Arket boots; Chanel bag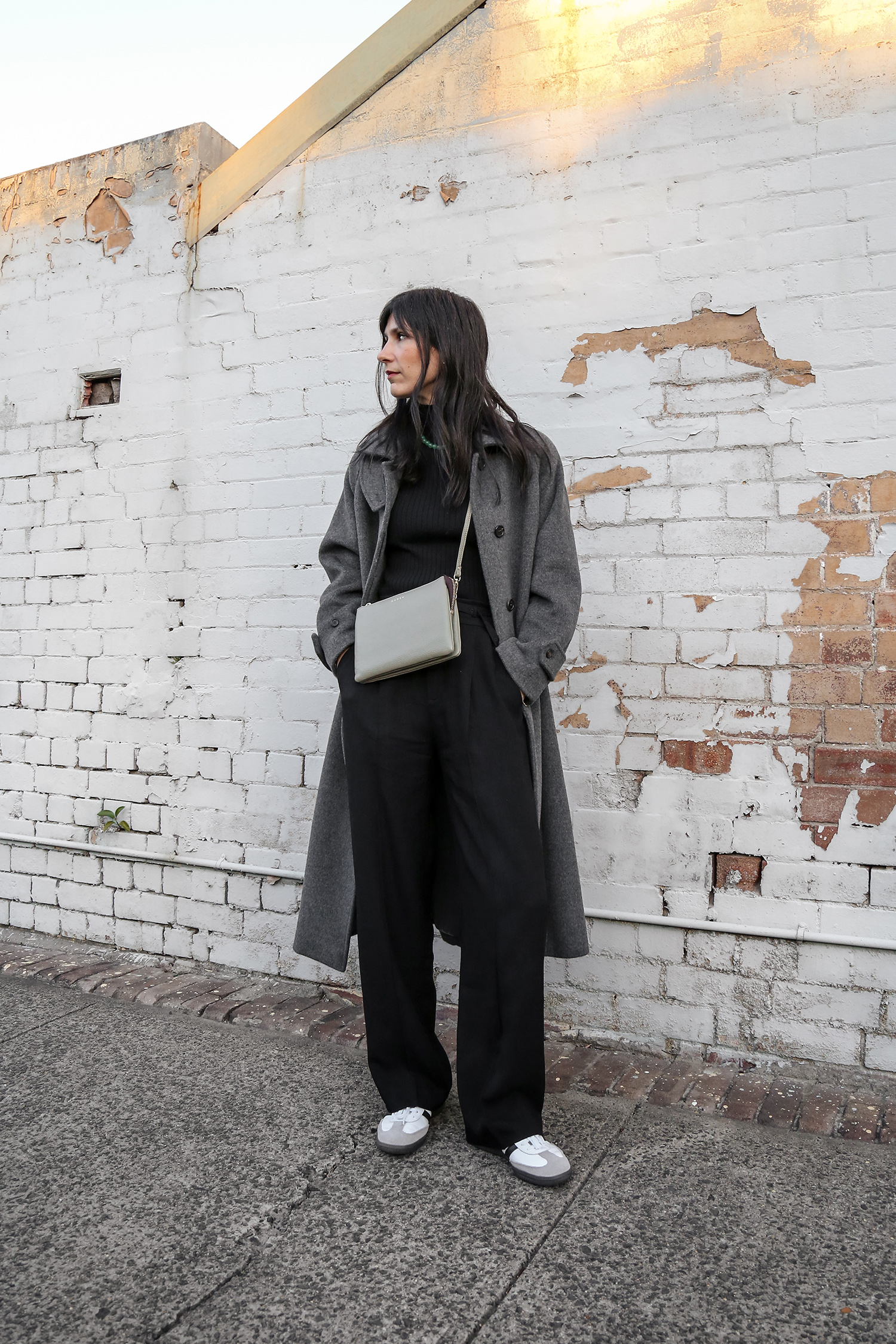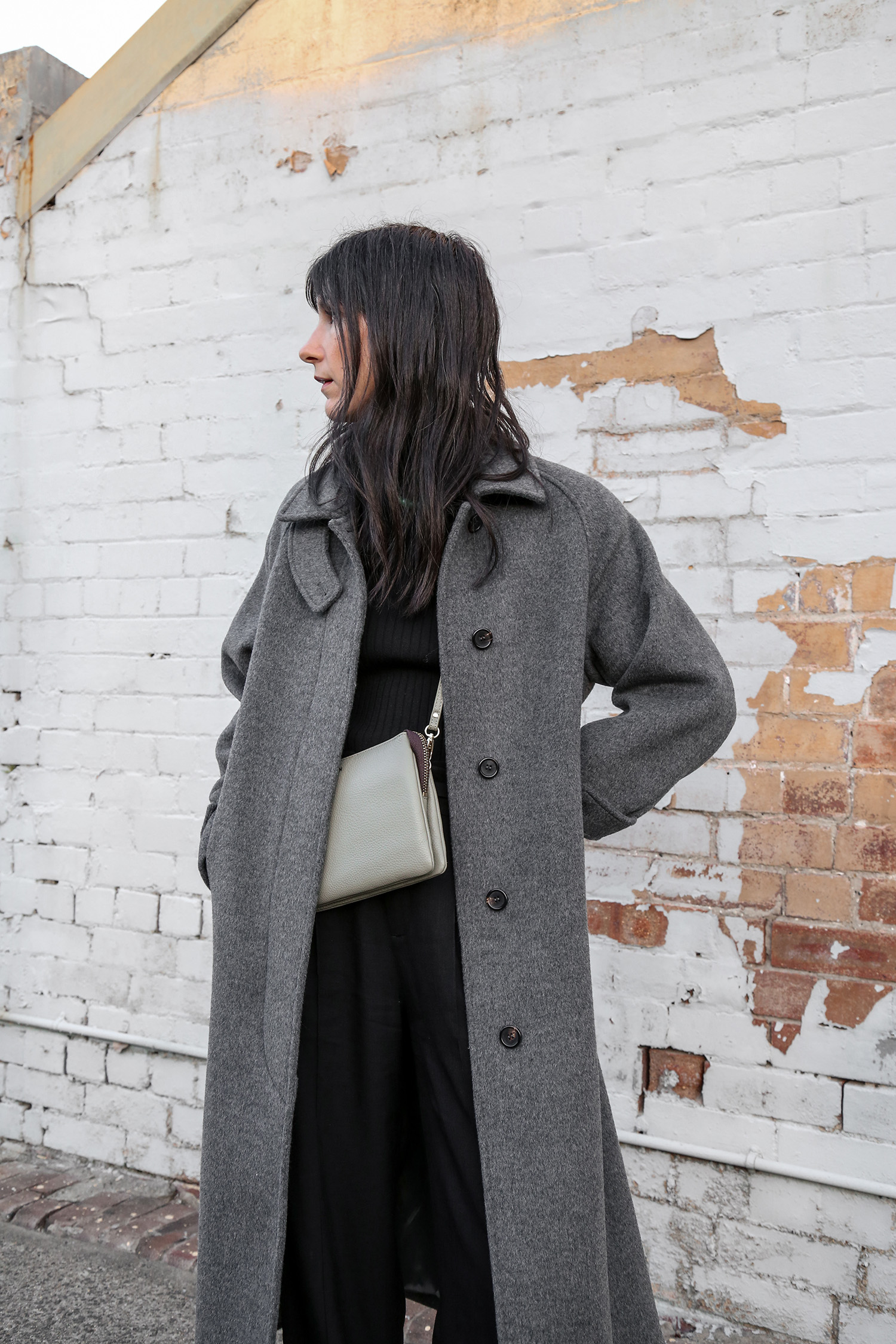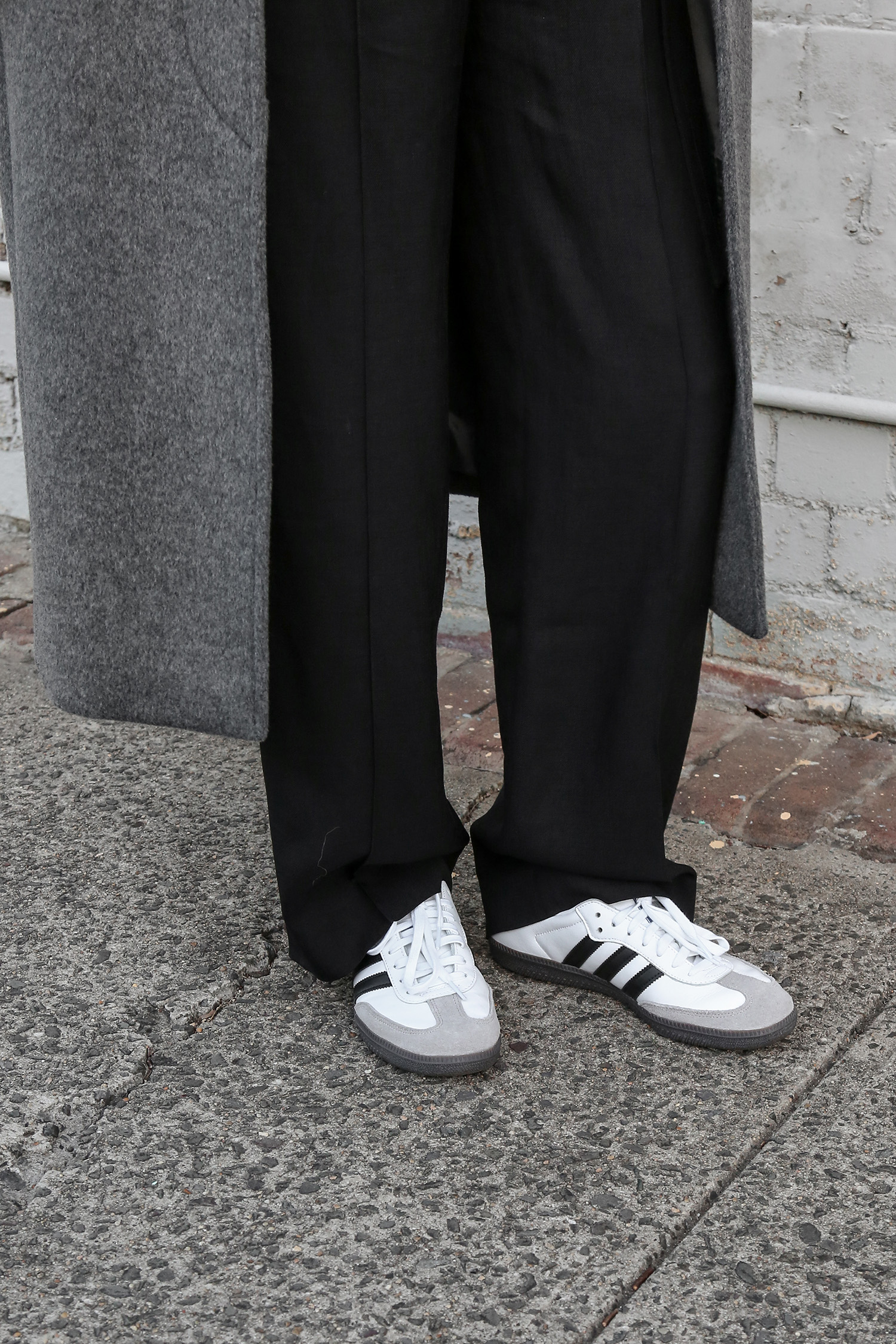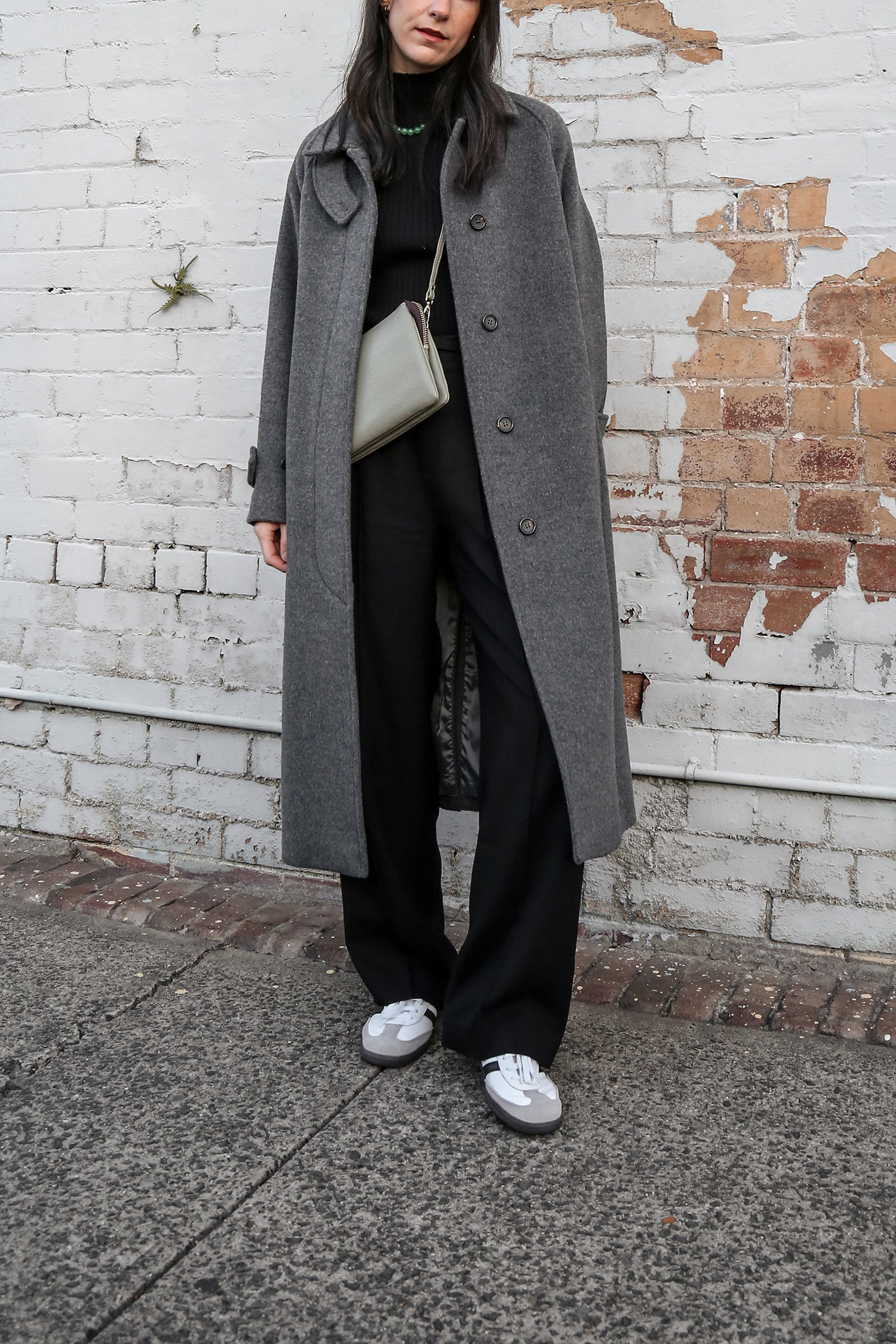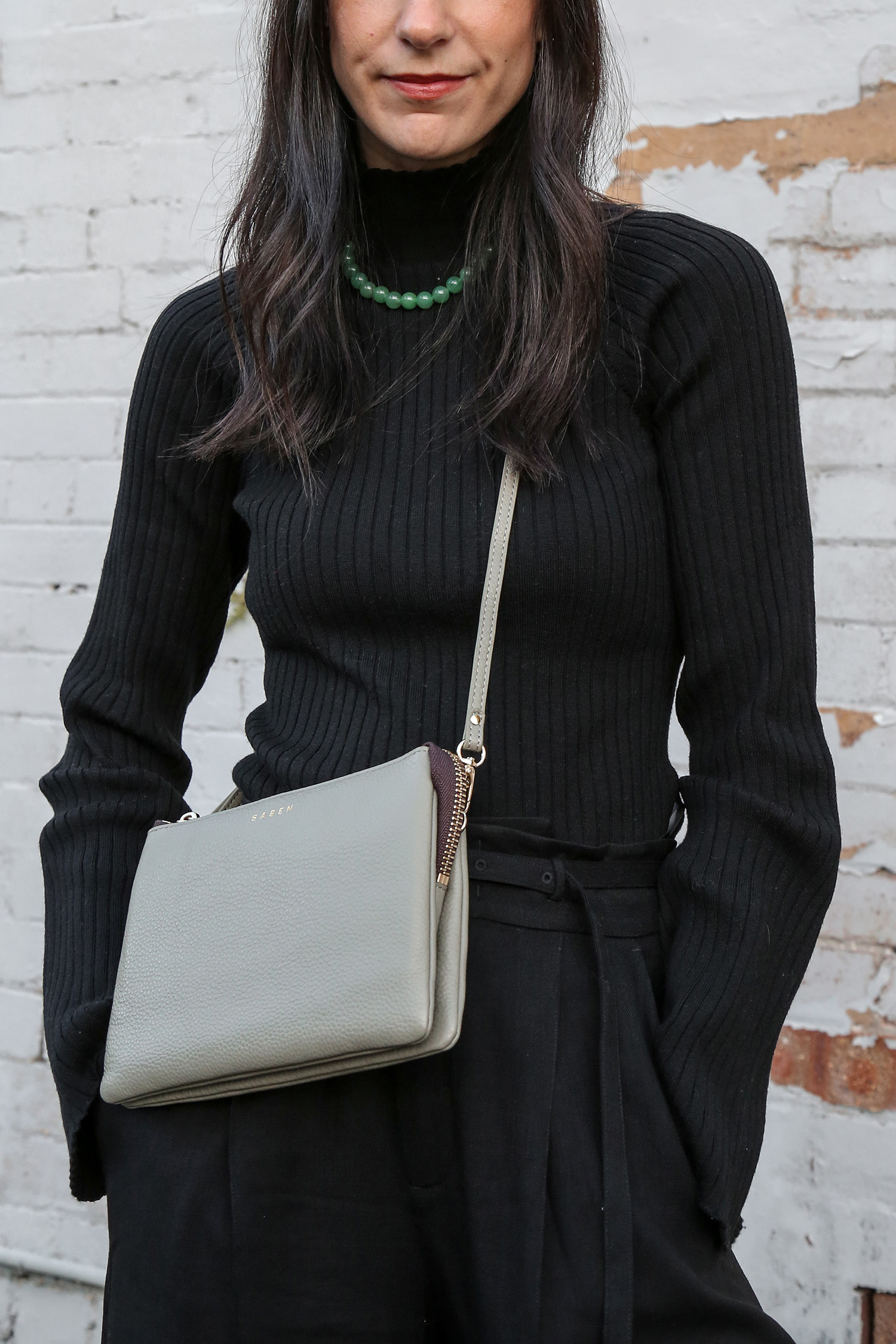 Utilising the same rule as the previous outfit, but adding on a coat in a different colour to give contrast. What this does is highlight the long and lean feeling, and has a naturally slimming effect (if that's what you're after). This outfit is pretty simple, so to add in a personal touch, I'm wearing a beautiful beaded necklace over my sweater.
Wearing Minima Esenciales top; Arket trousers; Facade Pattern coat (only available in cropped length); Adidas Sambas; Saben Tilly's Big Sis bag (15% off with JAMIELOVESSABEN); Assembly Label X Vermeer Studio necklace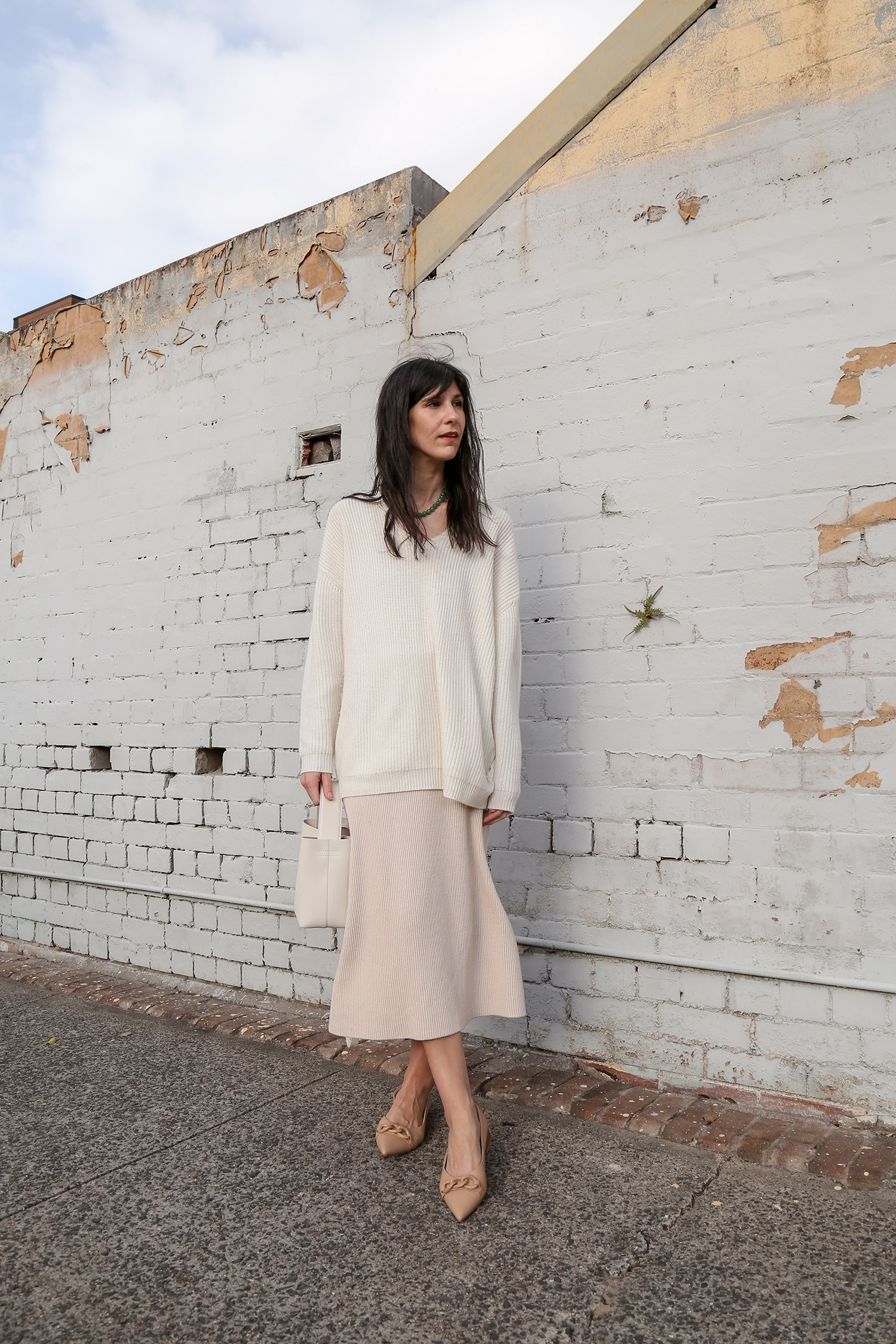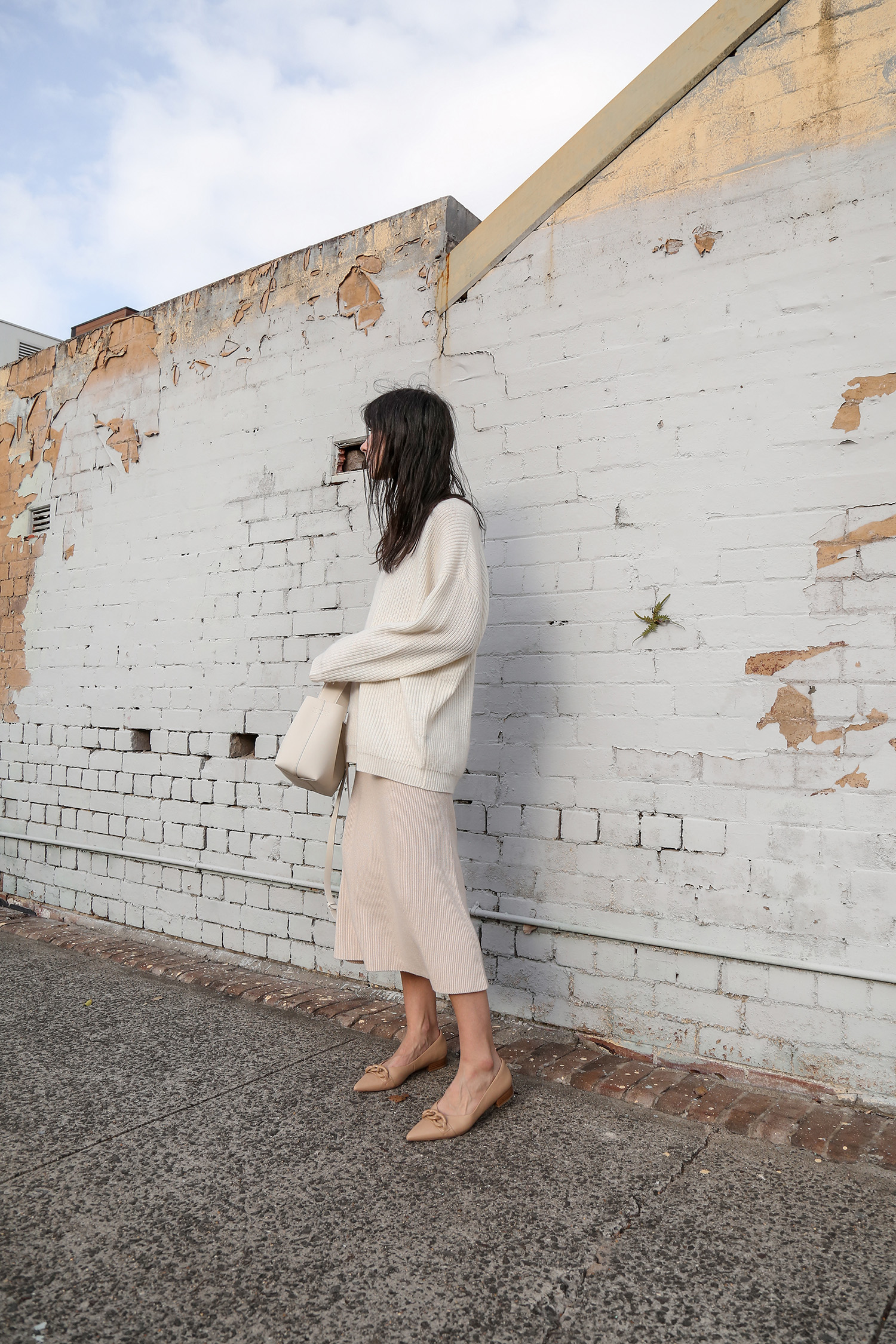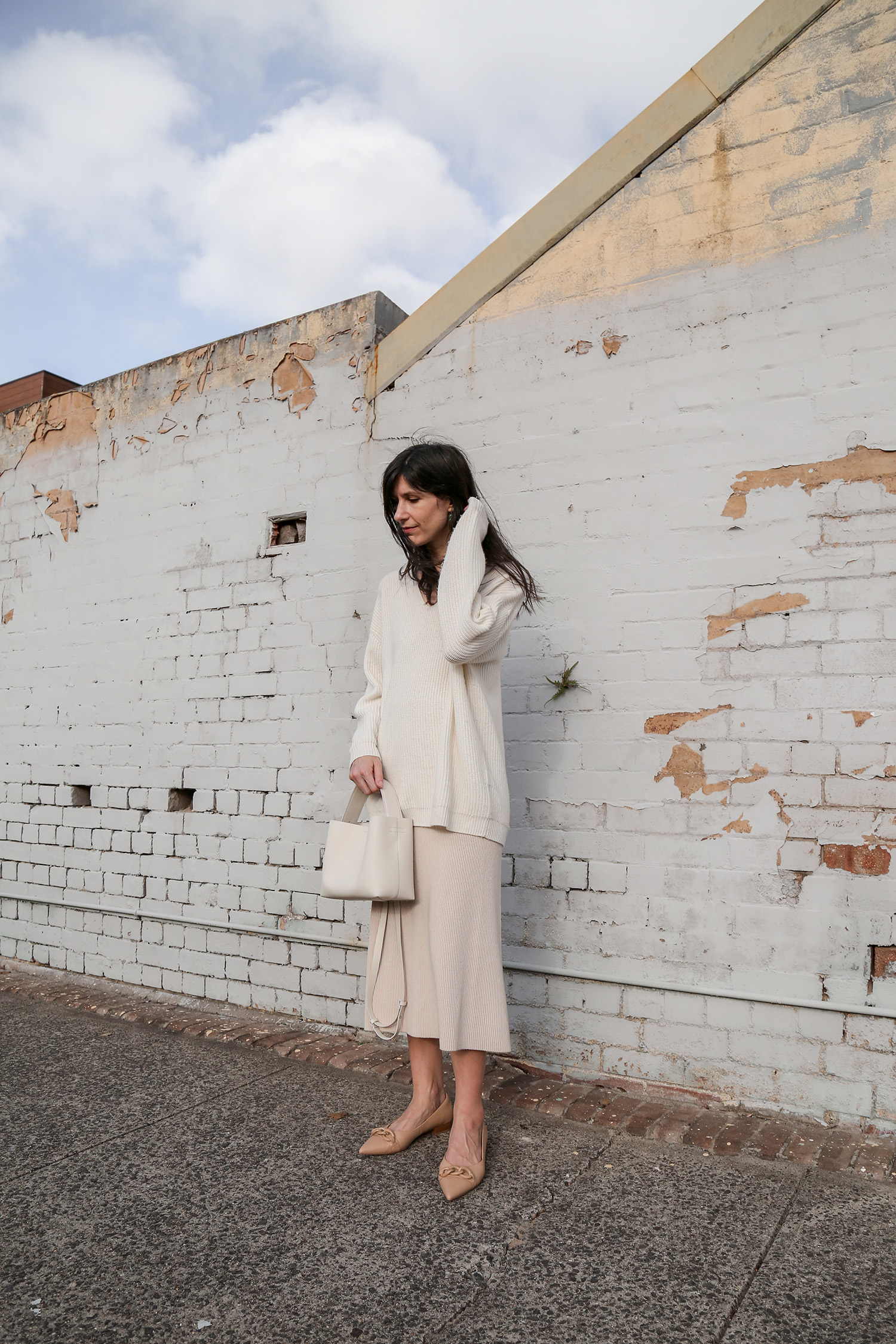 Still figuring out the right balance of mixing cosy elements with this feminine knitted skirt, but this was one that felt comfortable, relaxed, yet polished (thanks to the pointed toe flat). Opting for a tonal look, the key is to keep undertones in the same family (cool, warm, or neutral). Again you can see I've added in that beaded necklace again as my one element of colour, which has an unexpected feel.
Wearing Jenni Kayne v-neck sweater; Sezane naelle skirt; Jo Mercer flats (also here – they fit a full size small="wp-block-spacer">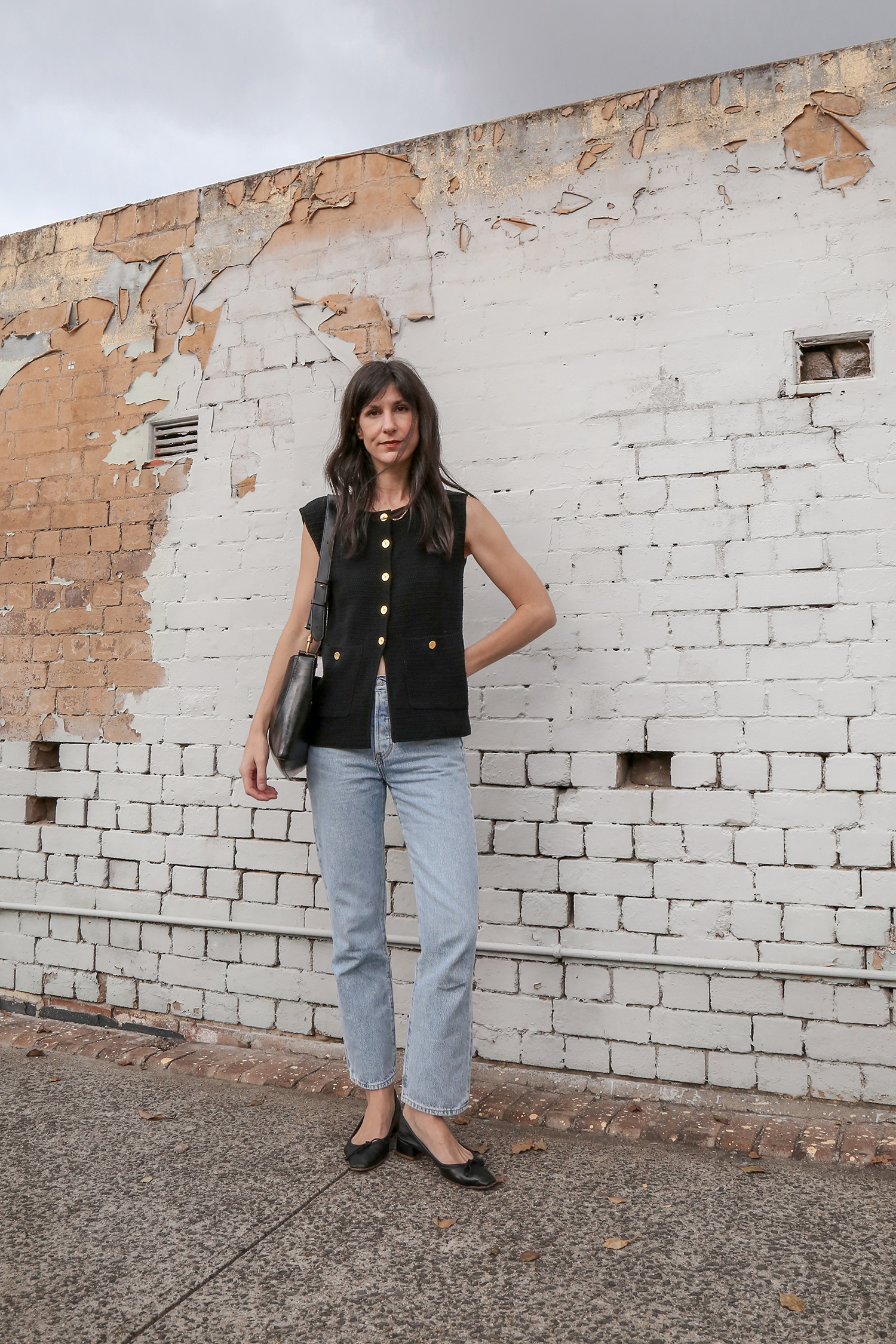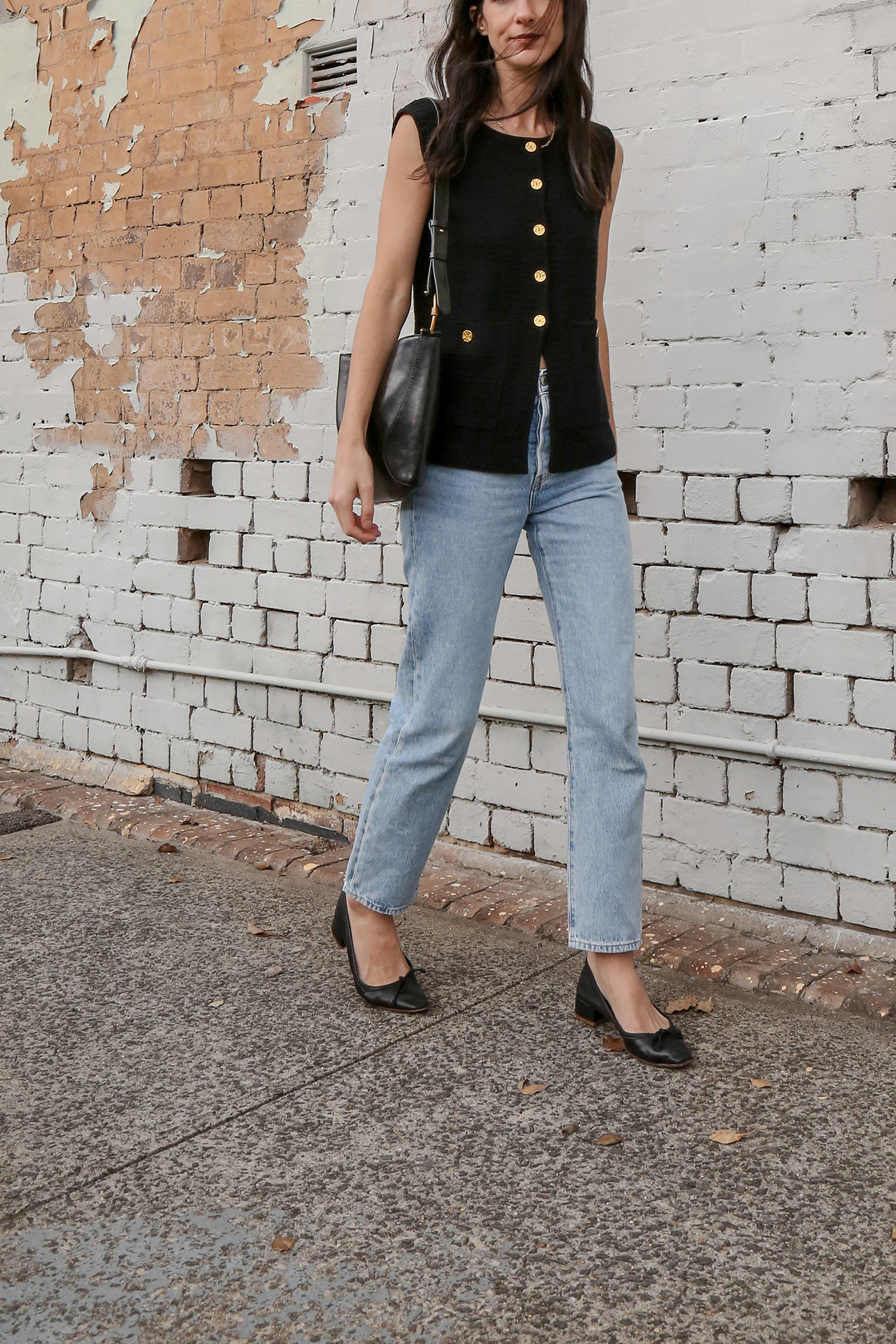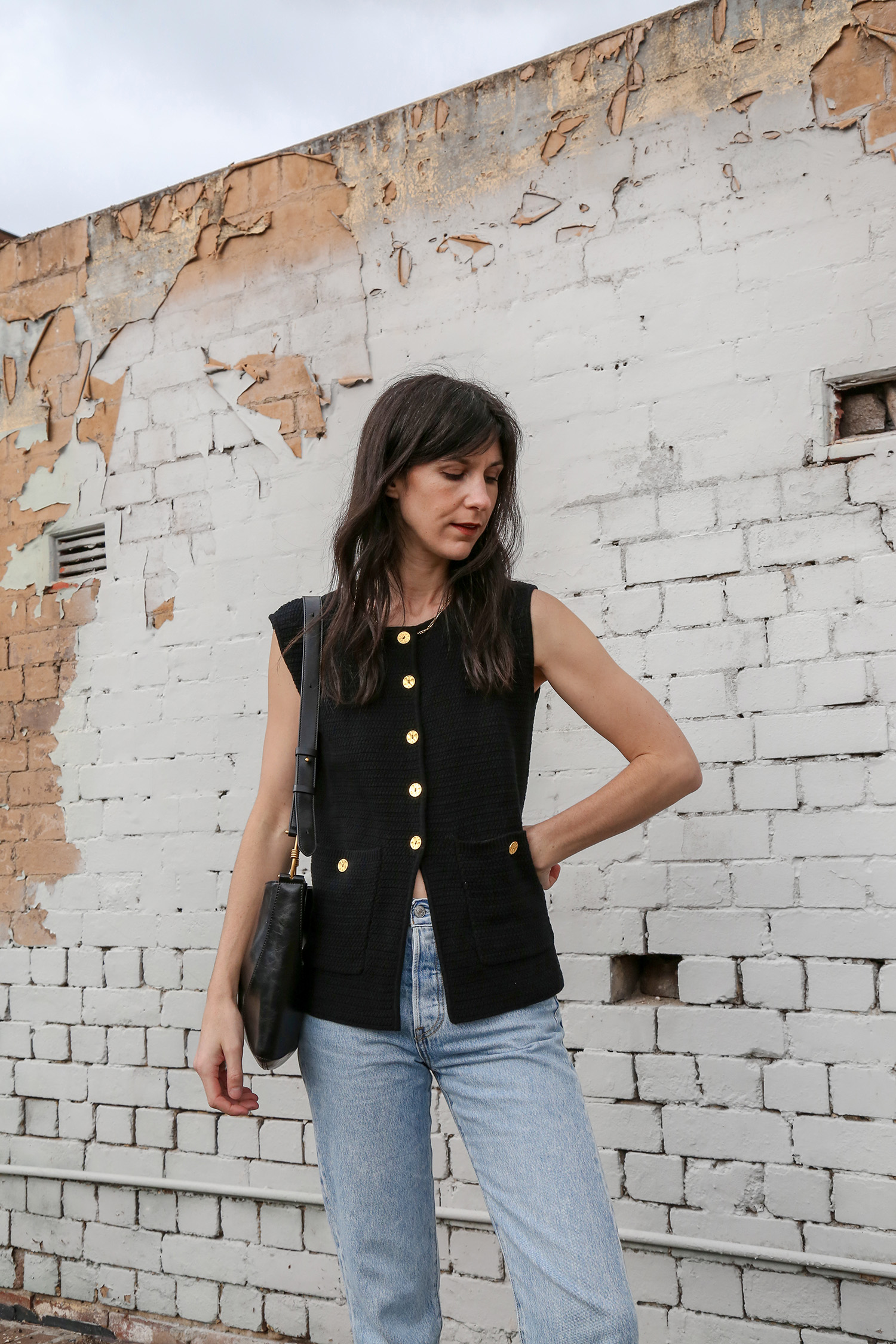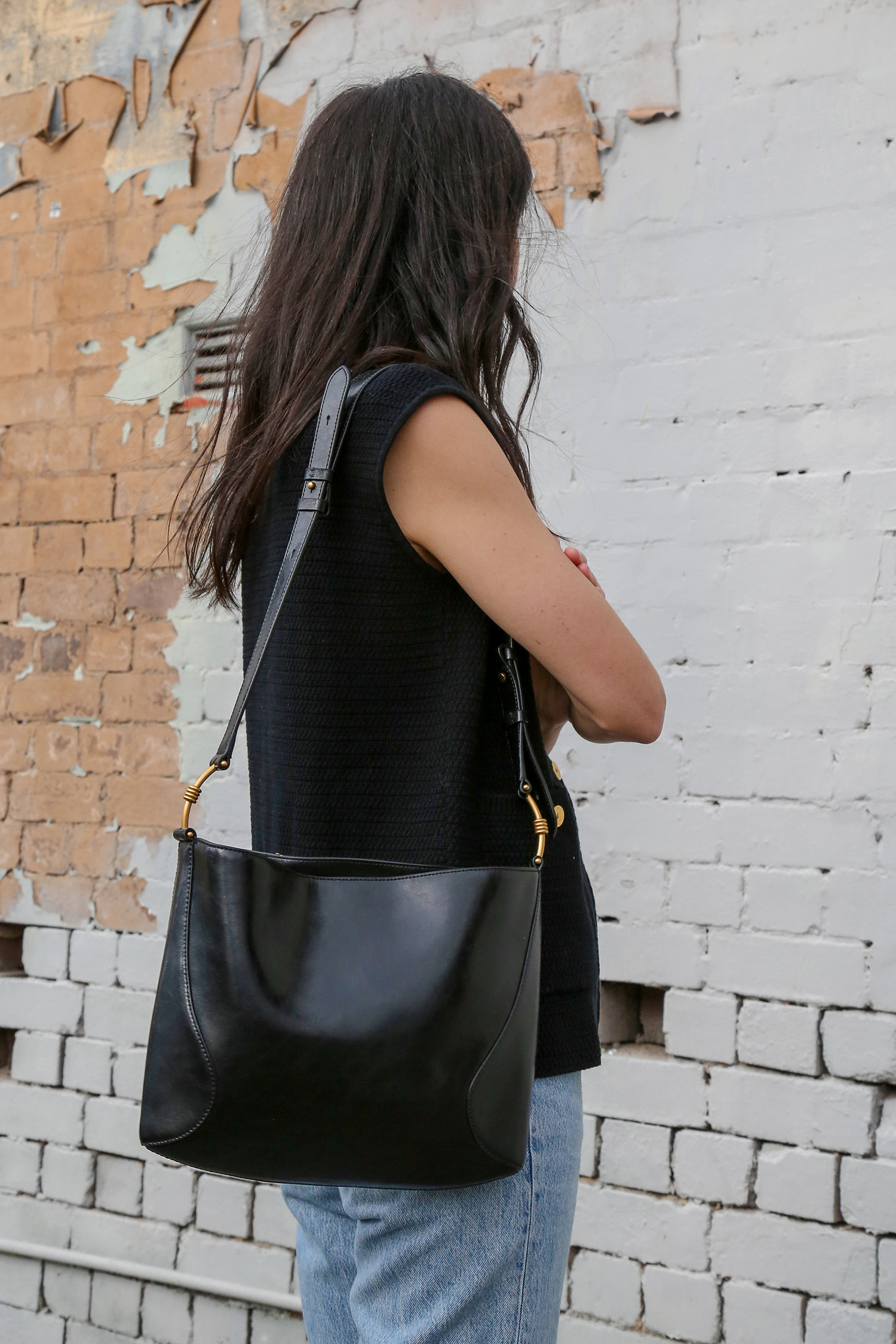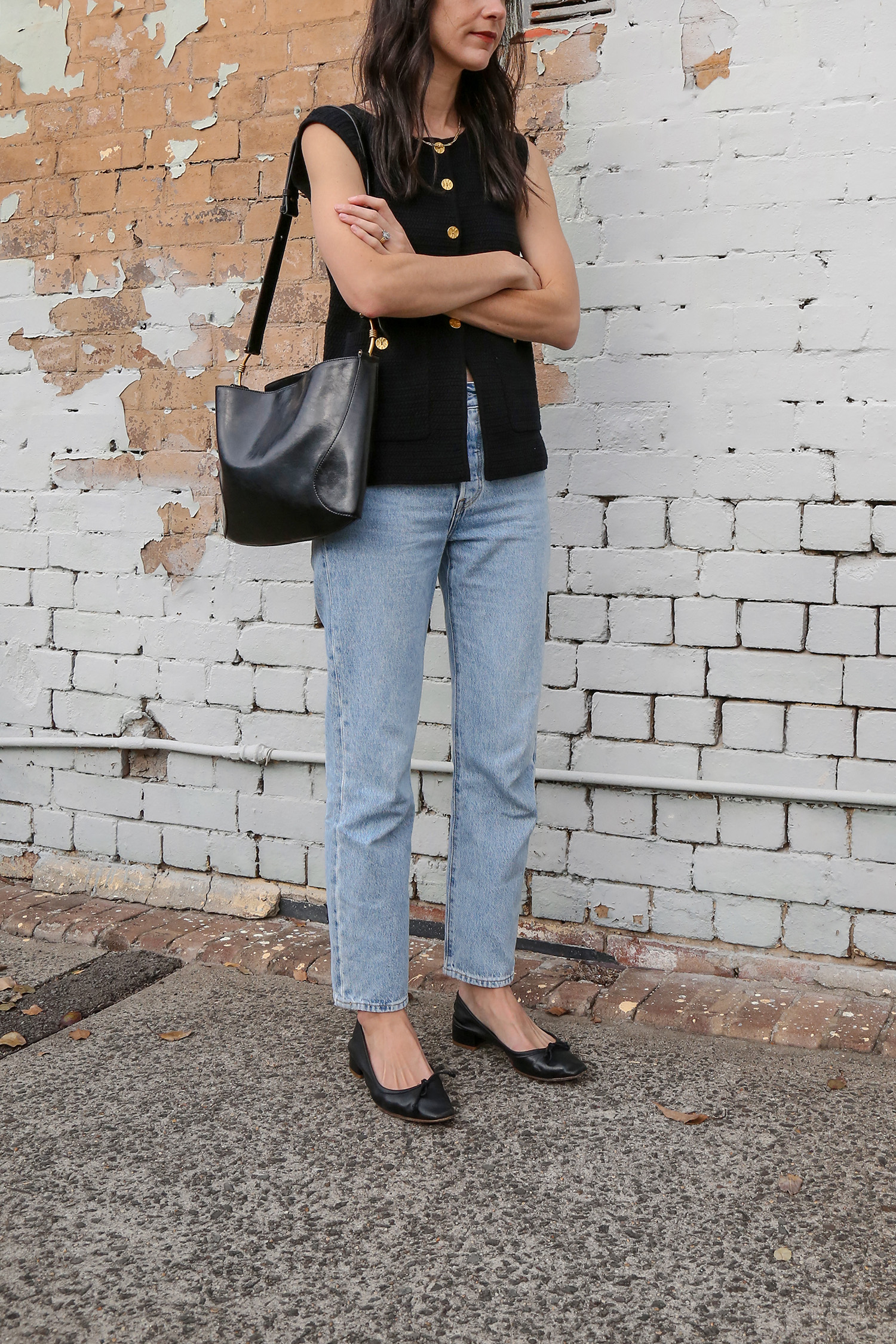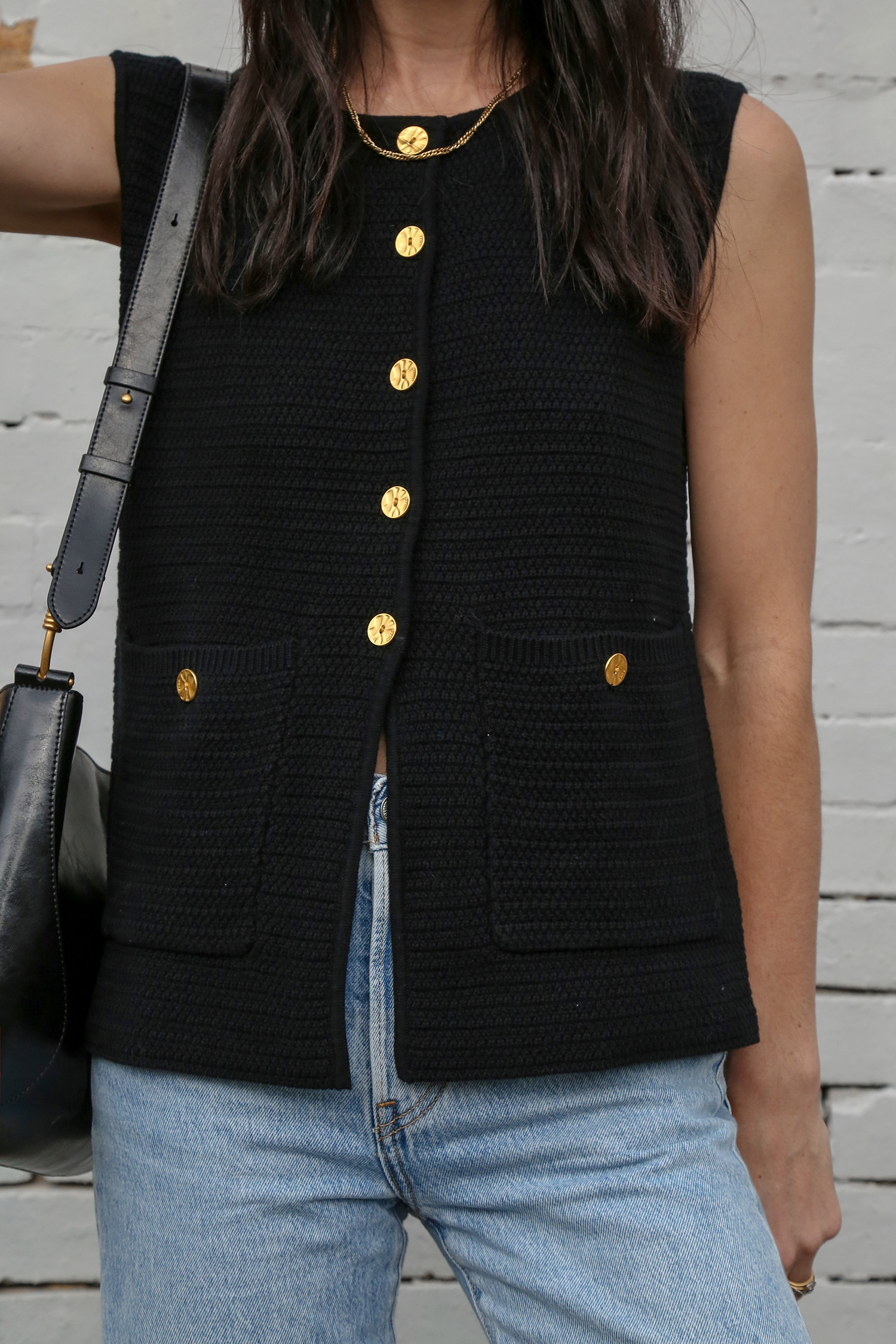 You know you've made a great wardrobe choice when you can't wait to wear it! That was the case with this ONTE gilet; the perfect match to a knitted mini skirt in the same fabric. I was lucky enough to get it in my size during pre-order, and I'm so glad I did. Not only does it look chic with the matching skirt, but it can also be dressed down with denim. I also love it paired with trousers, or even worn over a slinky black knit as a layering piece. What you might notice about this outfit is that the main focus is on the jeans. This was intentional, as I chose all my other styling pieces to be black. An easy way to create a certain "mood" as part of your outfit.
Wearing ONTE Helena gilet; Levis jeans; About Arianne pumps; Louevre bag (10% off with mademoiselle2023)