Sezane Fall Collection Try-On & Review 2023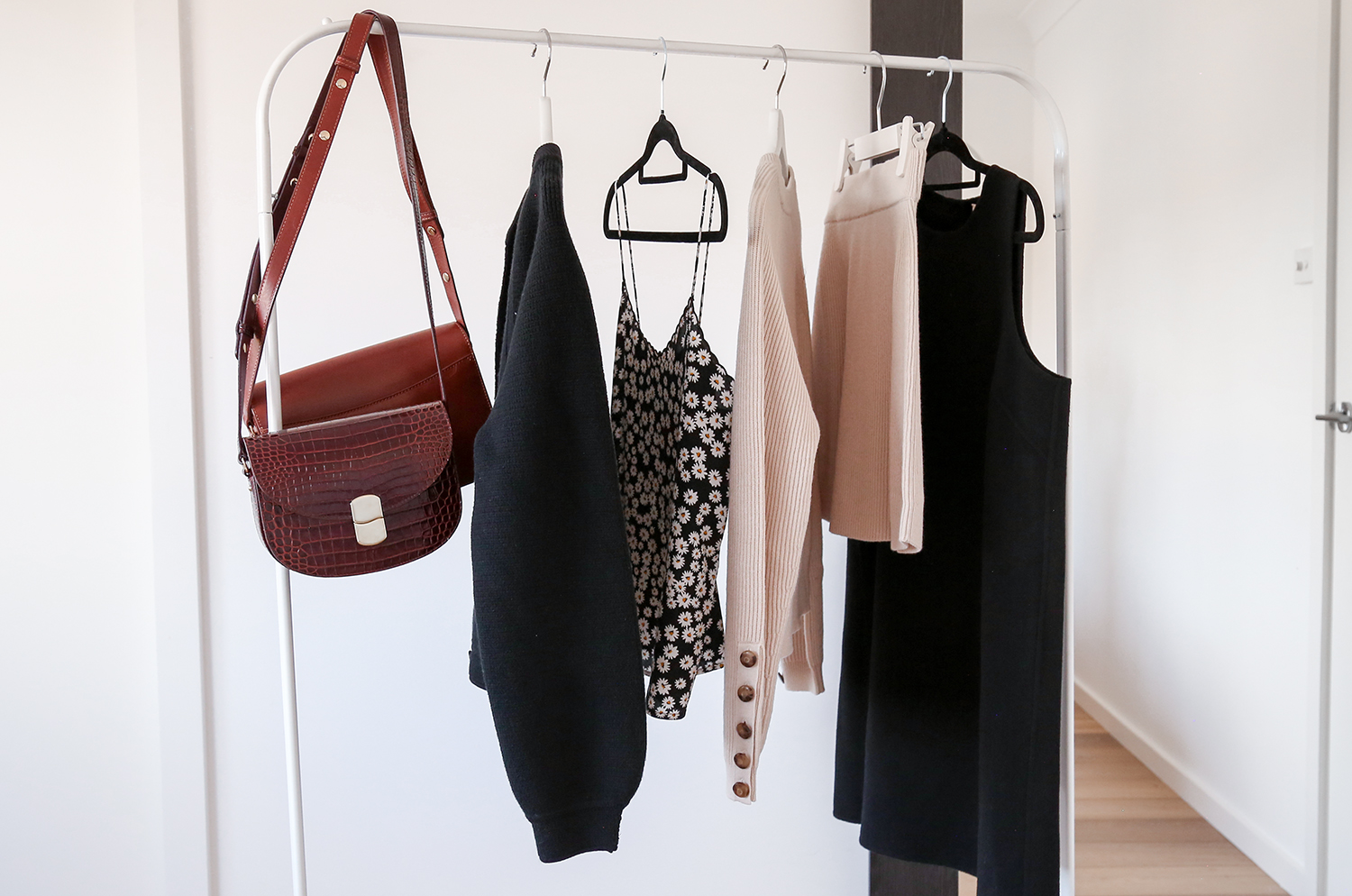 Of course I couldn't resist placing a cheeky order from Sezane, after essentially swooning over their Fall Pre-Collection Lookbook. I kept it fairly edited; at this point I tend to know which styles and fabrications will work for me. And it struck me when I sat down to analyse each of these new additions, that I generally only had good things to say. A rarity for brands that I only have access to via online order. So without further ado, let's dive into this Sezane fall collection try-on & review.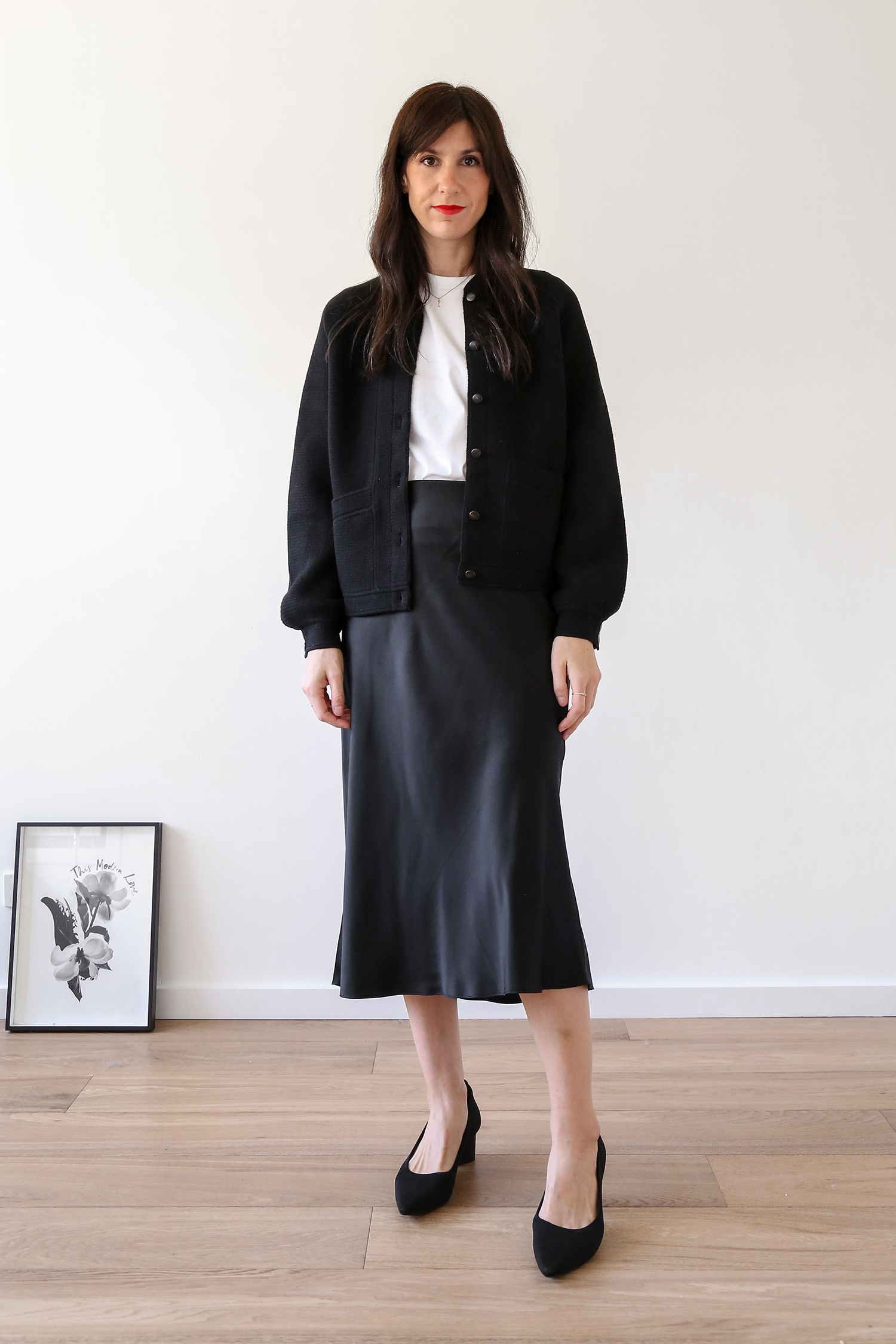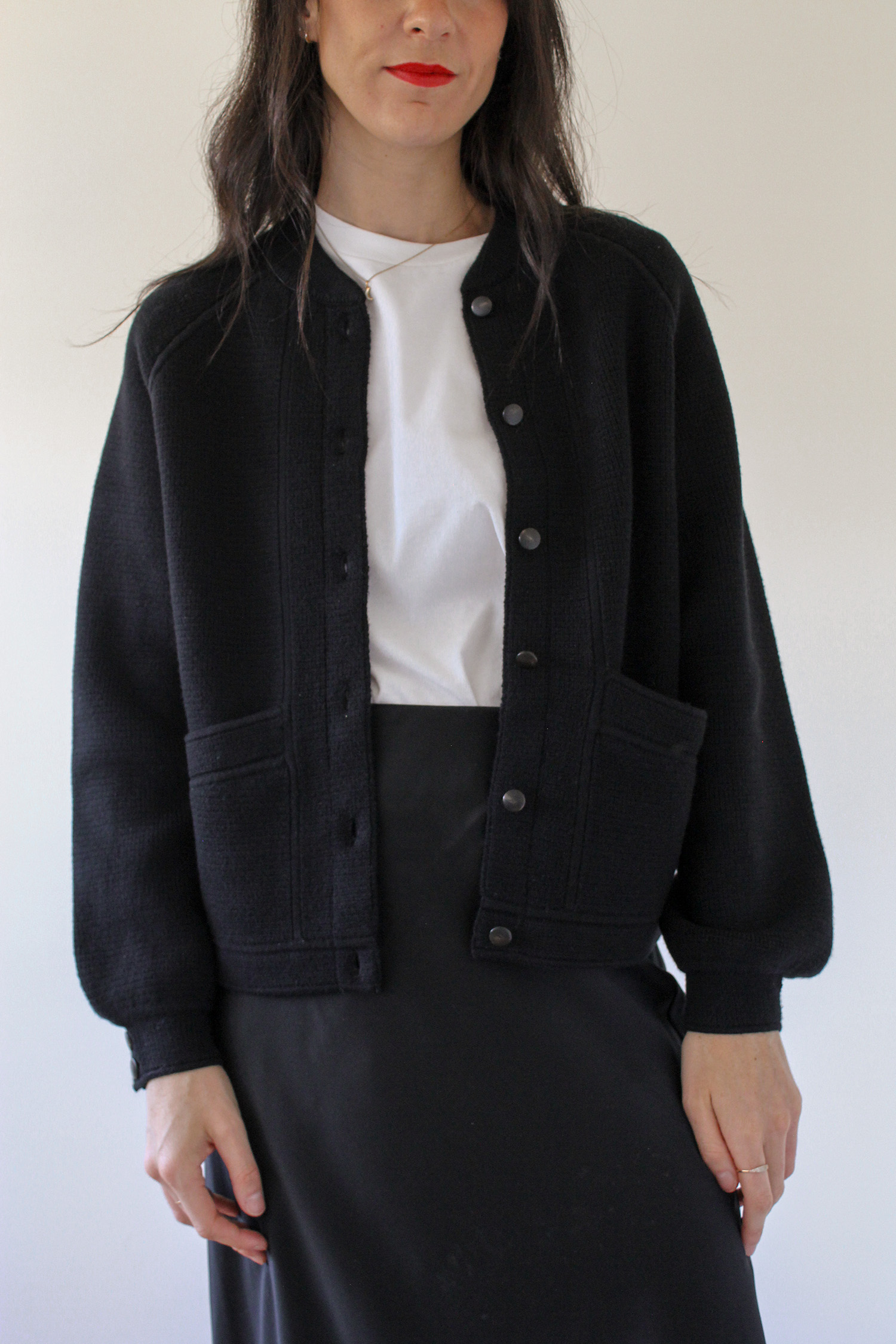 Sezane Noe Jacket
wearing size S (fits true to size)
Starting with the item that really sparked this whole order; the Noe Jacket. This is a returning style for the brand, though I'm not well versed enough in the 2022 version (or was it 2021…?) to be able to tell if there are any updates. This is billed as a jacket, but reads as knitwear. A blend of merino wool and organic cotton. Before I even unboxed this I had a strong feeling it would be a hit. I already have the Noely cardigan, a longer, slouchier version of the Noe Jacket, with wide open sleeves. The fabrication is exactly the same, both from how it feels in the hand, and the weight or thickness. If anything, the Sezane Noe Jacket is perhaps marginally more structured, though I expect that will soften up in the same way over time.
The fit is slightly boxy and relaxed. I'm wearing the size S and would say it fits true to size (I'm an AU8 and 172cm tall). I really like the cut off point, and the way that the sleeves cinch in at the cuff. It feels like an elevated, refined version of a bomber jacket. Something with a bit of elegance to it, which I can only put down to the knitted fabrication which adds this luxe friction point.
Overall, a beautiful piece, though one of the pricier items I ordered. For me, it's worth the splurge as the composition, weight, and fit all exceed expectations – essentially, it feels expensive on.
Worn with UNIQLO U t-shirt, Quince slip skirt, and VIVAIA pointed toe pumps (12% off with MJ12)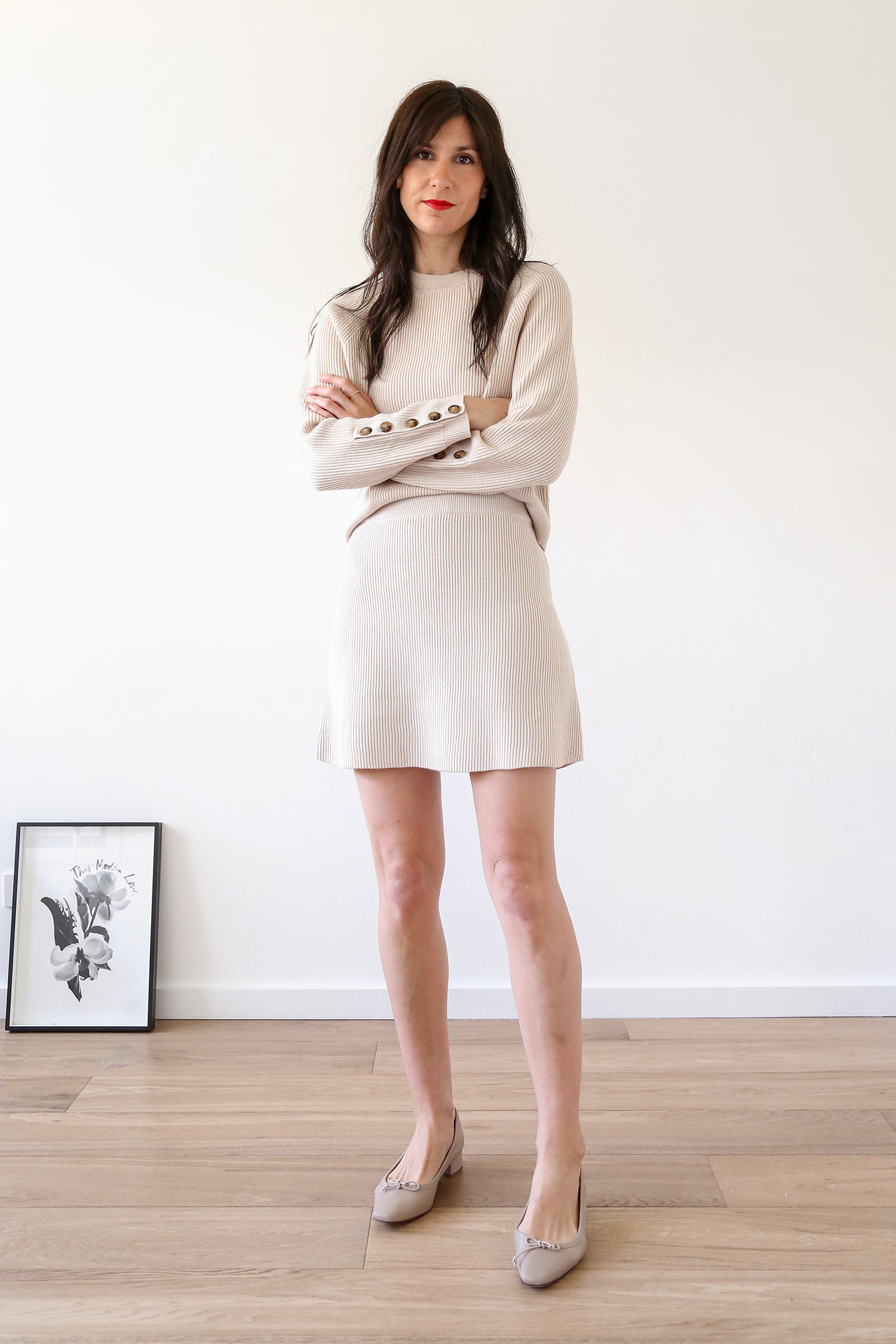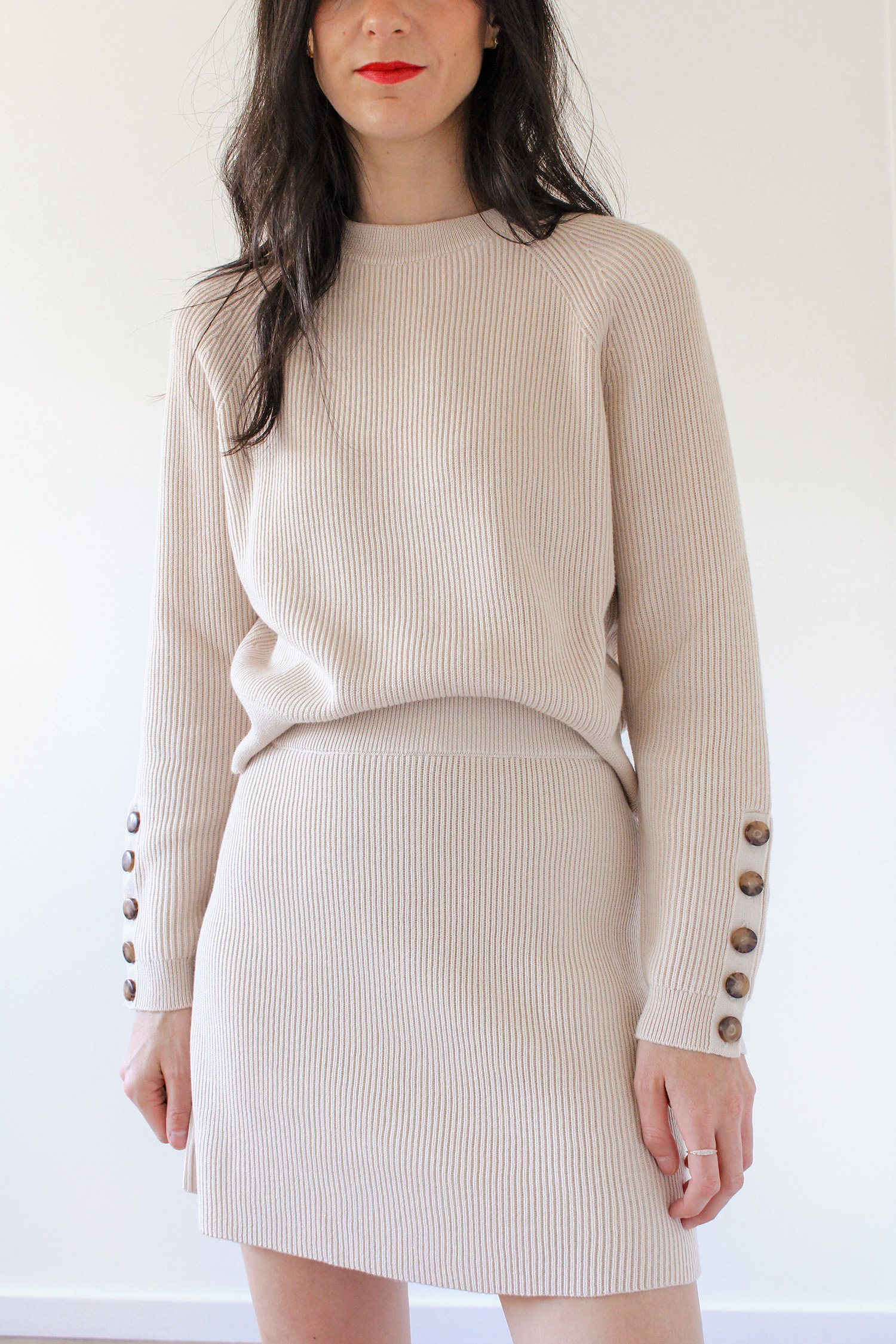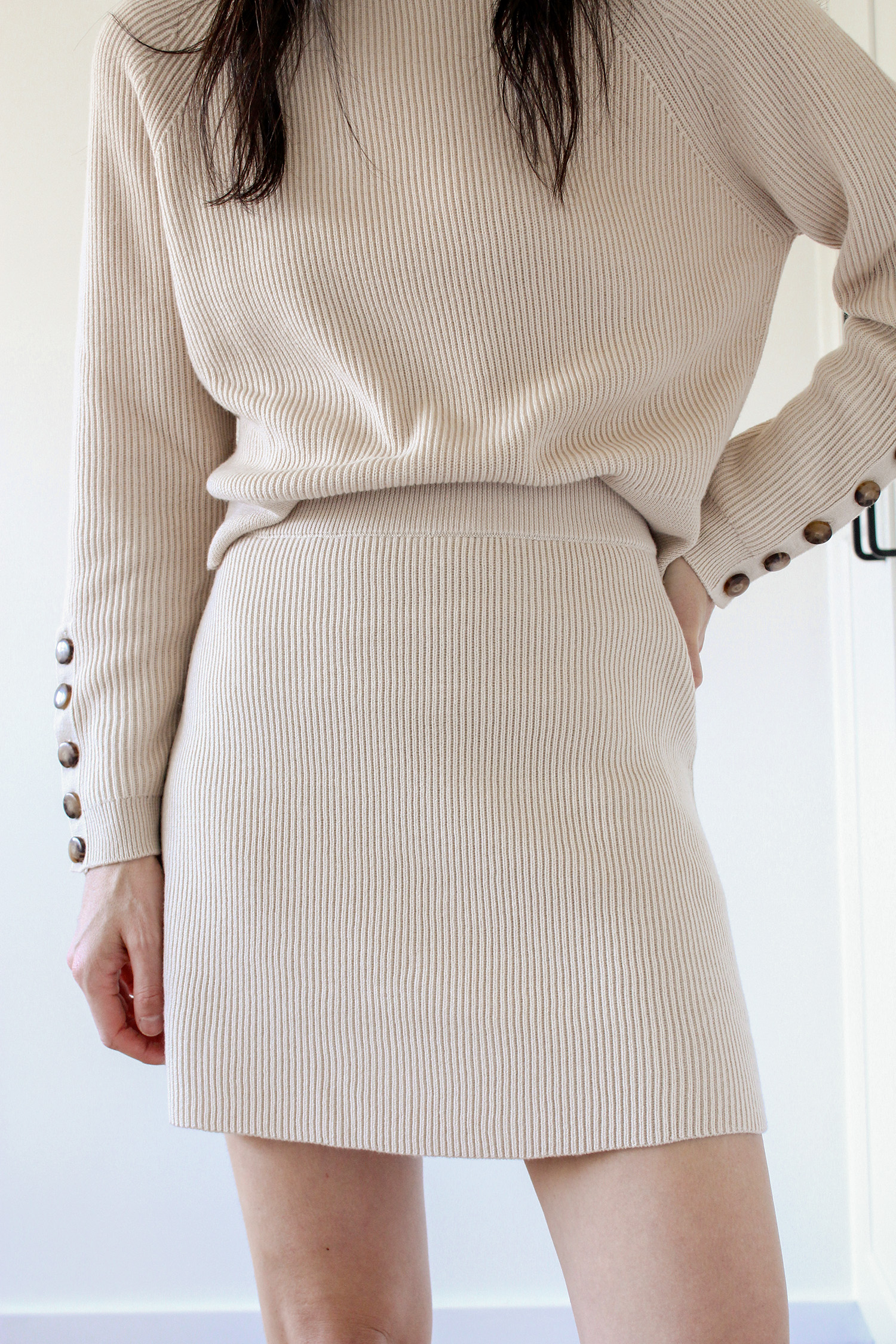 Sezane Sami Sweater
Wearing size M (sized up one for a relaxed fit)
I added the Naelle Skirt to my wardrobe a few months' back, and it's been on weekly rotation ever since. So it felt only natural to add the matching Sami Sweater to cart. This met all my expectations. Again, it's a cotton and merino wool blend; soft and smooth to the touch with a ribbed knit design. Out of the box it is soft but with a hint of resistance – this tends to give pretty quickly with wear. The colour, ecru, comes off looking fairly neutral online, but in person it's a cool pink toned pale beige. One I'd recommend more for those with a cool complexion (the black and navy options are beautiful though!).
Based on the sizing recommendation, I went up to a M to get a relaxed, slightly slouchy fit. The thing I like about Sezane is that even sizing up, you're never going to get that exaggerated oversized fit. It's always intentional, and generally on the slimmer side (even if the silhouette itself is boxy).
The buttons at the cuff are functional, so you could wear these open if you wanted a slightly "cooler" look. Again we can see that attention to detail; the tortoise resin buttons add a soft element of contrast. So pretty!
Sezane Naella Skirt
Wearing size S (fits true to size)
Then because I couldn't resist the opportunity to have more fun mixing and matching, I also ordered the Naella Skirt. This is the shorter sister to the Naelle, and I love. It feels flirty and feminine, and has a slightly more a-line silhouette. Sits high up on the waist – I have the S on here, and I like the thick elastic band. It is secure, without digging or cutting in.
Fabrication is the same as the Sami Sweater (above), so already knew what to expect. And for a side by side with the Naelle, here you can see how the silhouettes differ. If you want something short and sweet, the Naella Skirt is the one, whereas the Naelle offers a bit more modesty. I also think the Naelle is the better choice for the cold season as the midi length looks really chic with under the knee boots.
Worn with About Arianne ballerinas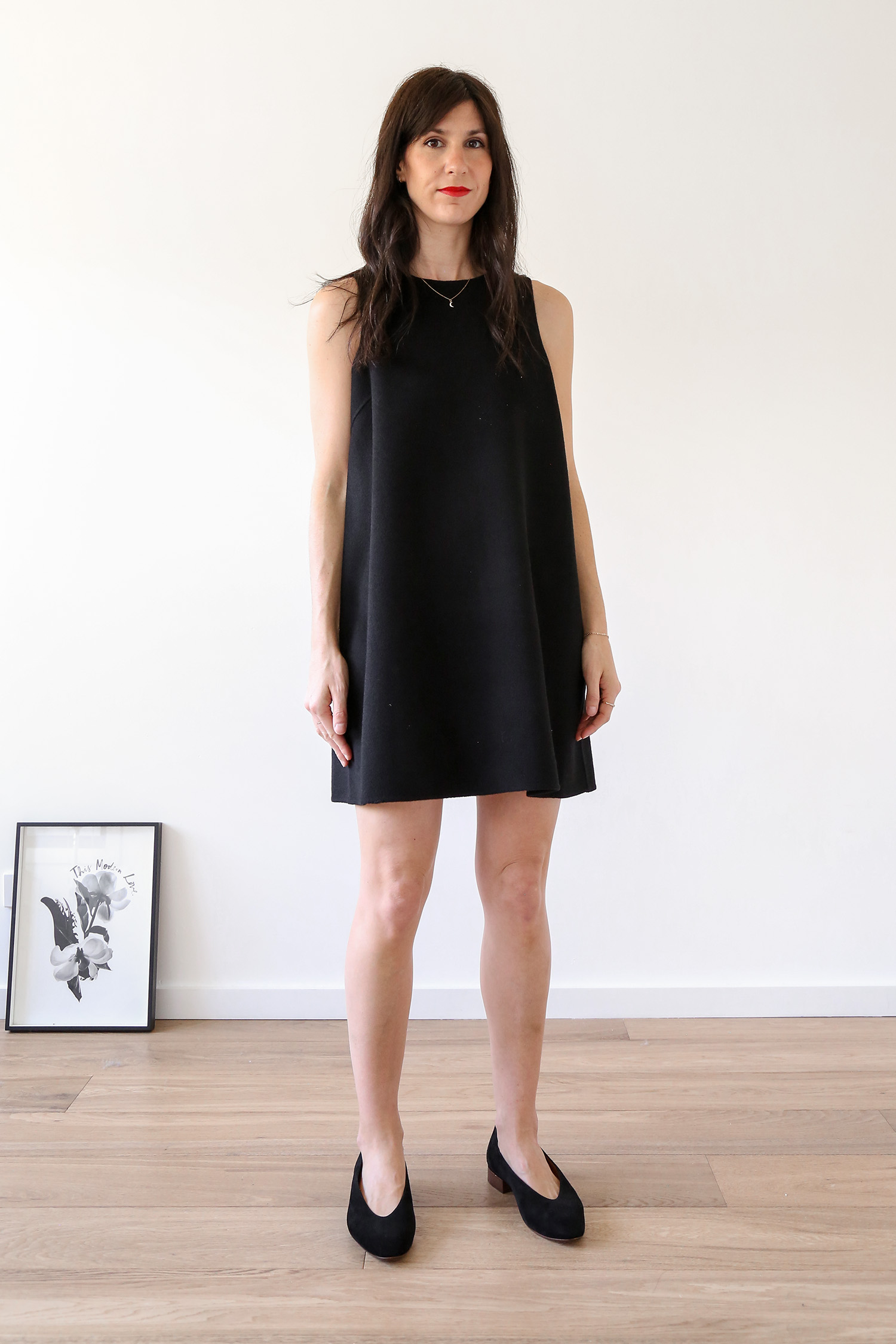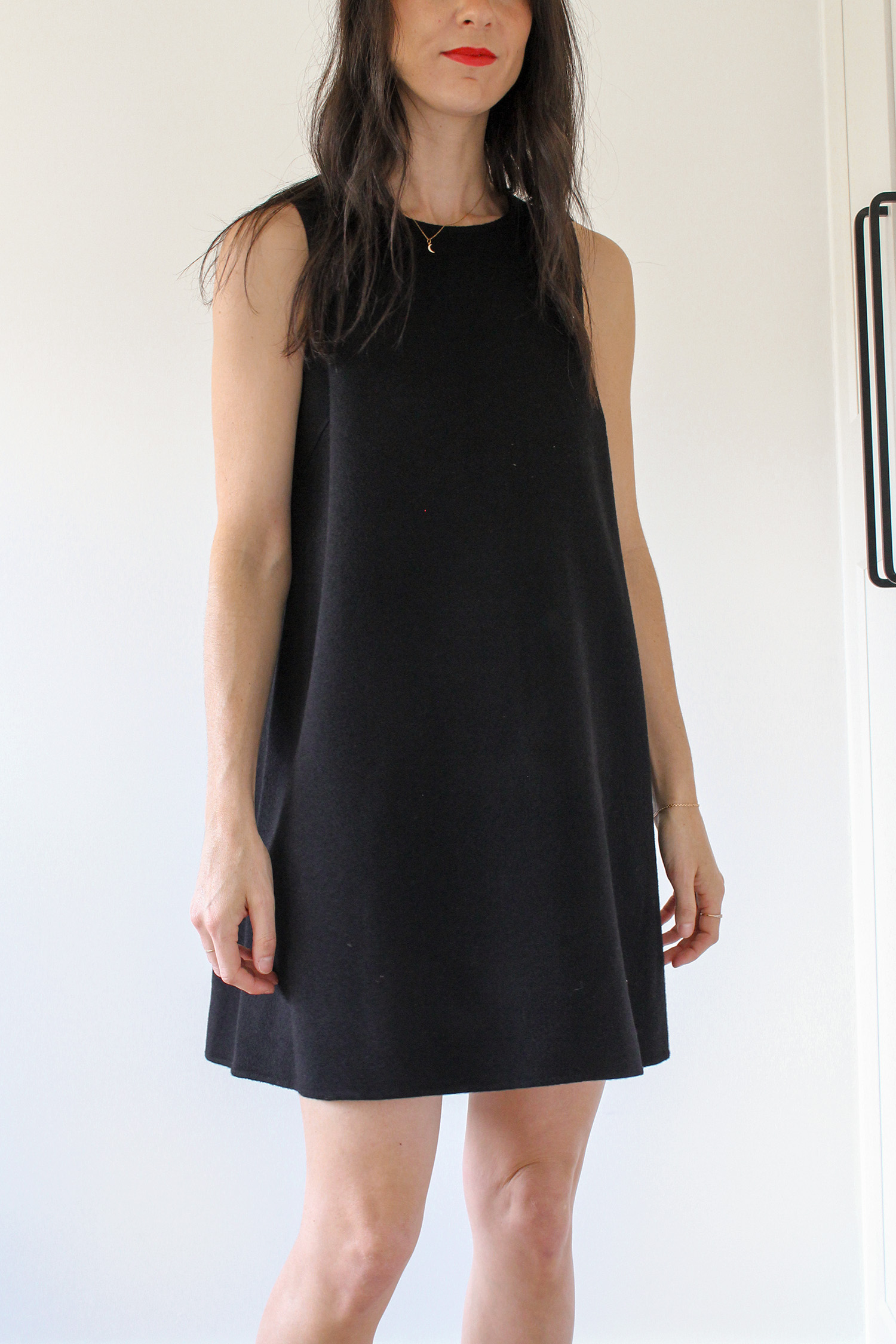 Sezane Nicia Dress
Wearing size US4/AU8 (fits a size large – recommend sizing down)
Having a bit of a "Twiggy" 60s moment here; that retro, mod-style silhouette being the thing that drew me to Sezane's Nicia Dress. What I liked about this was that it's 100% wool. It has a bit of texture if you brush your hand against the grain, but I've found this generally quite comfortable to wear. The full shape of the skirt is really fun, and again, very flirty with that shorter hemline. You can see those beautiful details Sezane injects into a lot of their pieces feature at the closure at the back of the neck. Three exaggerated black resin buttons. To me, this element feels quite darling.
My sizing decisions are always guided by the advice on the website, but I feel like I was steered in the wrong direction with the Nicia Dress. As directed, I went with my usual size, but there is quite a significant amount of fabric across the chest and under the arms. Immediately I can sense that I would have been better served with the next size down. Sadly at the time of writing this all sizes are currently sold out, so rather than risk it, I decided to hang onto the AU8 as with my height, I can still make it work.
At $325 (AUD) it's at the higher end of the price range for a dress like this, but I think that's probably reflected in the fact that it is 100% wool. And, that raises the point that this really is an A/W specific dress. If you wanted something that could be worn year round that's in a similar silhouette, I'd recommend this silk style from Grana.
Worn with Sezane Matilde ballerinas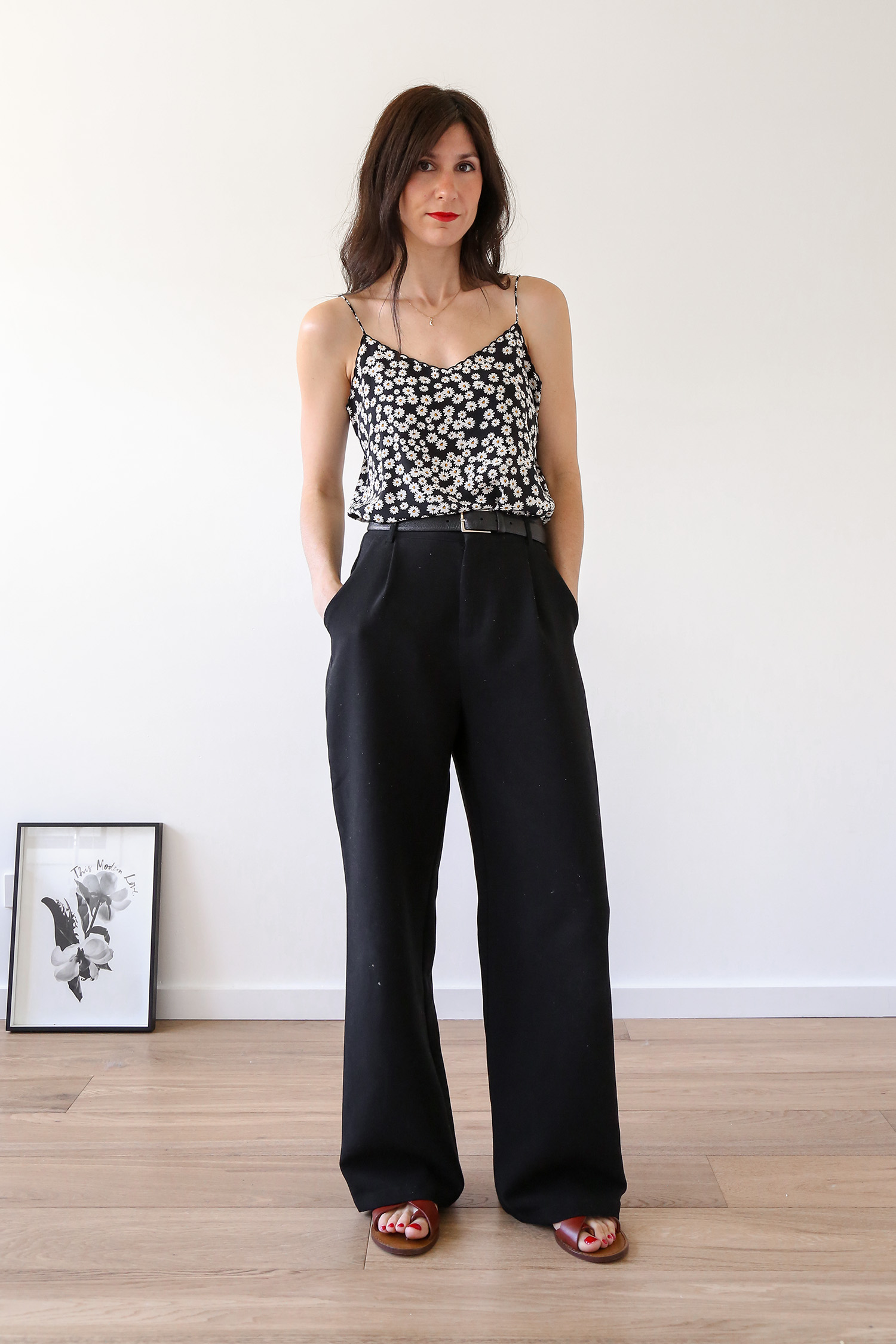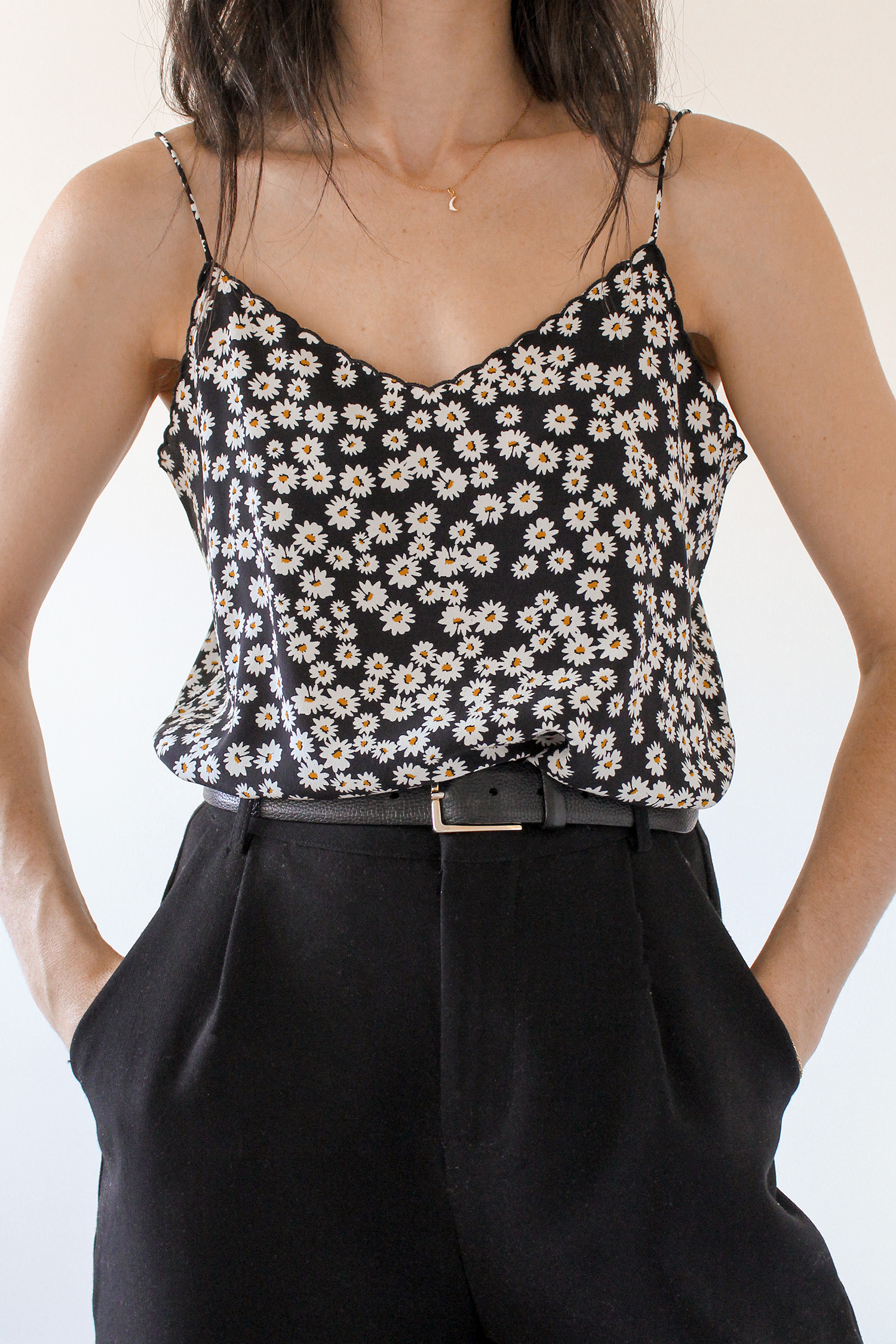 Sezane Daisy Palmo Top
Wearing size US4/AU8 (fits a little large, recommend sizing down for a slimmer fit)
A couple of the items I have here are from the last of Sezane's summer collection, but I thought still fitting to share given they're suitable for the transitional season. The Palmo Top serving as a favourite. With delicate, dainty, feminine details, the daisy print doesn't come off as feeling too juvenile. A tricky balance, but Sezane have nailed it. Little details make this feel more special. The subtle scalloped neckline, the thin spaghetti straps, and then the luxurious nature of the washed silk.
I don't wear my silk pieces as much as I'd like to these days as I feel like my kids are constantly in competition with one another to see who can get my clothes grubby first. But, the busy daisy print and dark background are enough that I don't feel quite so precious wearing this one. Little marks are easily disguised, and I'm happy to spot clean as and when I need.
I opted for my usual size AU8/US4 and would say it's a little roomy at the bust. Possibly could have gone with the size AU6/US2 if I wanted a closer fit but it's not a dealbreaker.
Worn with DISSH trousers, Andersons belt, and Sezane Judith sandals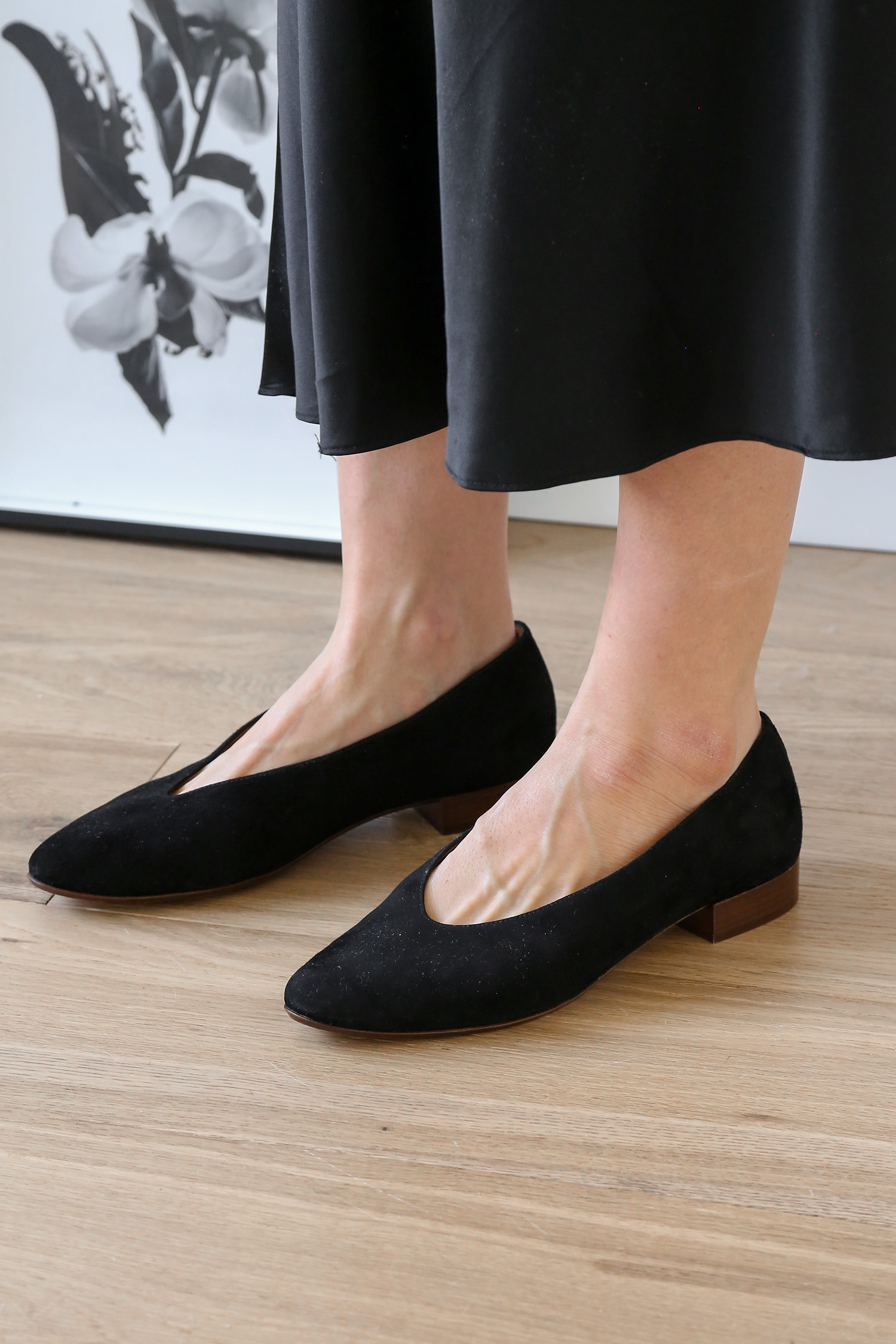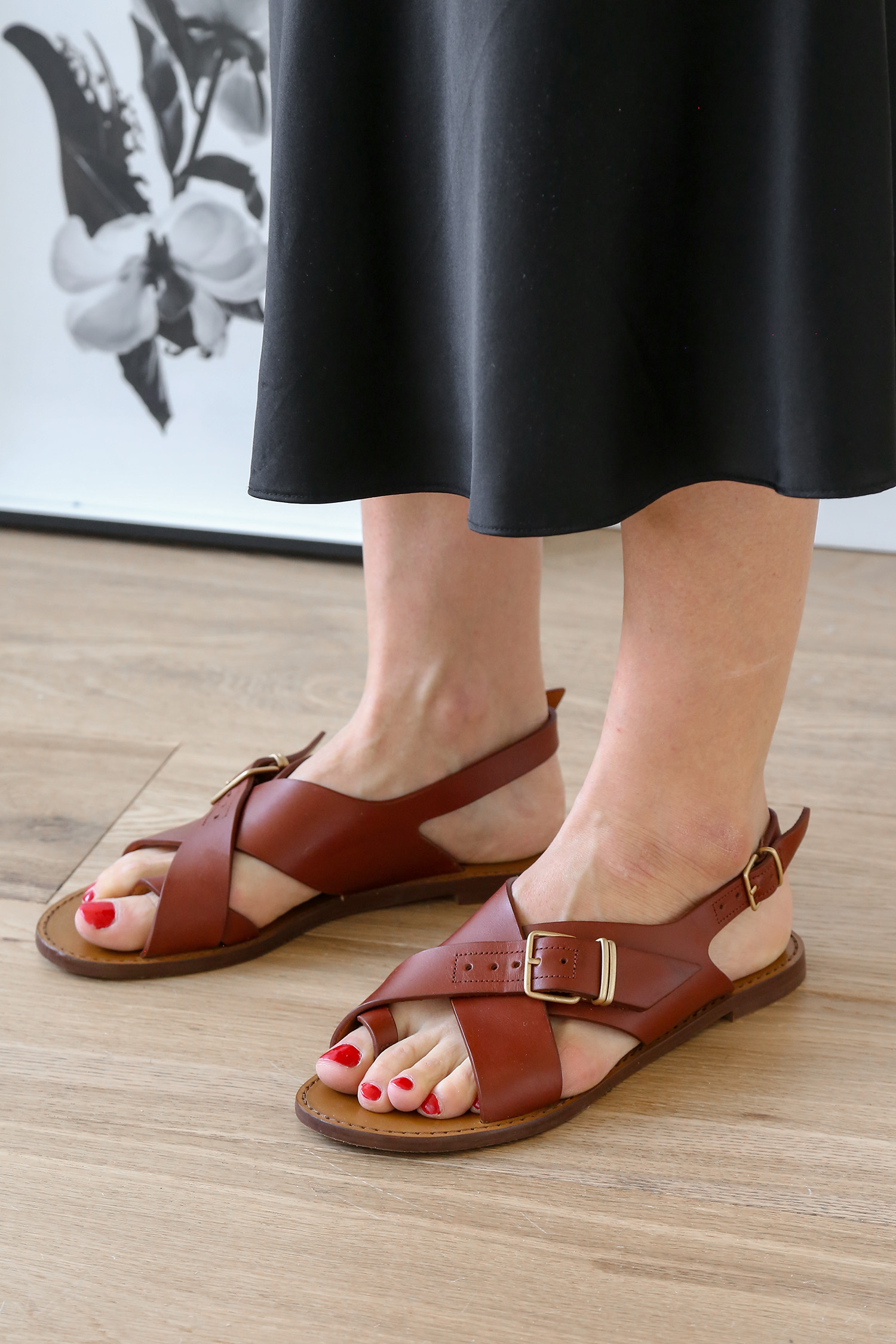 Sezane Matilde ballerinas
Wearing size UK7/US9/FR40 (fits true to size, best for wide feet)
It's hard to demonstrate just how comfortable these shoes are, or even make it clear through a singular photo on the internet. But if you have wide feet, and are looking for a soft, easy pair of flats that won't pinch, these are it. The cut on them is little different; it's quite a deep curve near the toe (but with full coverage) and the sides come up higher on the foot. They also have a walnut stacked heel which adds a little bit of height.
I did find that there was a little bit of initial rubbing when I first put these on from some stitches on the shoe (near the heel), but this has disappeared entirely now.
Sizing on Sezane shoes took me a while to figure out. I'm an EU40 and always order an UK7 (on the AU site).
If you have the Vicky Loafers then I think you'll love these. One thing to note? I wouldn't recommend them for those with narrow feet. You'll feel like your feet are swimming in these shoes. Which says a lot. I have wide feet and a bunion, and haven't experienced any tightness across the foot from the Matilde ballerinas. A big win.
Sezane Judith Low Sandals
Wearing size UK7/US9/FR40 (fits true to size)
Final shoes to share are the Judith Low Sandals. This is another item from Sezane's late summer collection, and one I'm so glad I managed to add to my wardrobe. I'd originally had my heart set on the python pair, but I think the natural heritage leather is a great neutral too, and adds a little bit of warmth to my outfits.
The leather on these is SO different to the ballerinas. It's a thicker, sturdier, less malleable leather. I actually thought when I first put these on that they were going to give me terrible blisters, but having worn these many times at this point, I've been proven wrong. That said, I do sometimes get some (blister-free) pinching if I'm wearing them on a long day of walking.
I like that you can easily adjust the fit both across the foot and at the heel – allows you to customise to suit your feet. Sizing is true to size, I opted for the UK7 again here too. These are also suitable for wide feet but if you require any sort of support in your footwear, these are not it. The sole is quite firm and very flat.