DISSH Clothing Review 2023 | What to Buy and What to Skip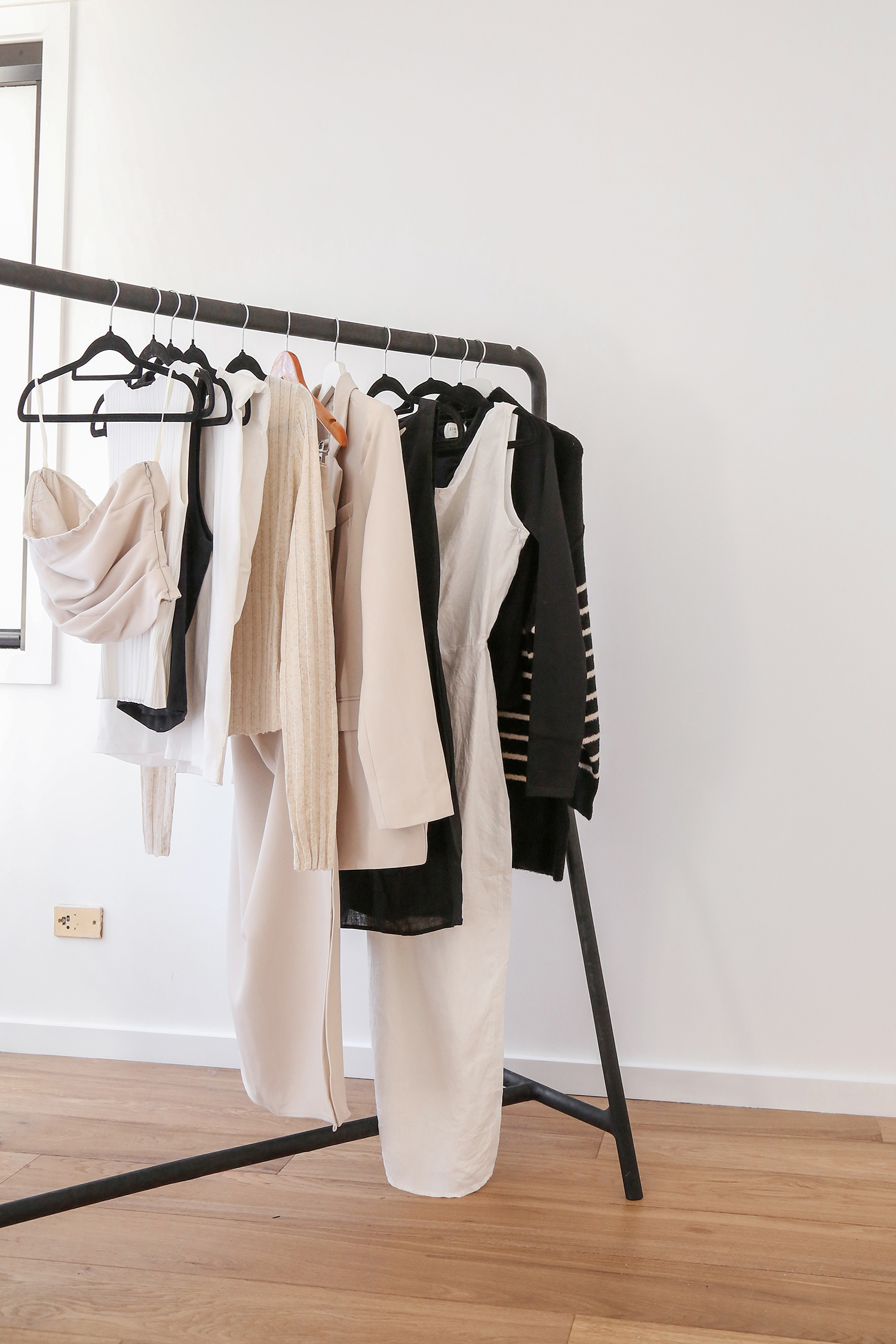 If you're looking for a modern, minimalistic wardrobe, DISSH is the perfect place to start. With neutral-toned designs and basics that aren't boring, it's no wonder I've been having a bit of a love affair with DISSH lately. I decided to add my favourites to cart and do a full try on. Let's run through a full DISSH clothing try-on and review, chatting through quality, sizing, and whether these pieces are worth adding to cart. Scroll to the bottom of this post for my YouTube review if you'd like to see any of these items in motion.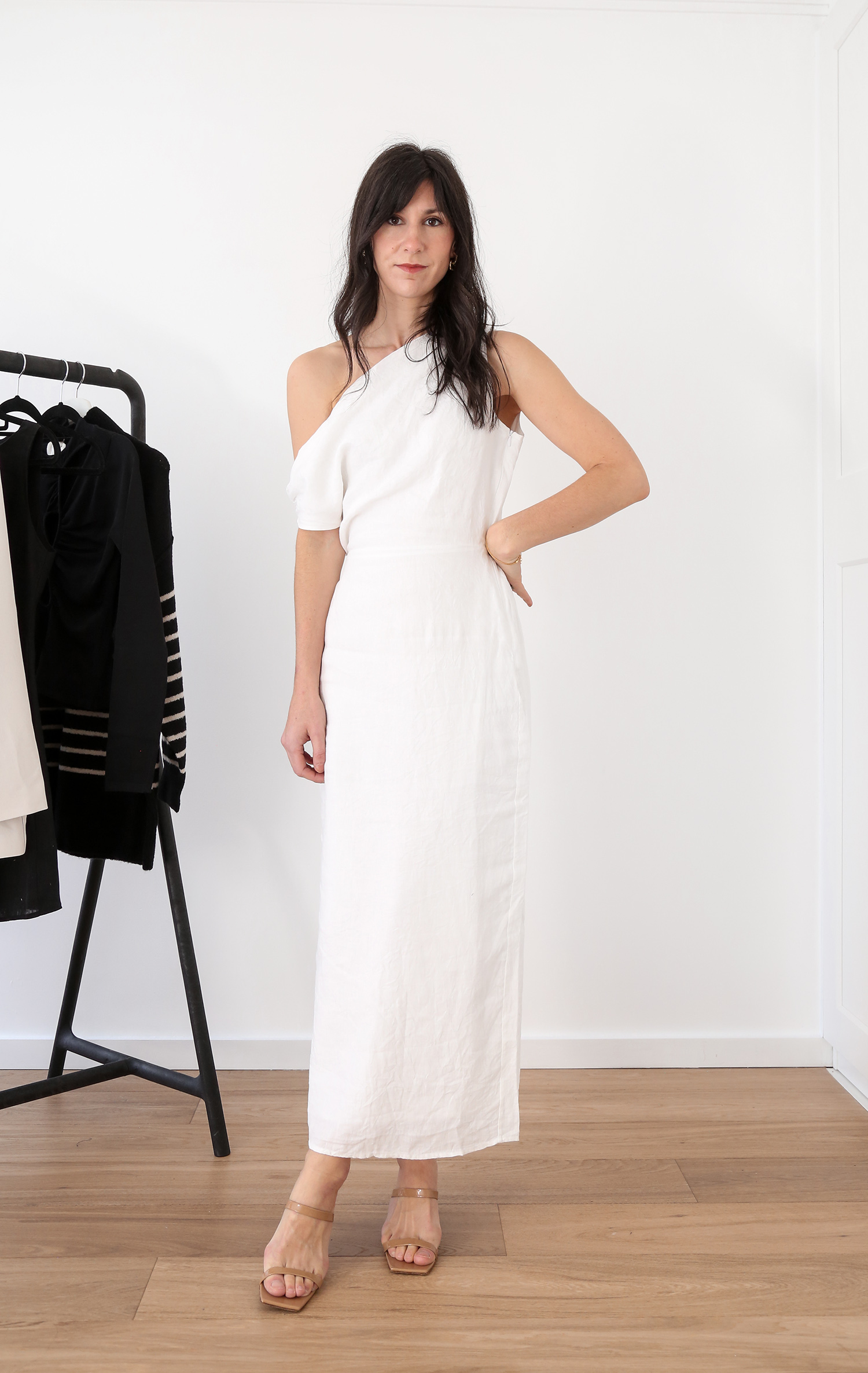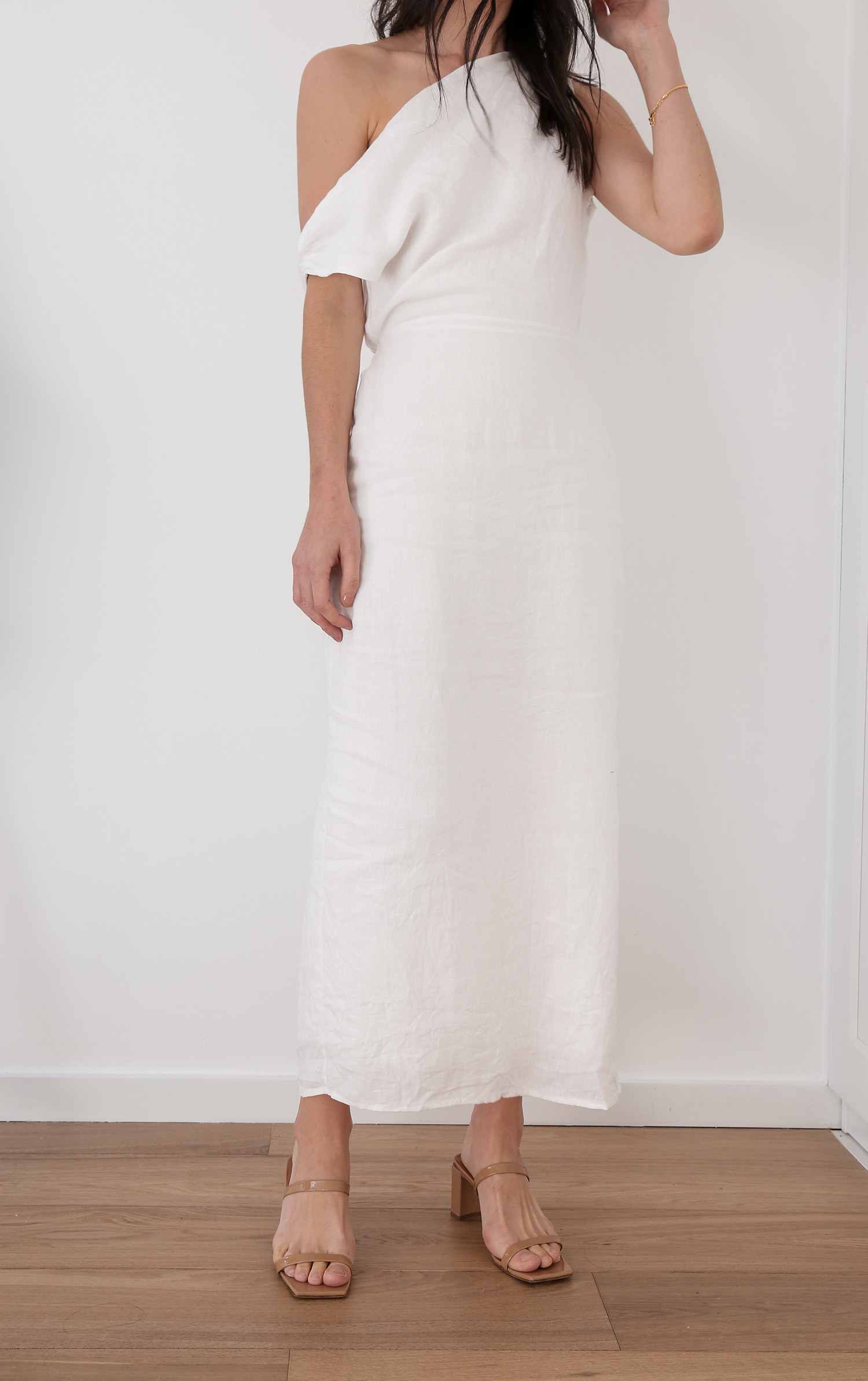 Cass white linen asymmetric midi dress | size AU8
I've been wanting to add this to cart ever since the style first dropped on the DISSH website. It comes in two lengths, midi and mini; the midi to me has a bit more of a formal feel. In the white, it would be a beautiful bridal option for "the day after" brunch with a simple strappy sandal, or a hens do paired with heels. I've seen this styled with both straps up on the shoulders, but it's not really practical or comfortable to do this. The waist band naturally runs straight across the body, so ends up being tugged up on an angle it you try to adjust the placement of the straps. In a way that won't stay put, and it just feels a little awkward against the body to do this, too. The back is elasticated so it creates volume up top while cinching you in at the waist. This is really pretty. Fits true to size.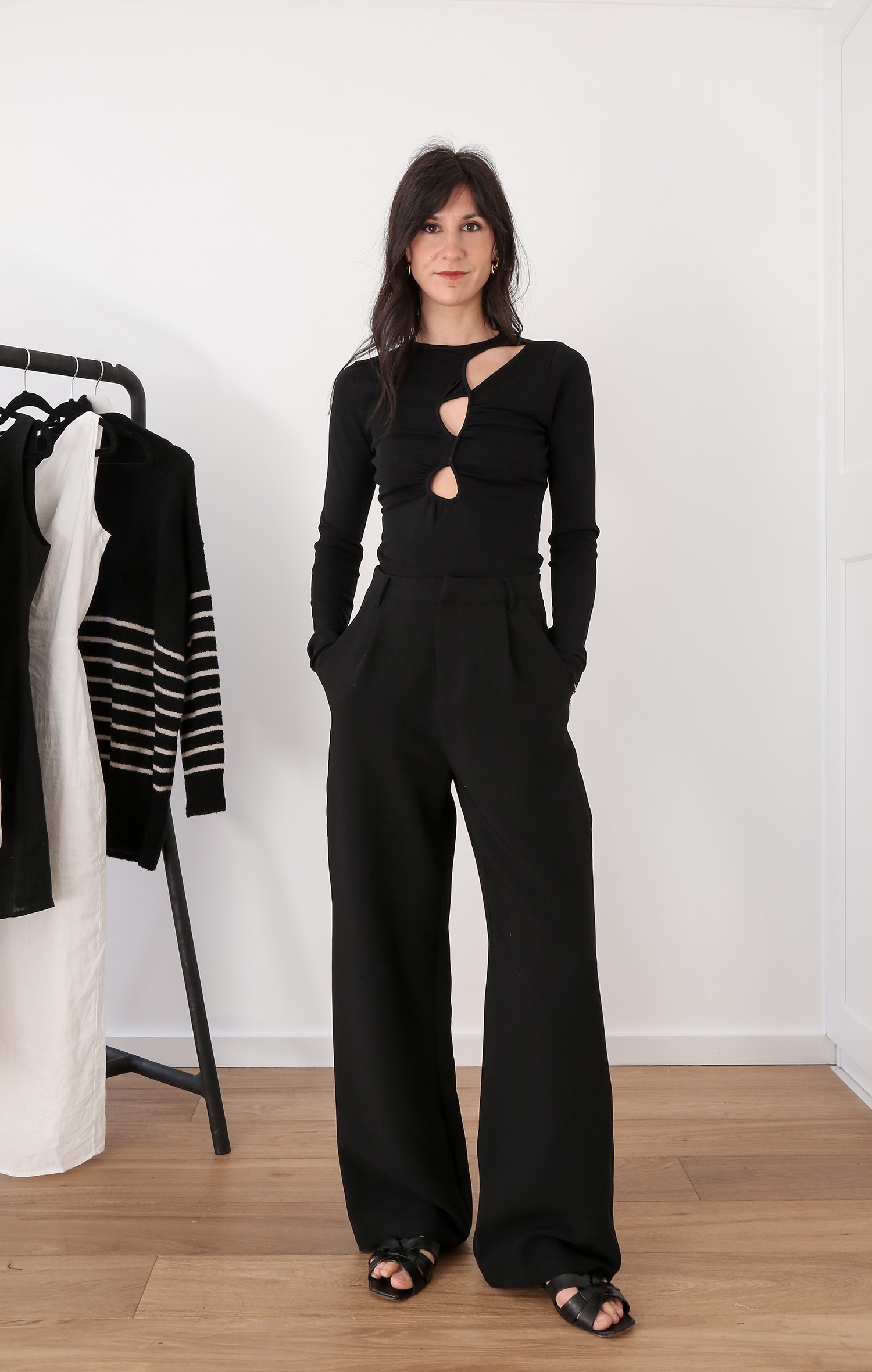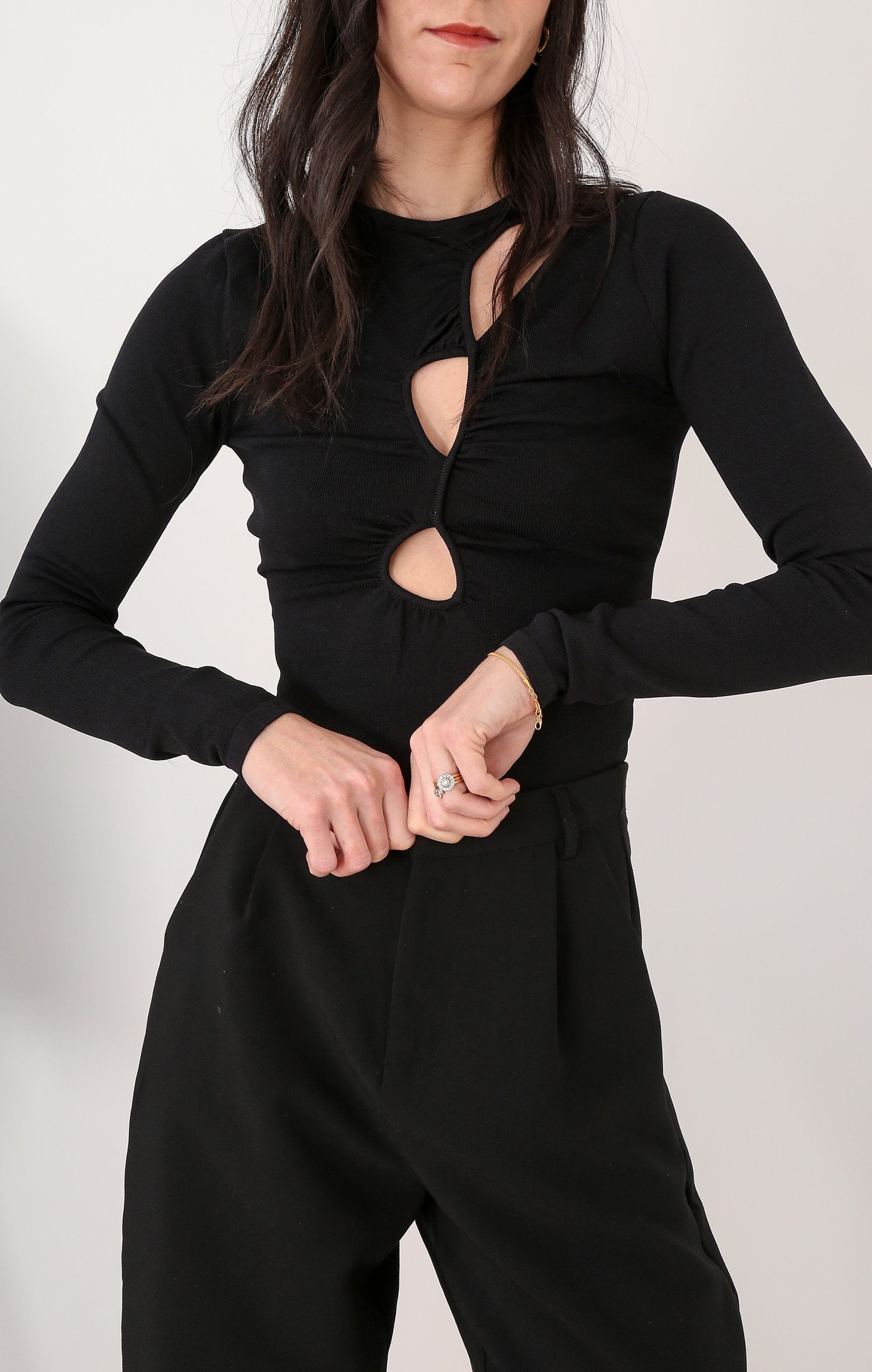 Monique black long sleeve knit top | size AU8
Typically an item with cut outs wouldn't appeal, but there was just something about the Monique top that I couldn't stop thinking about. And I have to say, it's very easy to wear. Surprisingly bra friendly too, as the placement of the fabric under the bust conceals the band nicely. This is a viscose and nylon blend, in a very compact knit with ribbed texture. Form fitting and cut close to the body. I think if you wanted to get interesting with styling, you could wear a fitted tank underneath in a fun colour or print for a peek a boo effect. I really like this one, though I do think it's a little expensive given the pricing of their other tops. Fits true to size.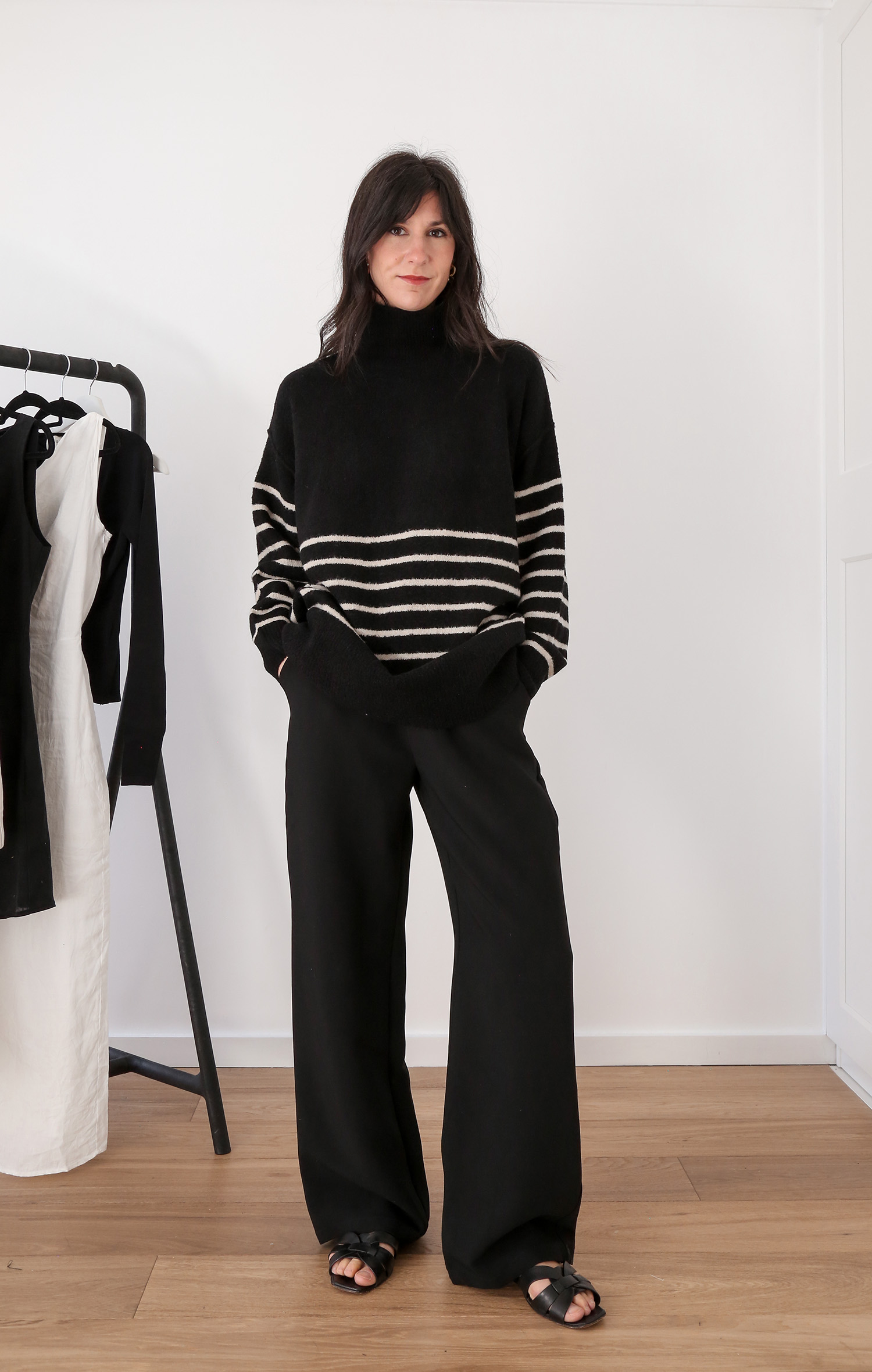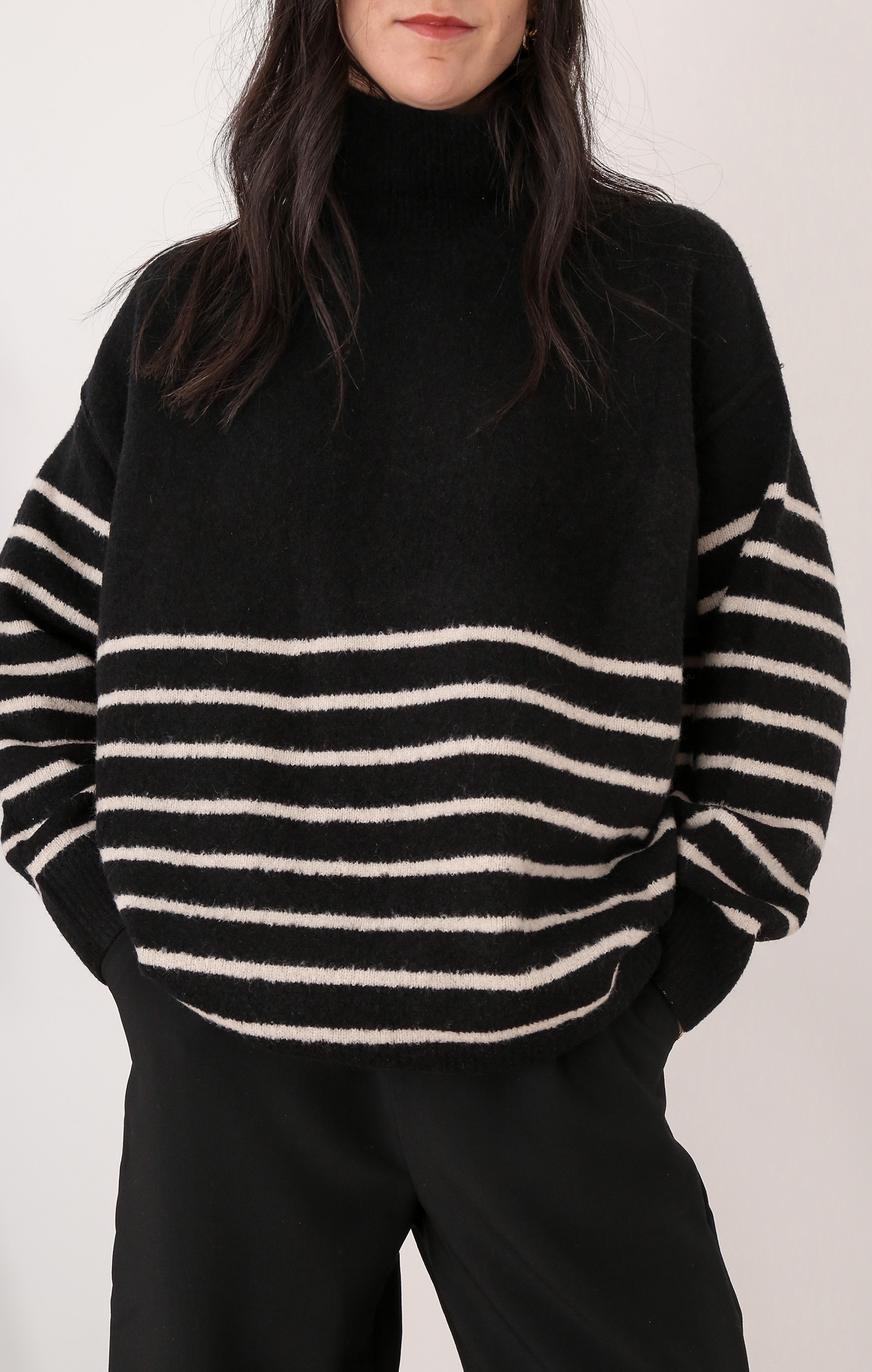 Brooklyn black/stone stripe jumper | size S
I'd shared this knit as an alternative to my Toteme striped jumper. As such a tactile person, I wanted to see how the fabric actually felt against the skin, as it's always a gamble when buying synthetic-blend knitwear. This is oversized… And I mean oversized. Not only is the fit relaxed through the body, but it's also quite long too. One I'd recommend more so for taller girls as if you're petite you may find this overwhelms your frame. The fabrication feels a little like Jenni Kayne's boucle, but softer. It has a bouncy, smooth sort of hand feel to it. This is 88% synthetic and 12% wool, so it's anyone's guess how it will hold up in the wash, but honestly? One I'd give a miss. I think that you can easily find a natural fibre alternative in a cotton or wool blend at a similar price point which will wash and wear better over time.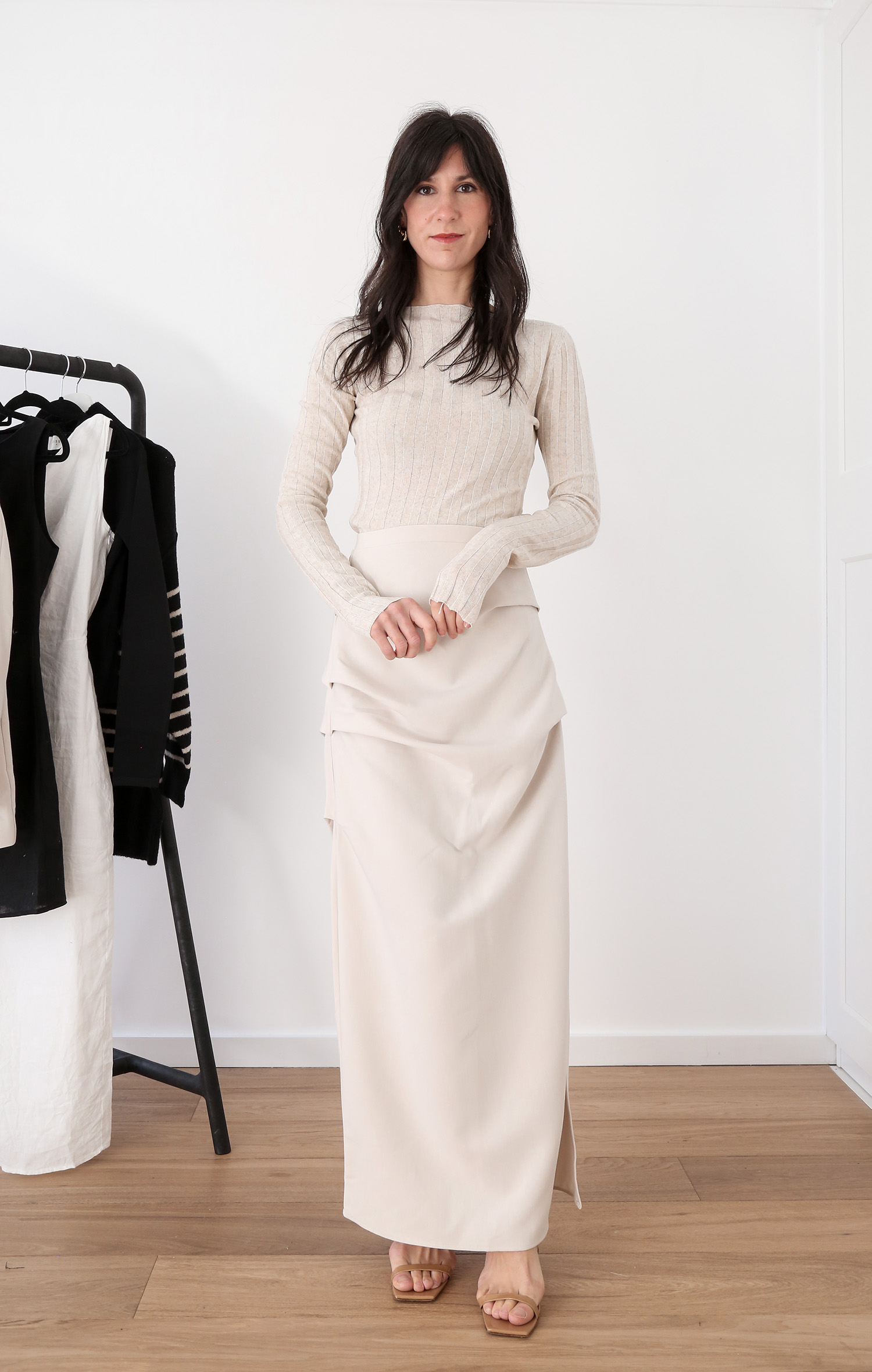 I'm absolutely loving these DISSH trousers! Not only are they super comfortable, but I'm really impressed with the wide belt loops. This fabric blend of poly, viscose, wool and elastane has a smooth, substantial feel that's perfect for keeping you warm. Plus, they're really long, making them ideal for taller girls. I'm planning to take mine to the tailor this week to get them taken up enough to be worn with a sneaker or low heeled boot. I think these are great value for money, and they've washed well too. Check out my video review below to see them in action!