Classic vs Mini: The Curated Shoulder Bag Review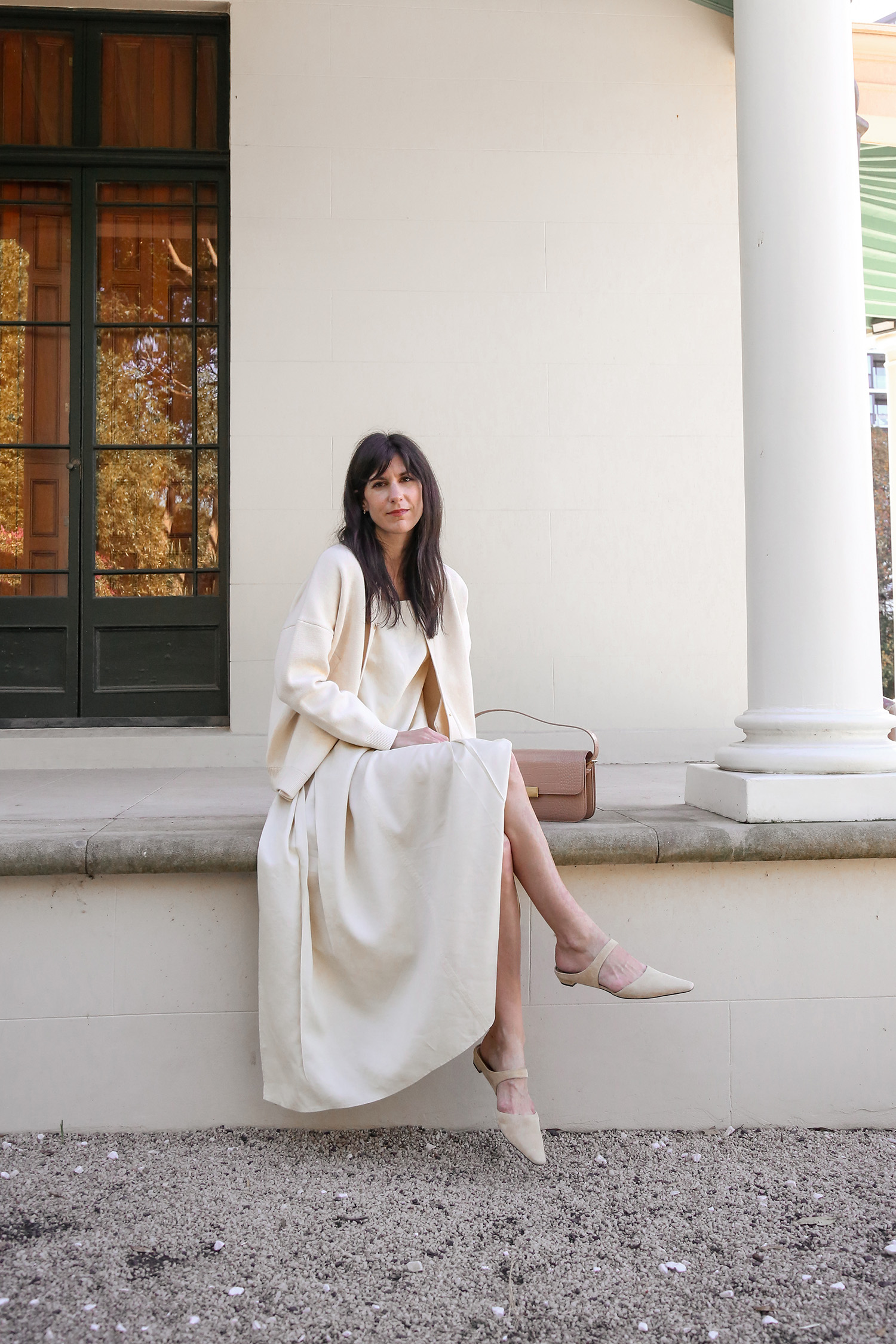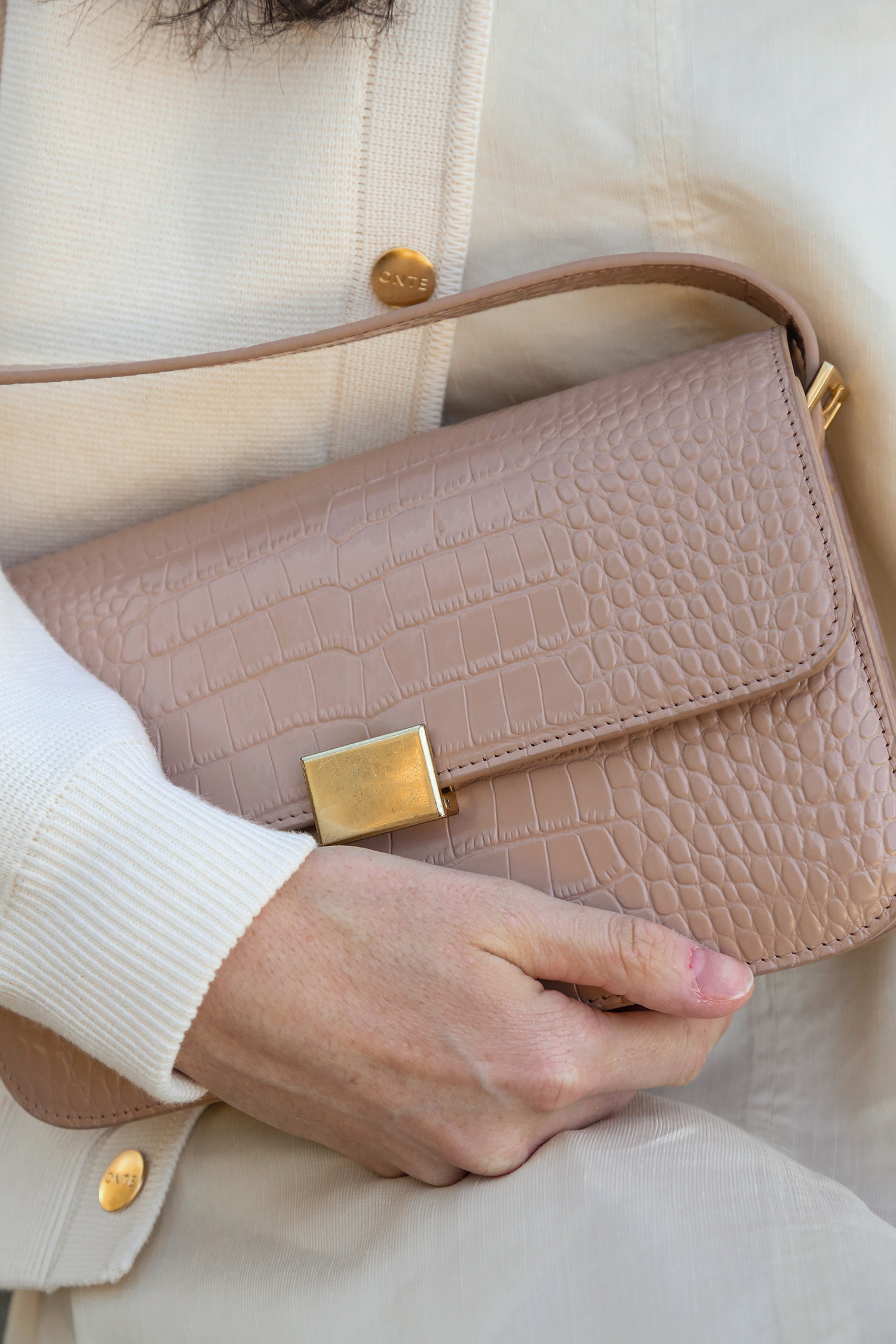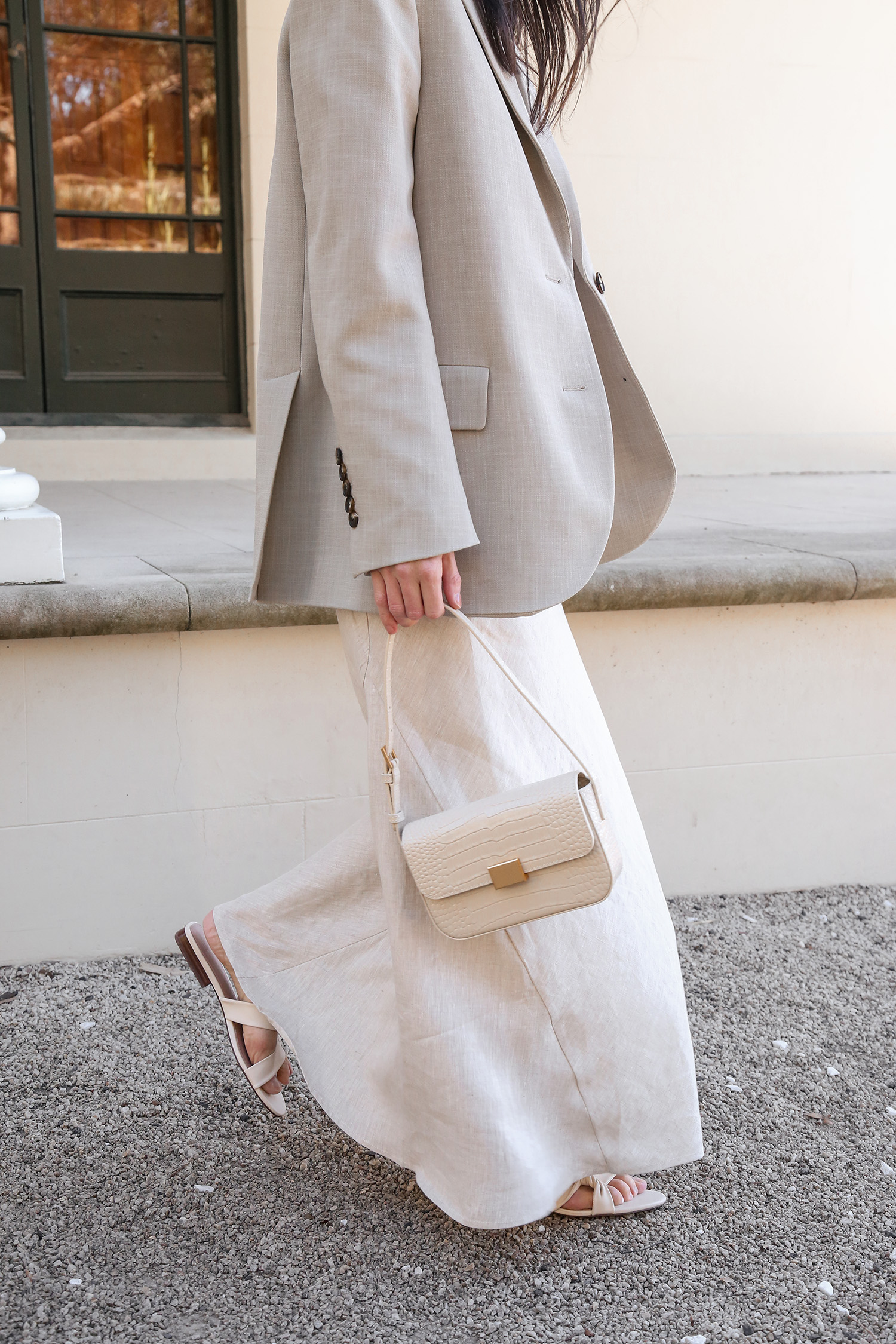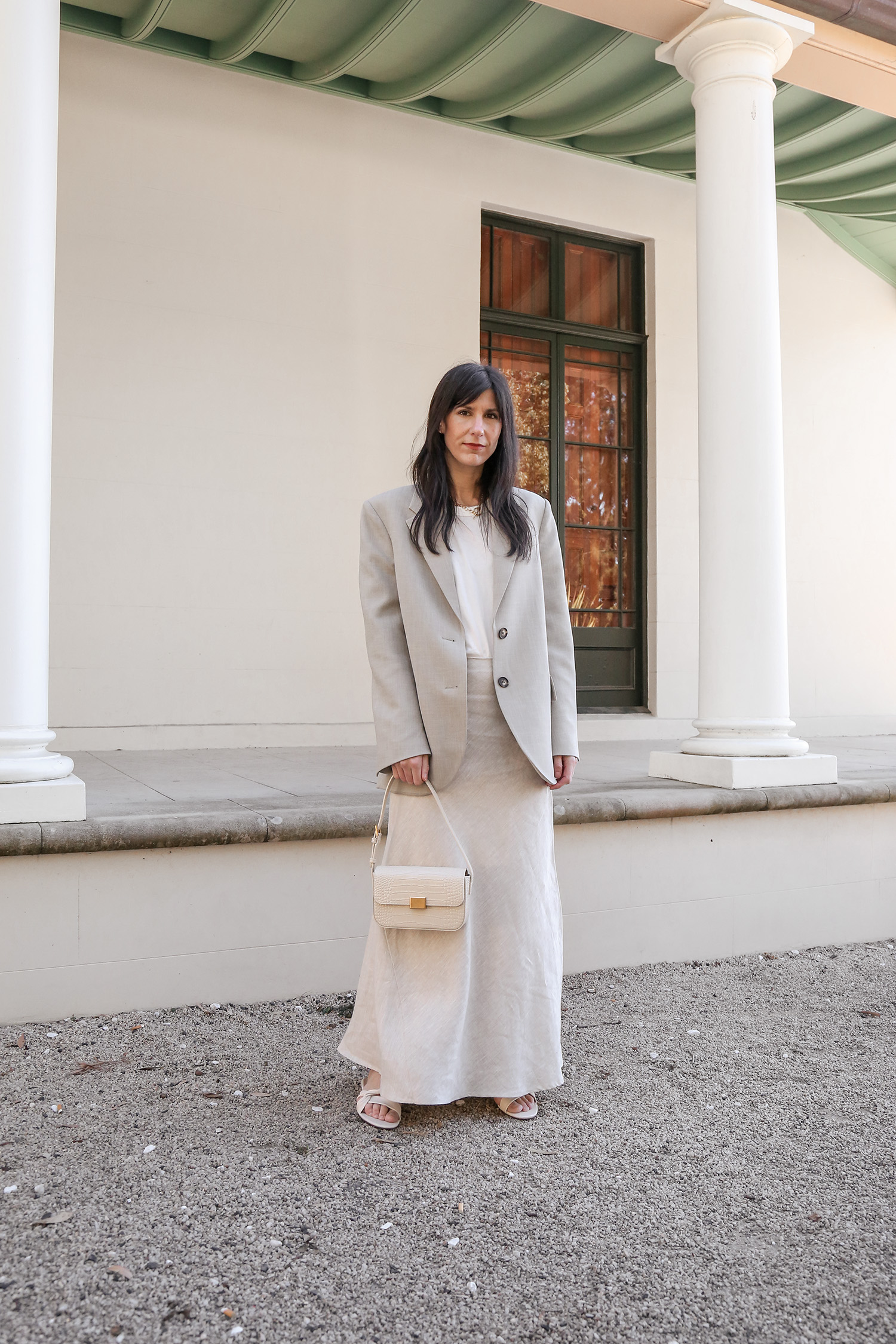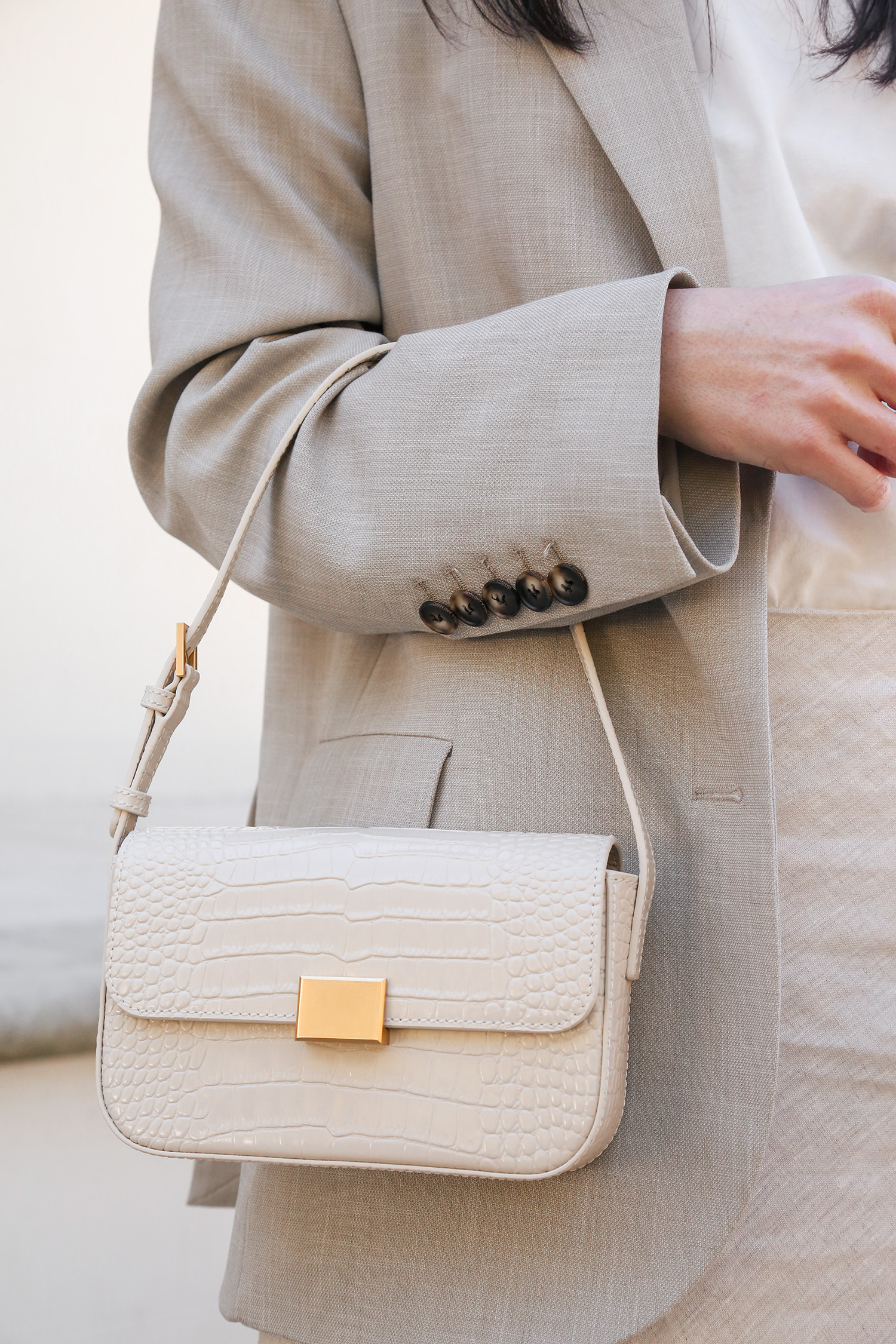 Time for a comparison review, focused on two core bag styles from The Curated… the Classic Shoulder Bag and the Mini Shoulder Bag. If you're just after a quick run down of what fits inside, take a scroll below or watch this IG Reel I shared a couple weeks' back. And, if you'd like a full review of the Classic, I check out this blog post. For full disclosure, both of these bags were provided as PR (the latter at a recent evening event with the brand), but that doesn't shape my opinion.
Quick Facts
The Curated Classic Shoulder Bag
Price: $325 USD or $450 AUD
Five colours: black mock print, black smooth, chocolate smooth, black pebble, and taupe mock print
Fabric: 100% cow leather, with twill lining and brushed metal lock
Dimensions: 16cm tall, 26cm long, and 7cm deep
The Curated Mini Shoulder Bag
Price: $295 USD or $400 AUD
Three colours: chocolate, smooth black, and cream
Fabric: 100% cow leather, with twill lining and brushed metal lock
Dimensions: 14cm tall, 21cm long, and 5cm deep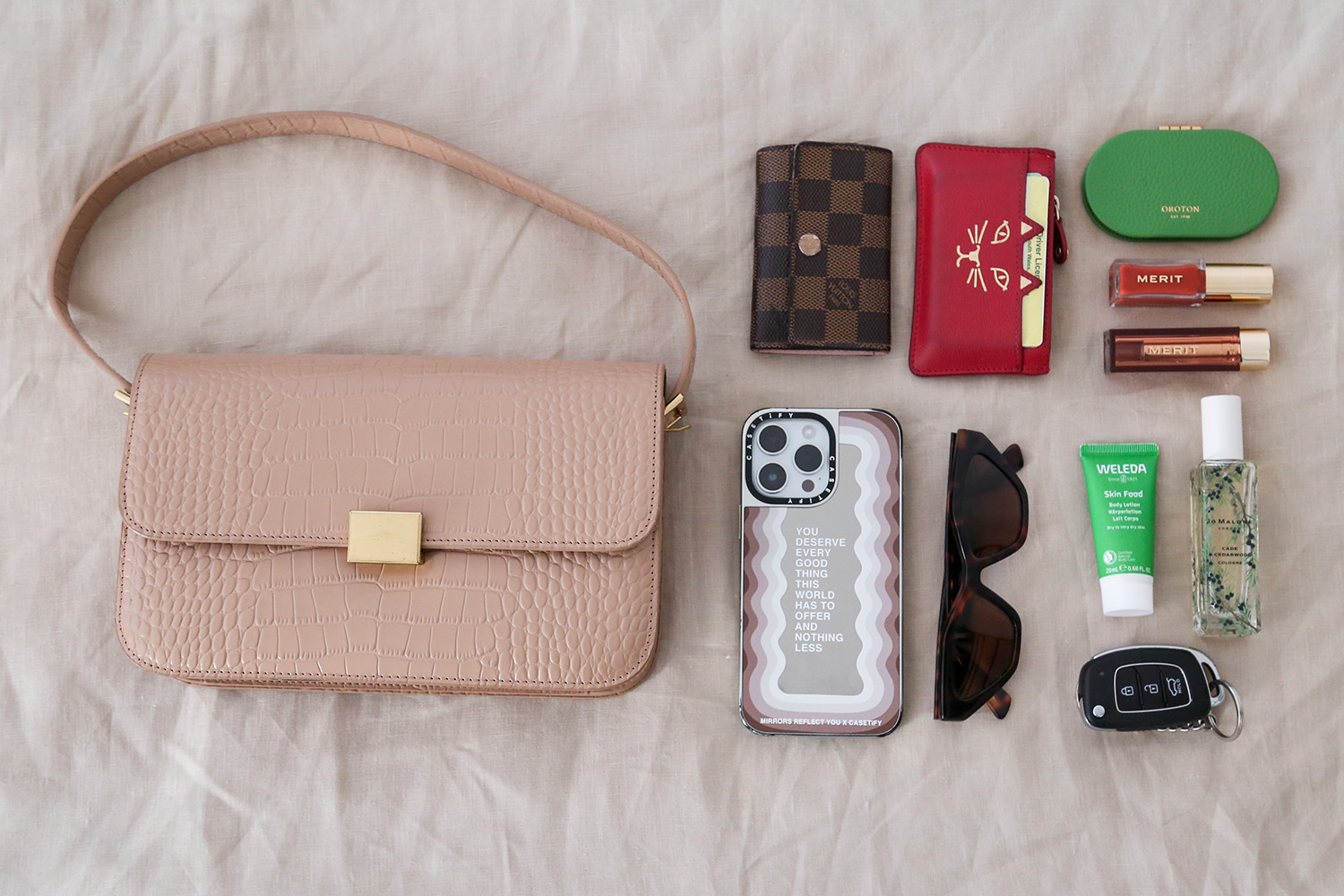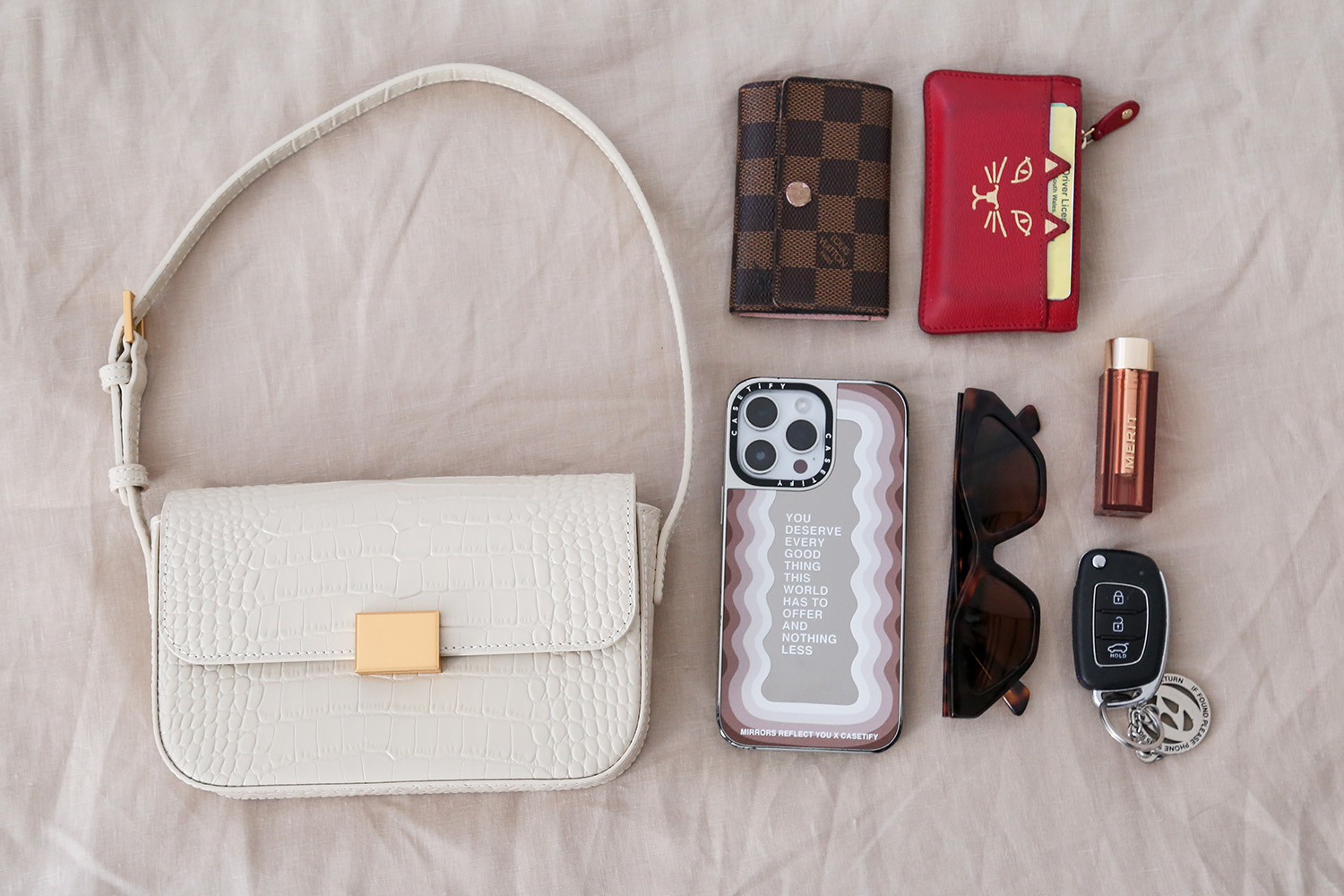 What Fits Inside
The Curated Classic Shoulder Bag
 iPhone 14 pro max
cardholder
key holder
travel fragrance
compact mirror
small hand cream
car key fob
lipstick
sunglasses
The Curated Mini Shoulder Bag
 iPhone 14 pro max
cardholder
key holder
car key fob
lipstick
sunglasses
You might get the sense from what fits inside, that both shoulder bags are what I would consider "small". The Classic style fitting in three additional items: a travel fragrance, compact mirror, and small hand cream. Things that might seem negligible on a day-to-day basis – a point to keep in mind when deciding between the two.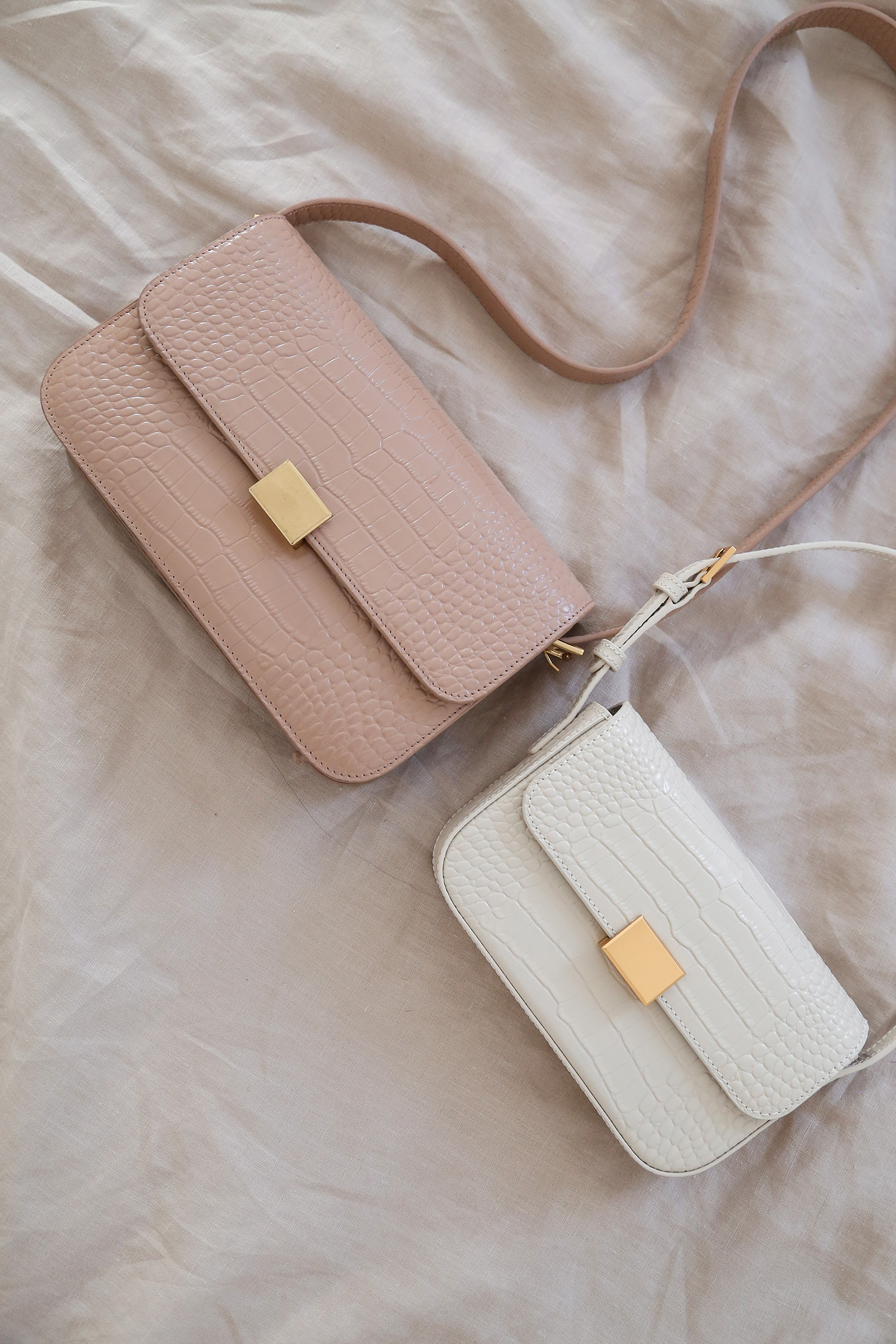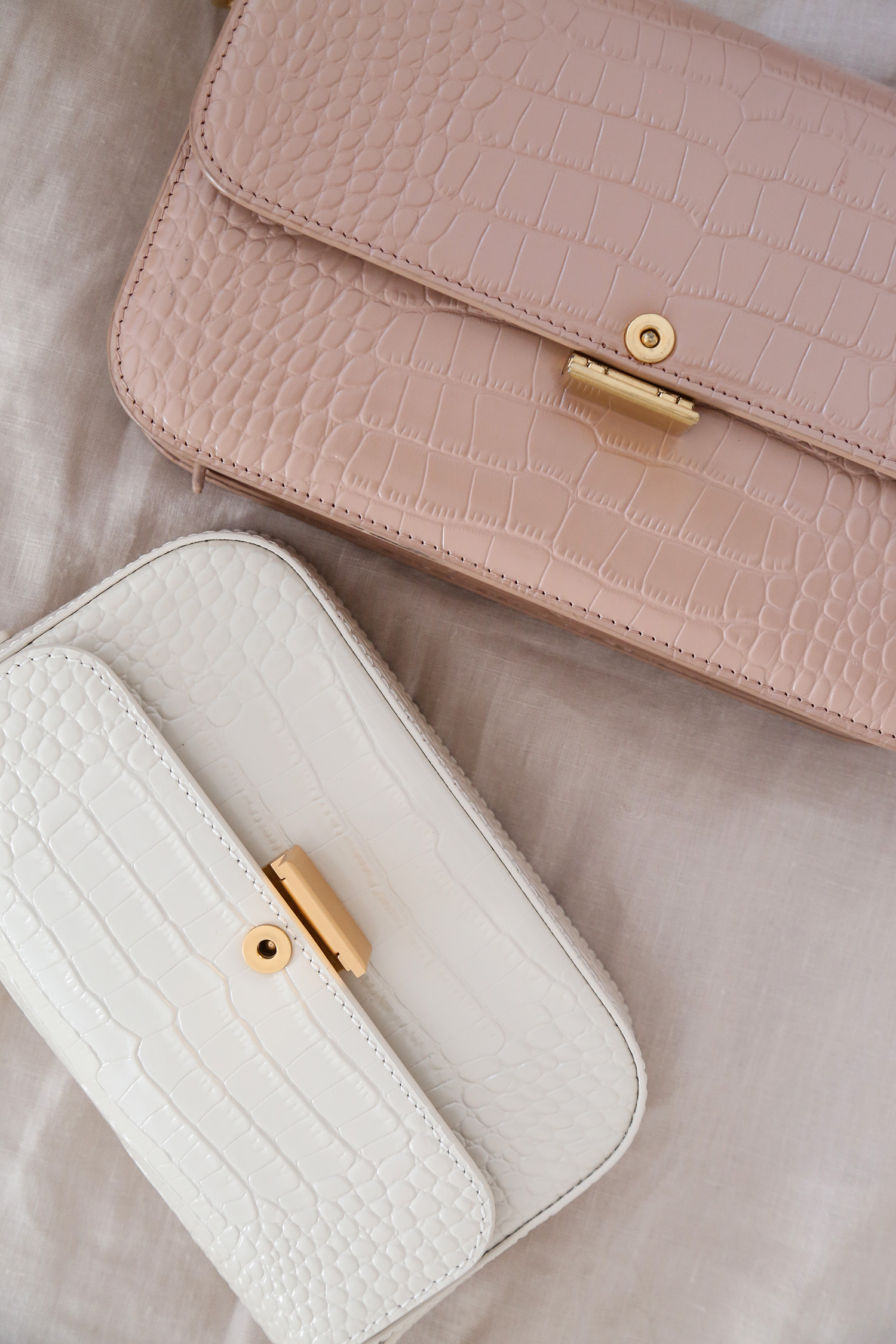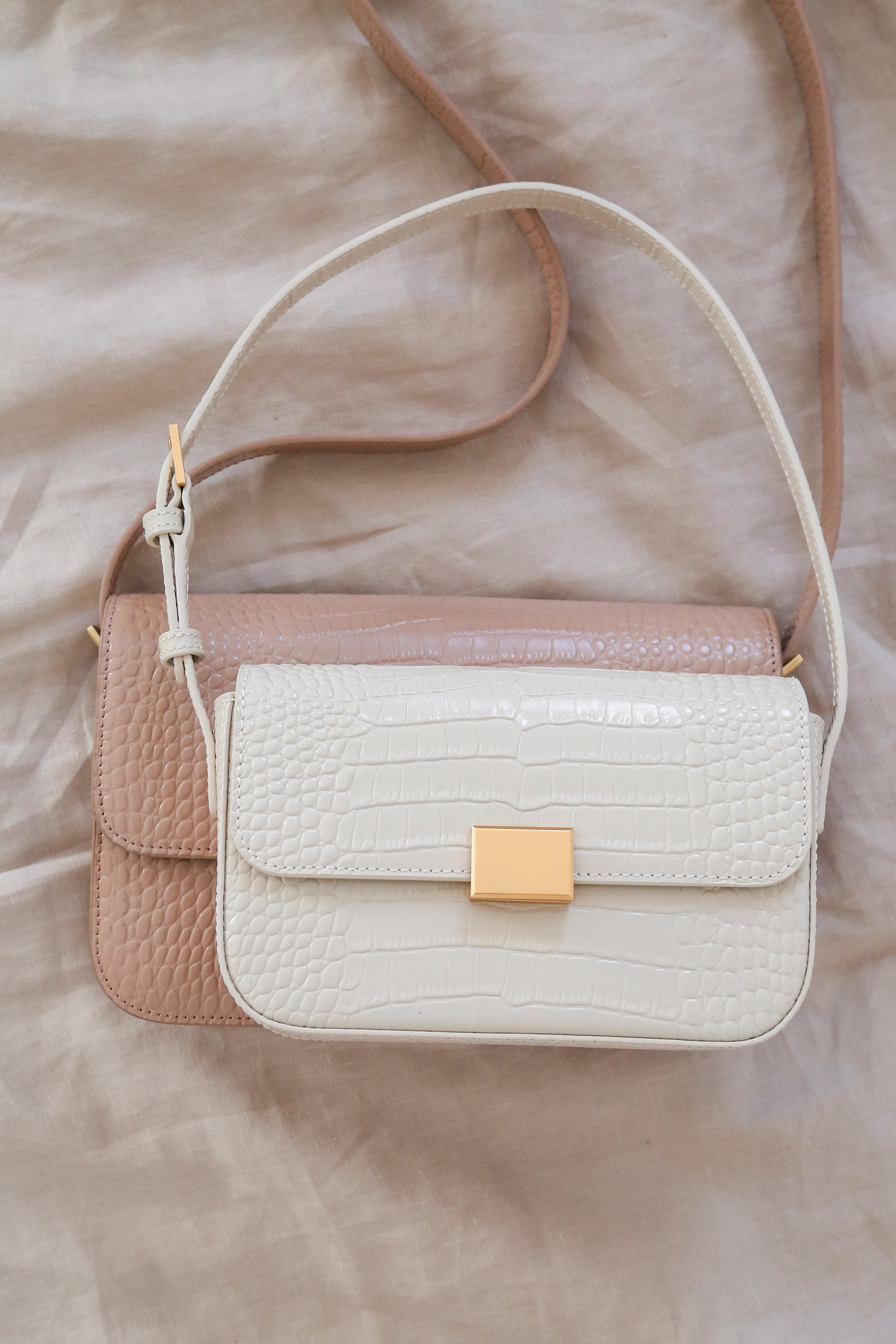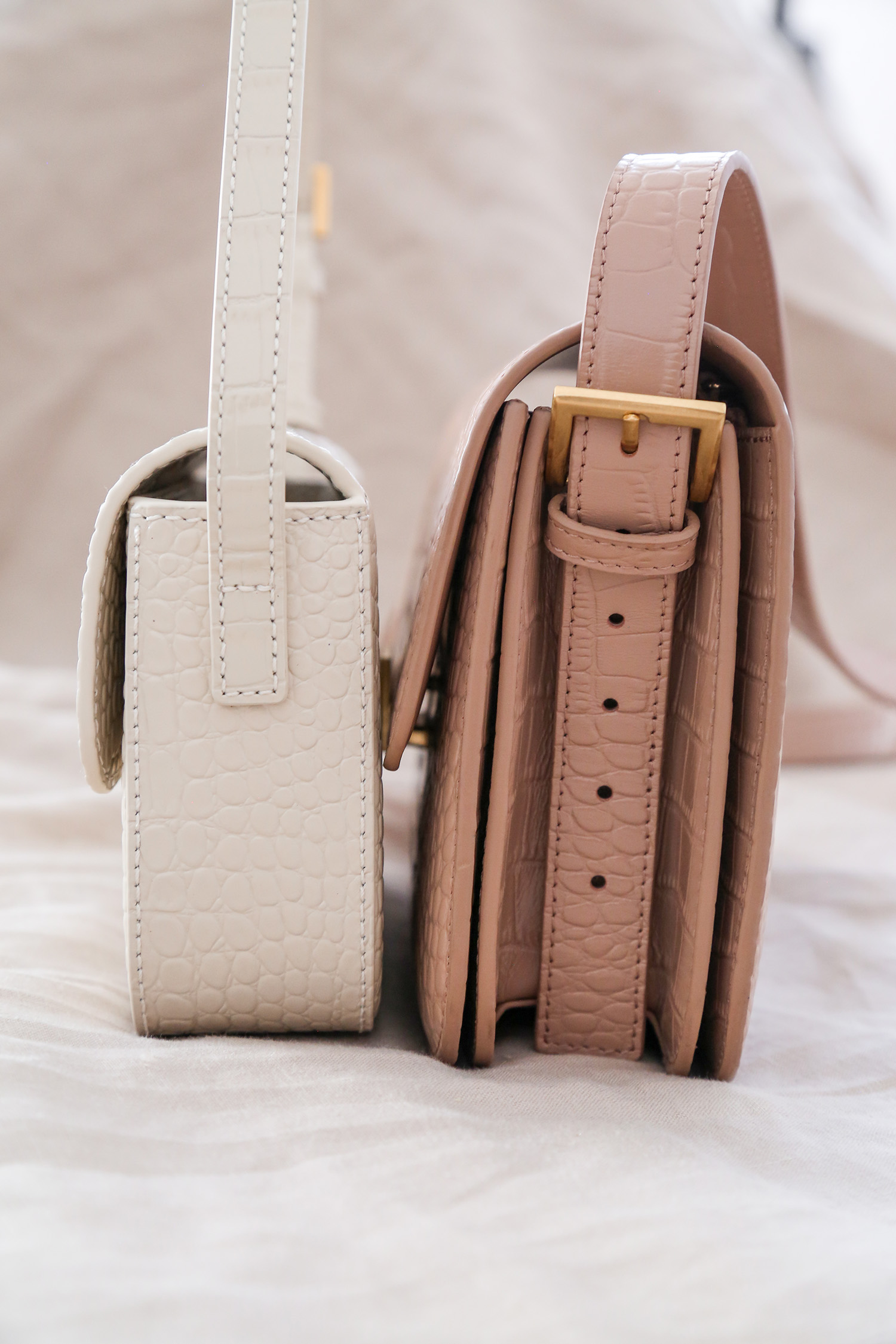 Key Differences
Aside from the obvious, that the mini is smaller than the classic, there are a few other key differences. The first relates to the strap.
The classic shoulder bag comes with two straps; a shorter shoulder length strap for that 90s style vibe, and a longer crossbody strap. I personally love this approach, as it means you don't have any of that awkward slack that's often attached when adjusting the length and position of where the bag falls against the body.
The mini shoulder bag on the other hand, just has the one strap, which is adjustable, though I would have loved if you could attach a longer strap "piece" to it so it can function as a crossbody too. My thought here being that the mini size is quite compact, and almost gets lost under the arm. It'd just be a little more comfortable to wear crossbody.
The second difference is the way that the interior is compartmentalised. The classic shoulder bag has three interior pockets. Truly though, it's mainly just the centre pocket which is functional in the utilitarian sense of the word (that said, you could of course pop receipts and the like in the back zip up pocket). I've found that if I pop my phone in the front pocket, I'm not really able to close the bag as it sticks out too much.
By comparison, the mini shoulder bag has just a single open compartment. No interior zip pocket or anything. While a slip pocket would have been a "nice to have", I find that this singular compartment functions better than the classic, and it's a key reason why the two styles, despite their size difference, can fit almost the same assortment of items.
Finally, the weight of the bag. I can see since I received my classic shoulder bag, that the interior lining has been changed from leather to cotton twill. Which I am sure shaves a considerable amount off the weight, but I find with the leather lining, it's cumbersome. Weighing in at close to 1kg without any items stashed inside. That's a lot for a small bag. Mini-sized also seems to relate to the weight, as it feels practically featherweight by comparison.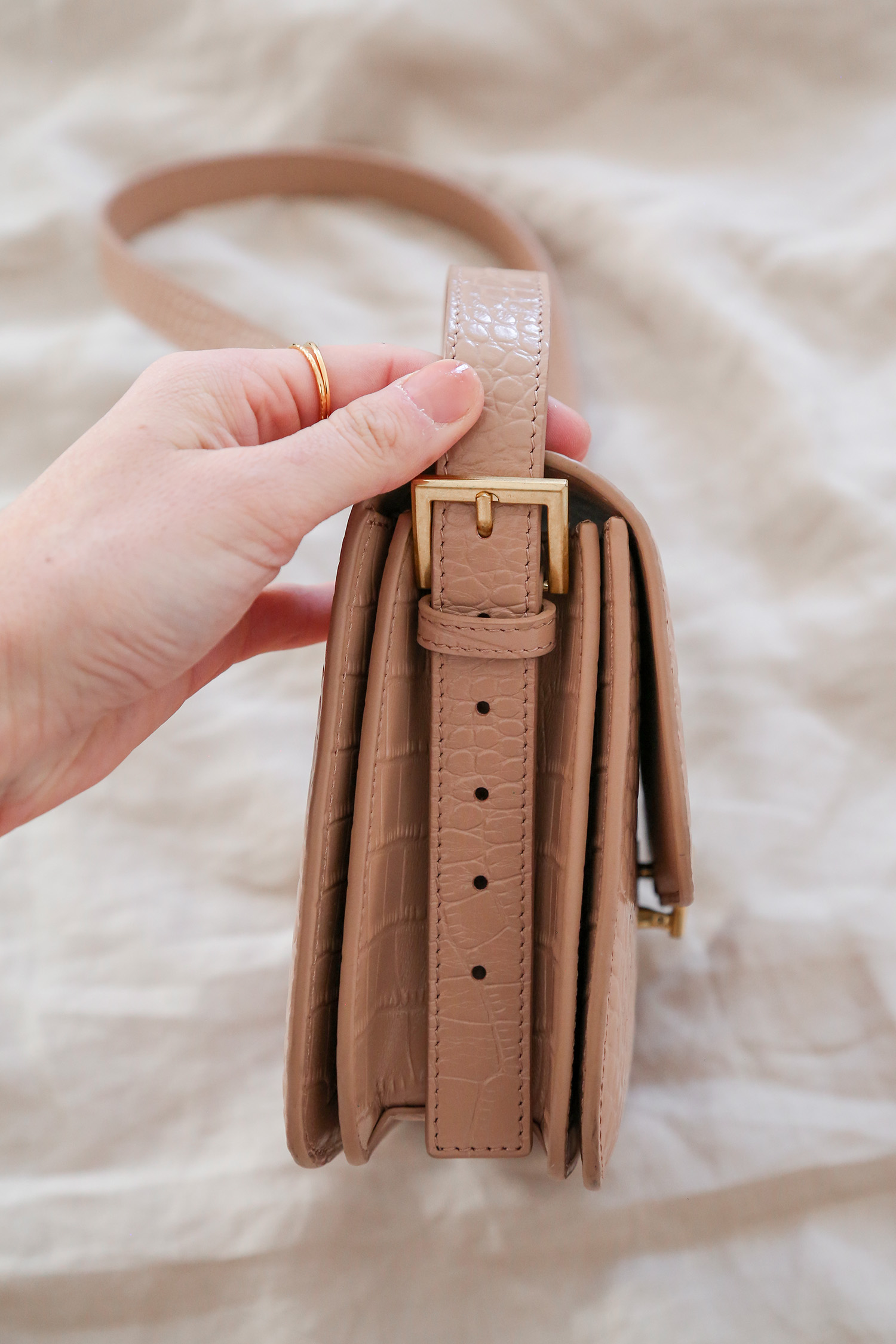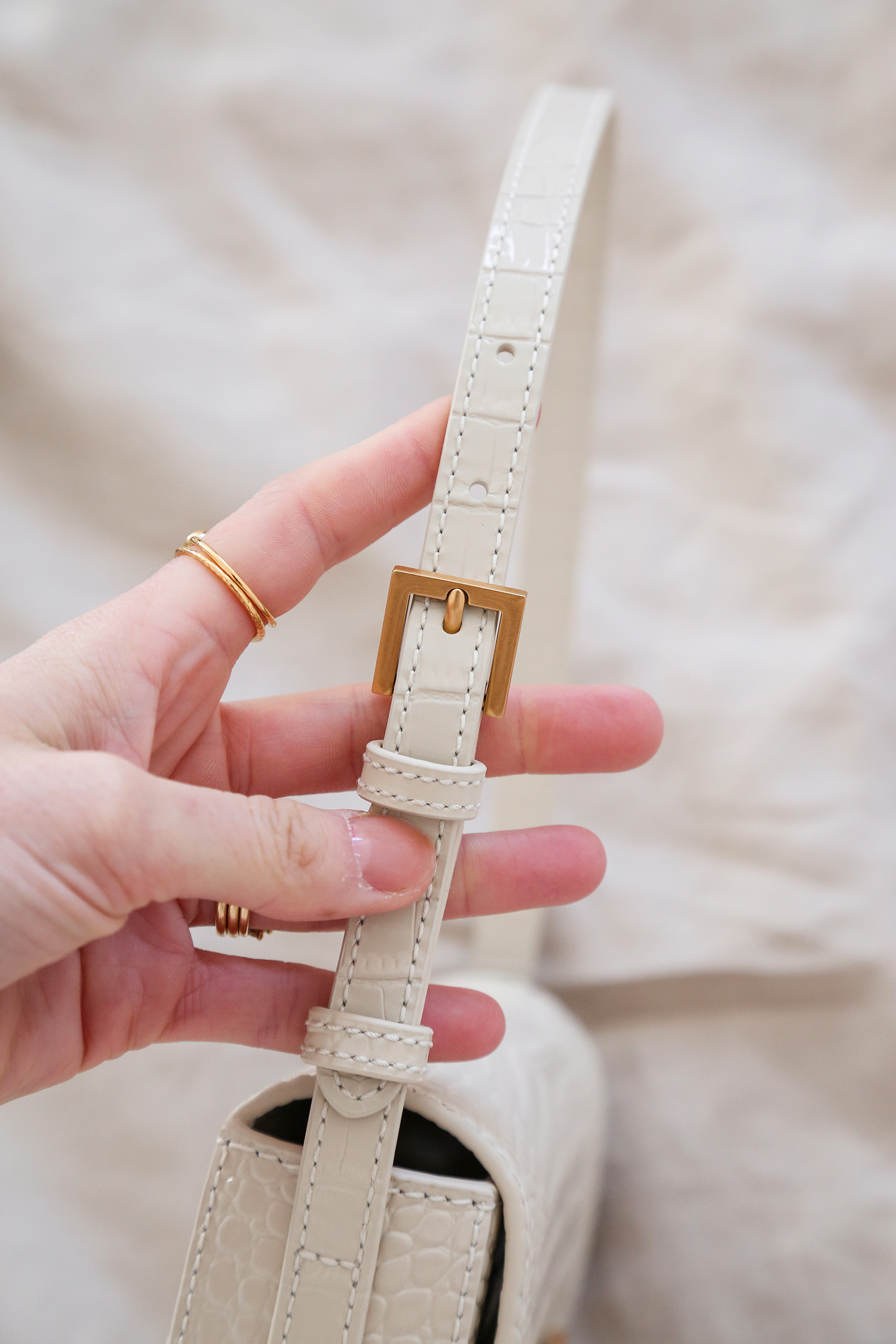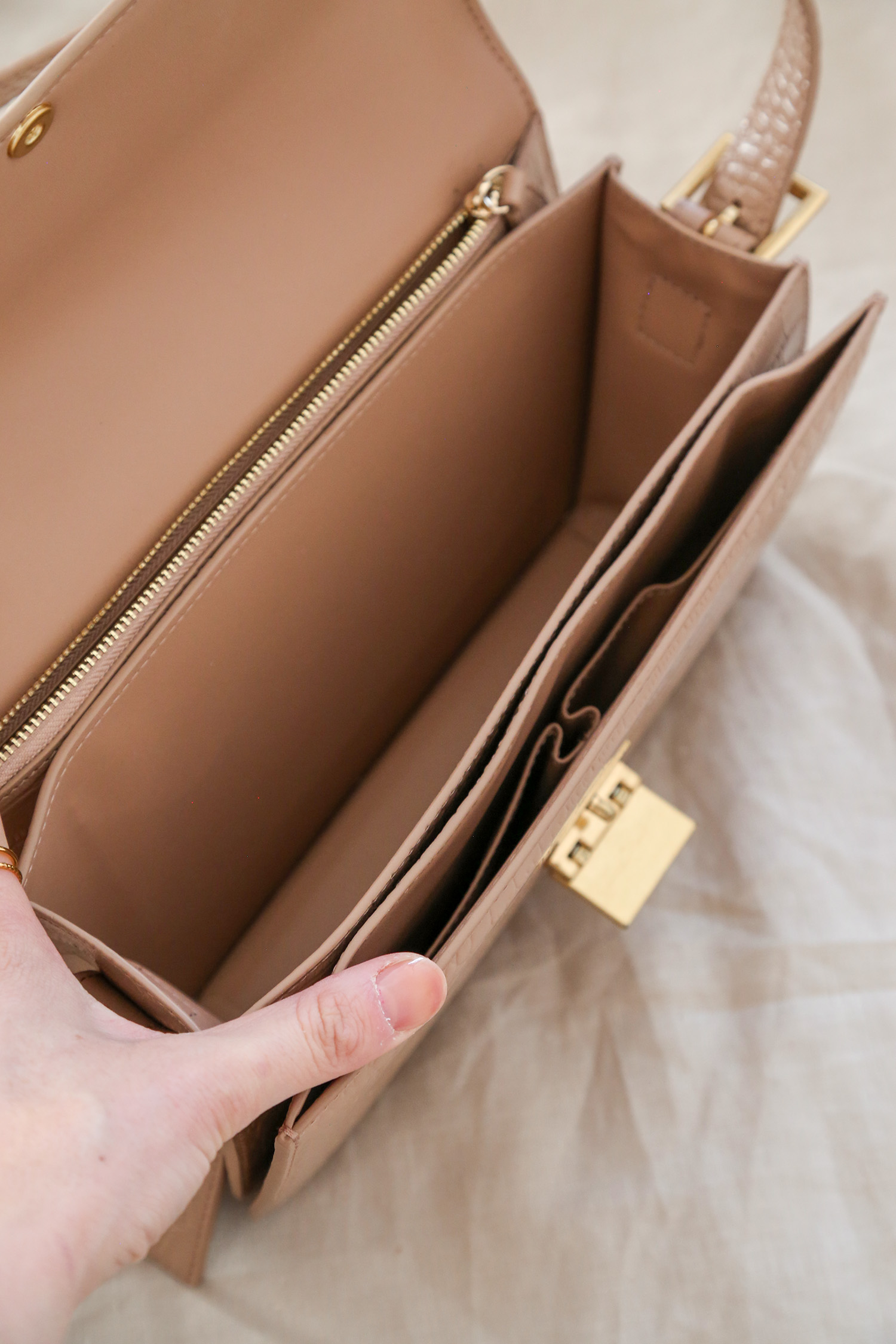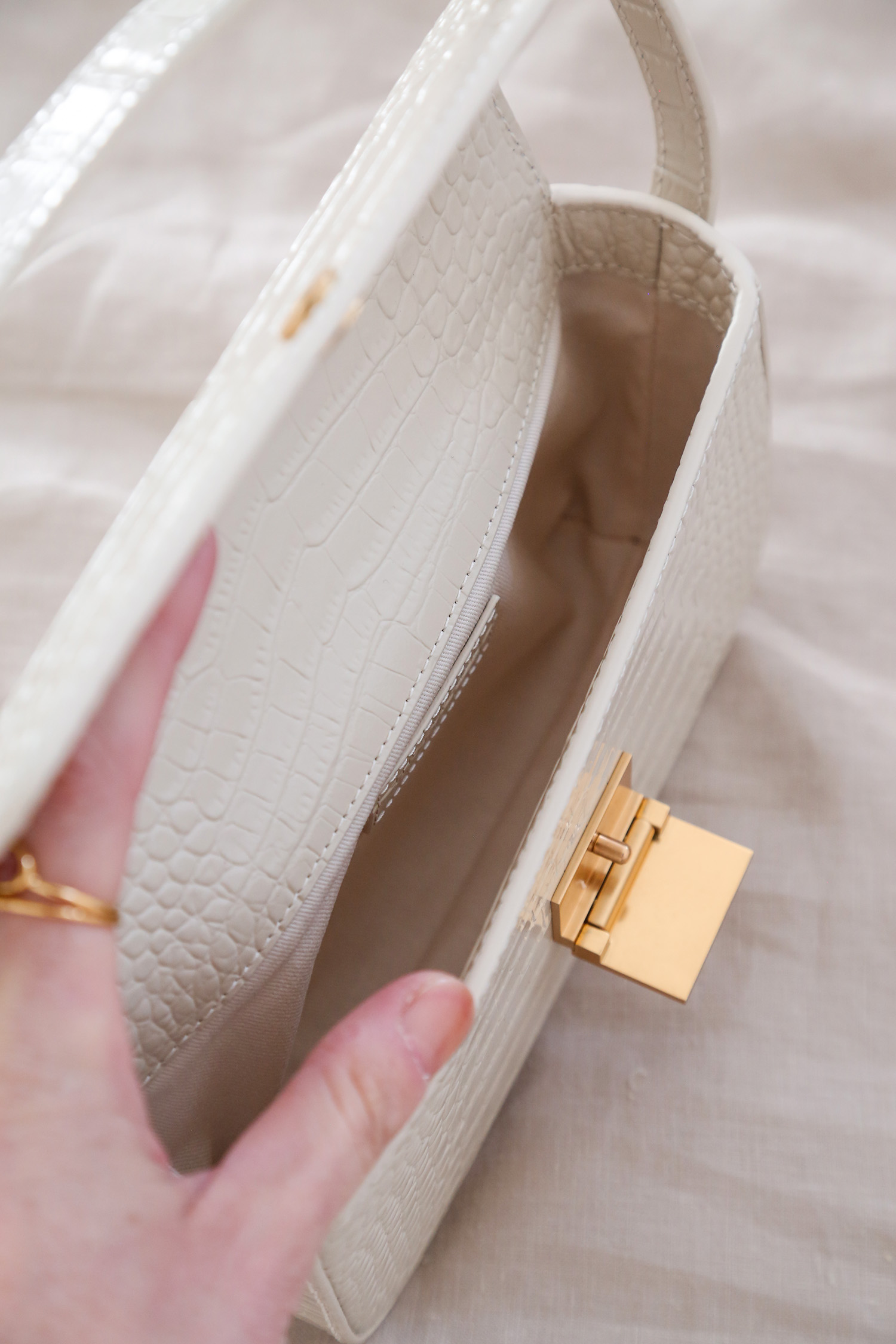 Final Thoughts | The Curated Mini Shoulder Bag or Classic Shoulder Bag?
Ending this comparison post with the big question; which of the two bags should you go with? Well, ultimately that's going to depend on your lifestyle and preferences, but a few key questions to ask yourself would be…
Do I want a crossbody bag or a shoulder bag?
What items do I regularly carry with me?
Does the weight of the bag matter?
What is my budget?
It's also worth noting at this point that the price point variance between the two styles is negligible. You're looking at a price difference of $30 USD or $50 AUD. Which admittedly, when I was having this conversation with a friend, felt like a nominal amount especially given that the larger of the two styles uses considerably more leather. So, either worth using this as a deciding factor and reason to go for the classic shoulder bag OR ignoring the price completely and basing your decision on practicality and functionality.
But given you're here, if I were choosing, my recommendation would be to go with the mini shoulder bag. It's more compact, weighs less, and I find that the single compartment makes it slightly easier to get in and out of. Also, I think a style that transitions more effortlessly from day to night because of the discreet size.
Quality of both bags doesn't differ. What you're getting is a premium quality bag, but at a mid-level range price point, something that Nicola from The Curated has done a really good job in cultivating across all of her products.
Leave any other questions you might have below, and I'll do my best to assist!