All stylish women do this *one* thing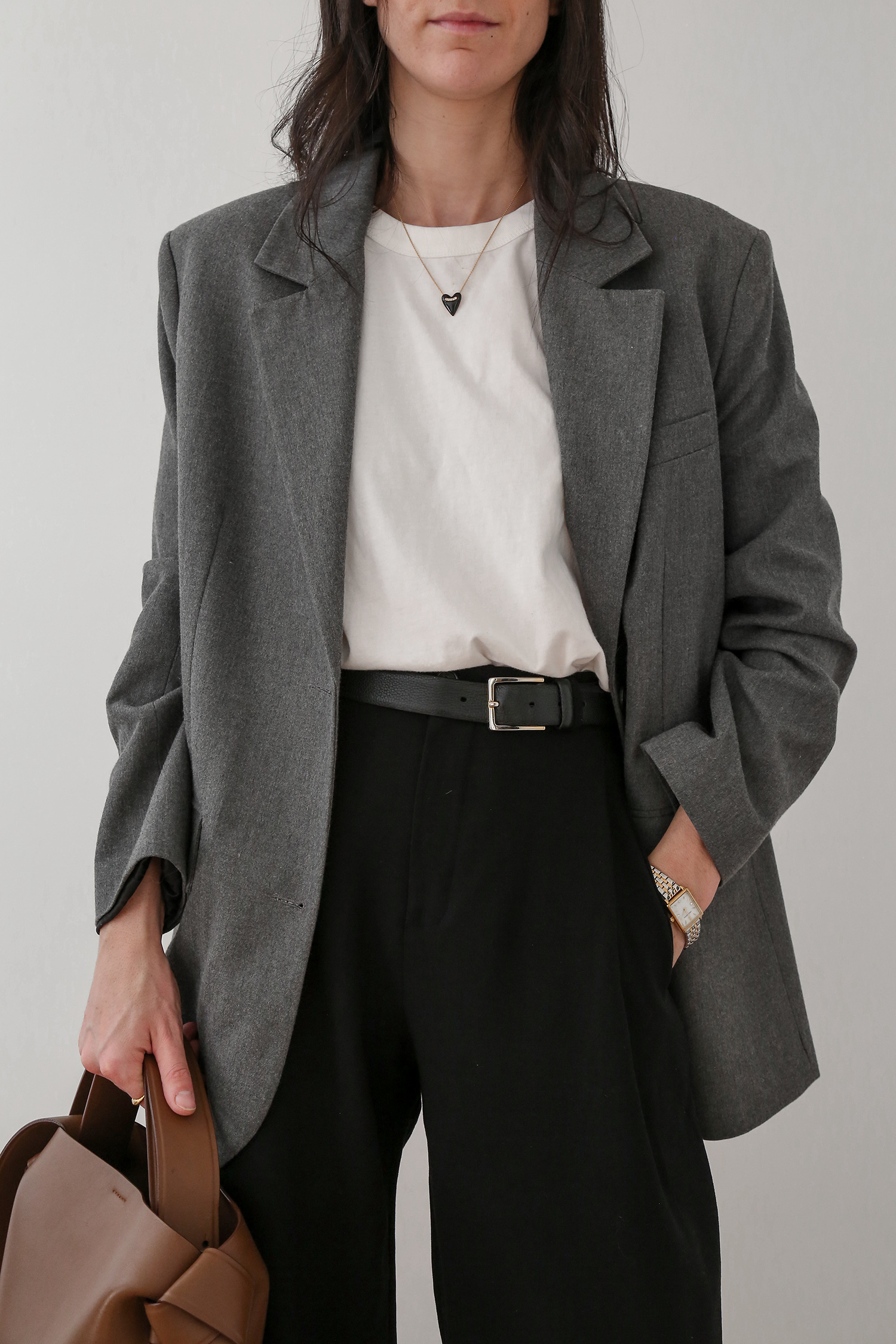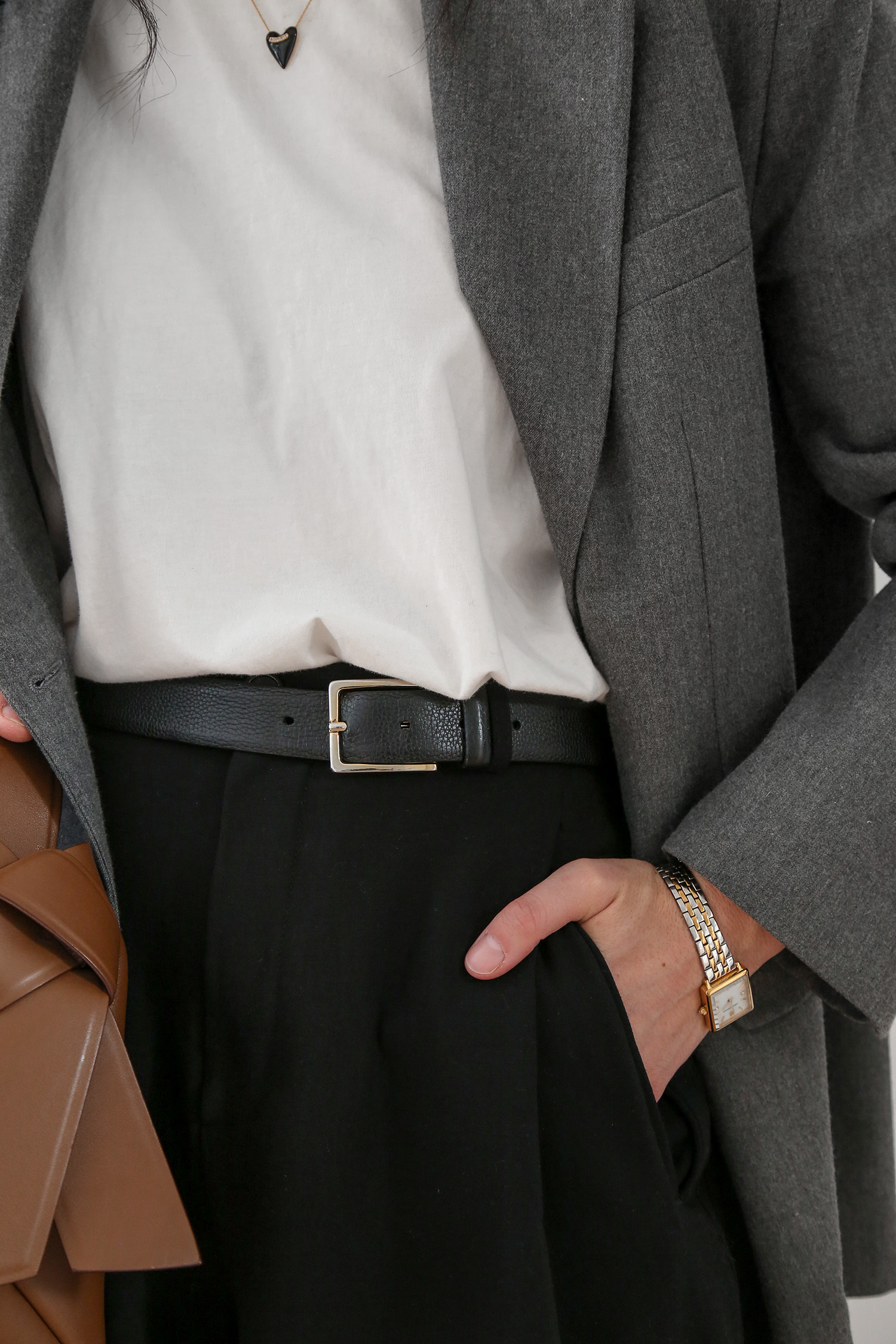 Reflecting on photos I've saved of women that I consider to be truly stylish (by my own definition), there's a striking through line that all of them seem to follow. Nuanced details that go beyond the individual items that they're wearing. It's not "what" they've put on, but how they've decided to wear it. Which leans into a concept I've shared previously on Instagram; that you can wear the exact combination of items as someone else, but the cut, fabrication, colour all play a role in how it looks on. So too does the styling. In fact, it's probably the most important part. And this one thing that all stylish women seem to do? Make the outfit their own.
Sometimes this can be as simple as throwing on a signature lip or jewellery combination. But more often, it's the little off-beat touches that make it. So let's chat through two very simple styling flourishes you can easily implement that'll add some je nais sai quoi to your outfits.
#1 | the off-kilter belt
Was it intentional, or has their belt just slid around? Hard to say at first glance. To me, this is a cool way to add some asymmetry into your outfit, which also doubles as a talking point. If you're wearing a blazer or jacket, the belt becomes a very subtle detail, unless slouching your hand in your pocket. But if you're wearing a pared back outfit such as a simple knit with trousers or a skirt, it's more of a focal point.
A couple of other options which will add that same feeling to your outfits? Style a look with two belts; skinnier styles, both worn through the belt loops. You can adjust where the buckles sit to get that off-kilter vibe. Or consider how you do this with other accessories. Mismatched asymmetrical earrings is a favourite of mine, but I also love the idea of mismatched footwear in contrasting colours (the same shoe style though, of course!).
Wearing DISSH tank; grey oversized blazer; Facade Pattern trousers* (10% off with mademoiselle2023); Andersons belt; Mejuri necklace (10% off using this link); Acne Studios mini musubi bag (reviewed here)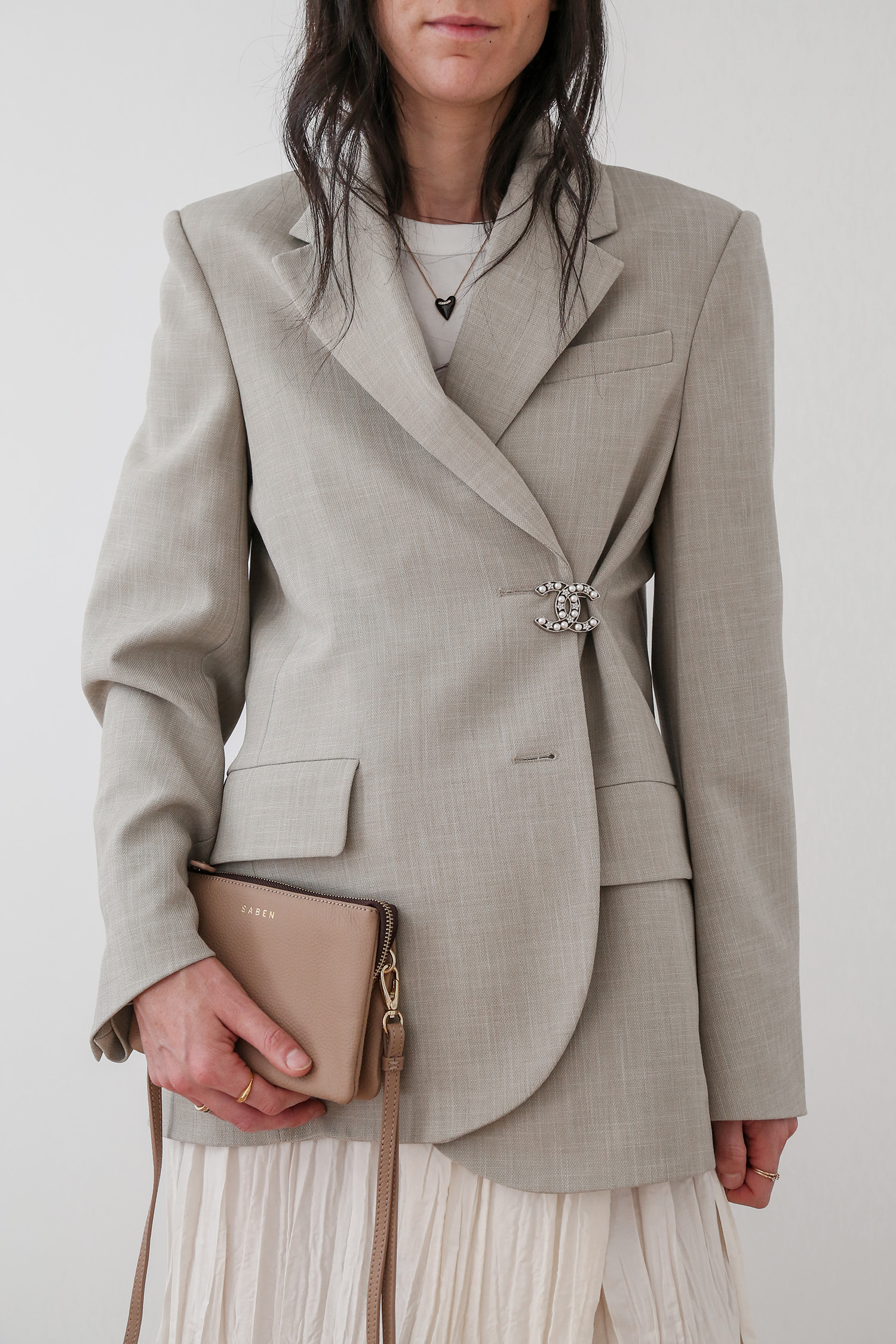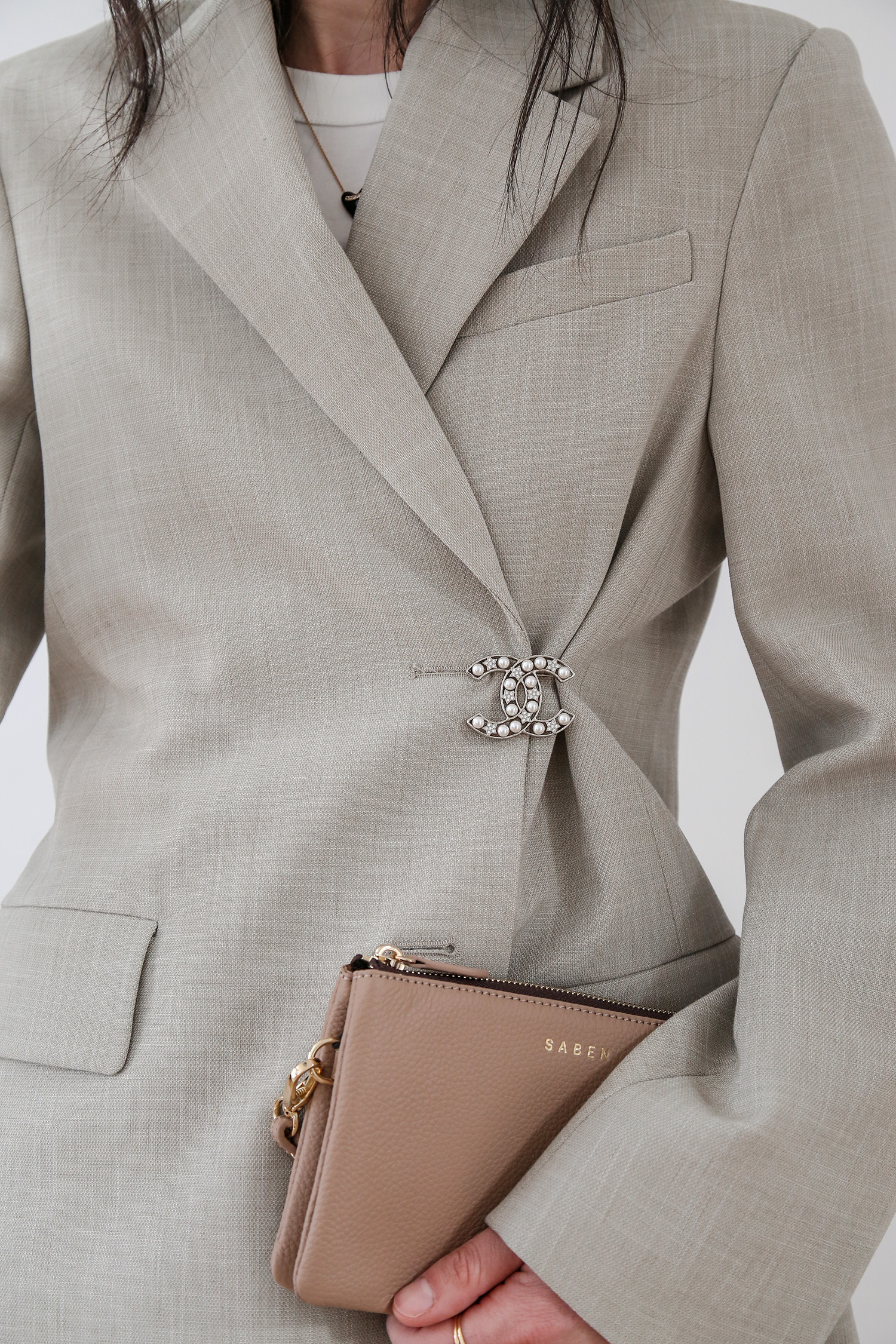 #2 | the pinched blazer
Oversized blazers have been trending for a few years now, and the outcome quite often can feel the same. Turning the traditional method of styling it on its head, let's think about how we can add a personal touch to mix things up. A brooch, slid through the button and secured at the side is a great way to do this. Not only can you play around with how this will make your blazer fall (as in, how asymmetric you want the hem of the jacket to be), but also how "pinched" it appears. This is a great way to bring in some focus to your waist, while also visually reducing the amount of fabric.
Another way to get a similar effect would be to belt your blazer at the waist. This works better with blazers that are made from a fabric with a soft drape, rather than a style with structure.
Wearing DISSH tank; Camilla&Marc blazer*; Chanel brooch; NinetyPercent skirt*; Mejuri necklace (10% off using this link); Linjer rings (buy one get one 45% off with JAMIE); Saben Tilly bag* (15% off with JAMIELOVESSABEN)